Planning a dental in vacation Bali? Take note of these tips:
1. Search
Search for the best dental clinic in Bali. To help you find the right oral care provider, browse Dental Departures' website for a list of quality-checked clinics. A background check is carried out to ensure the quality of service. We verify their facilities, dentists' qualifications, and professional memberships including online testimonials.
2. Know
Know the services offered by the clinic. Check if they provide the treatment that you need. Here's something you should know: clinics in Bali offer a wide range of dental services that are the same in your home country. They cover General Dentistry (oral exams, teeth cleaning) to specialized treatment like Oral Surgery, Orthodontics, Root Canal Therapy, Gum Care, Restorative Treatment including Cosmetic Dentistry (laser teeth whitening, dentures, inlay/onlay, dental implants). Additionally they offer dental emergency treatment and provide Sedation Dentistry for people who want to overcome their fear.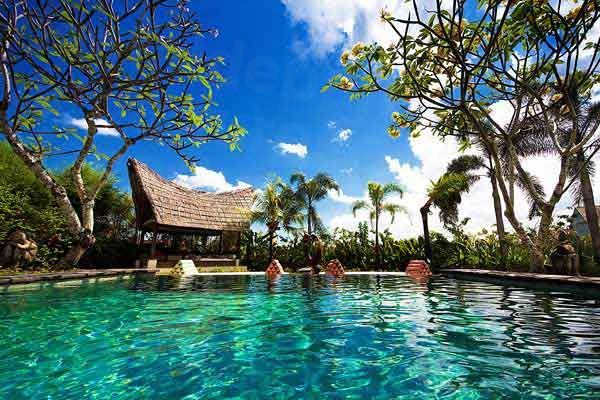 3. Find
Find the best dentist in Bali offering the treatment that you need. If you're thinking about the qualifications of the dental professionals, you'd be glad to know that Bali dentists are on par with their counterparts in Australia, US, Canada, and UK. The dentists in Bali completed their education and special training not only in Indonesia, but also from overseas. If you need a specialist in dental implants, the German dentist at Arc Dental Clinic is an expert in dental implants and a certified member of the International Congress of Oral Implantologists (ICOI).
4. Check
Check the facilities. Clinics in Bali are equipped with state-of-the-art facilities that deliver fast and efficient service. Arc Dental Clinic and Bali 911 invested in on-site laboratories that produce exceptionally precise dental restorations such as crowns and veneers in a short period. Visiting clinics with hi-tech facilities speeds up the dental work allowing you to enjoy your dental in vacation Bali.
5. Book
Once you determine the approximate length of treatment, book a flight to Bali. You can find affordable airfare from Australia, New Zealand, US, and other countries.
6. Stay
Stay in a hotel or beach resort near the clinic so you can easily attend your dental appointment. Some clinics offering dental tourism provide hotel discounts, airport transfer, and travel assistance.
7. Attend
Attend your dental appointment. During your consultation, discuss your concerns to your dentist. Thai people are friendly so don't hesitate to ask questions.
8. Try
Try local cuisine as well as international dish served in various restaurants. Fill your tummy with yummy food. Just be careful in chewing - especially after your dental procedure.
9. See
See the stunning beaches of Bali. Relax while lying on the sand or dive into the clear water. Bali offers world-class dive sites and surfing opportunities. Enjoy different water-sports activities in this paradise. Take snapshots showing your gorgeous smile.
10. Buy
Don't forget to buy some souvenirs for your loved ones.
Get the best oral care from skillful dentists and enjoy your dental vacation in Bali.