Here are 10 tips to help you enjoy a dental vacation in Chiang Mai.
1. What is a dental vacation?
A dental vacation involves individuals seeking oral care outside their home country. Patients from abroad combine their treatment with a holiday in a country like Thailand.
2. How do I get to Chiang Mai?
Chiang Mai is located in Northern Thailand. You can fly direct into Chiang Mai International Airport or get a domestic flight from Bangkok. Roam around the city by motorbike, private car or try tuk-tuk (three-wheeled vehicle).
3. Where do I find a reliable clinic in Chiang Mai?
You can find verified clinics from Dental Departures that are screened based on their facilities, accreditations, and dentists' qualifications including reviews from international patients.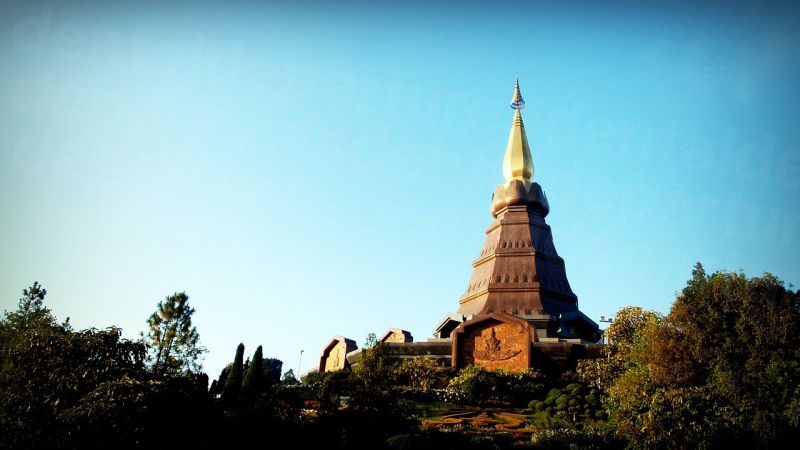 4. What are the types of services offered by the clinics?
Dental services offered in your home country are also available in Chiang Mai. They provide various services ranging from preventive care (oral examination, teeth cleaning) to specialized treatment like Gum Therapy, Root Canals, Oral Surgery, and Cosmetic Dentistry such as dentures, laser teeth whitening, including dental implants in Chiang Mai.
5. What are the specializations of the dentists in Chiang Mai?
Chiang Mai dentists specialize in different fields like Oral and Maxillofacial Surgery gained from world leaders in dentistry. For example, Dental 4U Clinic has specialist in dental implants who received Master Program in Implant Dentistry under the University of California Los Angeles School of Dentistry Continuing Dental Education (USA). The specialist in Periodontics (gum treatment) completed her studies from University of Washington, Seattle, USA. They are certified members of Dental Association of Thailand and Dental Council Thailand that give importance to high standard of service.
6. What about the quality of care in Chiang Mai?
Clinics in Chiang Mai provide superior oral care in a modern and clean environment. In order to provide safe and efficient service, clinics such as Dental 4U Clinic invests in hi-tech equipment such as sterilizations units, dental units, x-rays (panoramic, cephalometric, intraoral machine). They also use advanced technology in root canal treatment, fillings including 3D CT scan for dental implants.
7. Is it safe to get treatment in Chiang Mai?
If you want a safe and superior quality treatment, choose a clinic that complies with strict sterilization procedures.
8. What about the cost of treatment in Chiang Mai?
Prices of treatment in Chiang Mia are lower compared to Australia, New Zealand, UK, US, and Canada. For example, Titanium Dental Implant (including abutment and standard crown) in Chiang Mai costs around AUD $2,816 (NZD $3,036; UK £1,698; USD $2,118; CAD $2,838). In Australia it costs AUD $5,184 (NZD $5,591; UK £3,126; USD $3,900; CAD $5,226).
9. Where is the best place to stay in Chiang Mai?
If you want a place near the top tourist destination, you can stay in one of the hotels around the Old City or checkout the riverside, which are more tranquil but also accessible to scenic attractions.
10. What is the most popular food in Chiang Mai?
Taste the popular Khao Soi (egg noodle curry), Sai Qua (grilled herb sausage), and other authentic Thai dishes.
Spend a relaxing dental vacation in Chiang Mai.