If you are in need of affordable, world-class dental treatment, then look no further than the dentists in Malaysia's modern capital city. Here are our top five Kuala Lumpur dental clinics.
1. Imperial Dental Specialist Centre
The Imperial Dental Specialist dentists are masters of implants and orthodontics. They have acquired their training from all over the world, and combined with their years of experience, they will endeavour to offer you the best dental treatment possible. This clinic has before and after pictures online, so have a look at them to see the remarkable transformations they can create.
2. Dentalpro Dental Specialist Centre
Another excellent Kuala Lumpur dental recommendation for you is Dentalpro Dental Specialist Centre. With dental surgeons trained at the best schools in Malaysia, London, and other countries, you will be safe in their expert hands. They can identify and correct any dental ailment that may plague you. So get in contact with them as soon a possible to rejuvenate your smile.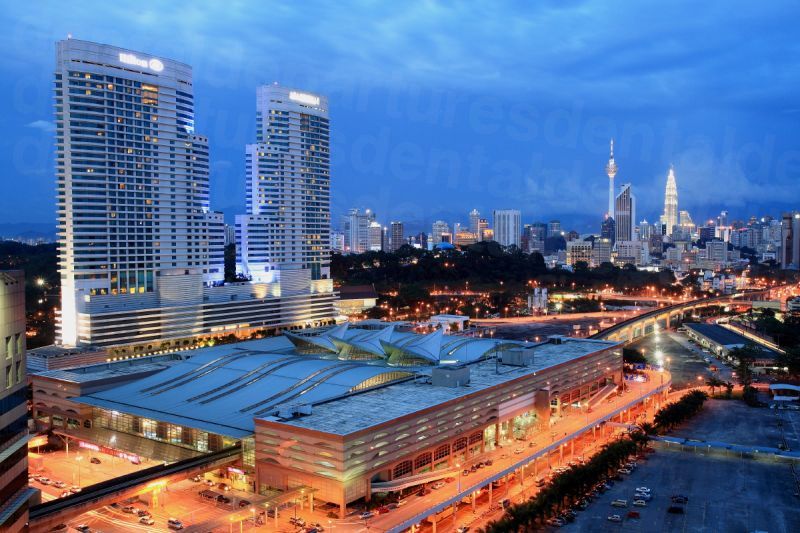 3. Beverly Wilshire Dental Centre
With multi-skilled specialists who received their training from many locations, including Malaysia, London, Australia, and Hong Kong, you can be assured the broad knowledge at Beverley Wilshire Dental can remedy your teeth. Not only are they highly skilled, but also friendly, considerate, and very welcoming, to make your stay as pleasant as possible. In terms of facilities, the clinic is set up to an international standard with the latest and most effective dental technology.
4. Chai Dental - Kuala Lumpur
Founded in 1978, Chai Dental clinic has been curing patients for a long time. Almost every one of them was 100% satisfied with their visit, which has caused the clinic to have a highly regarded reputation, both locally, and internationally. Patients leave feedback online, so go and read some customer reviews. This will give you personal perspectives of the skills of the dental staff and the quality of the facilities.
5. Procare Bangsar Dental Surgery
With an excellent track record, dating back to 1985, the Procare Bangsar multi-disciplinary clinic can meet any patient's requirements, from implants to laser teeth whitening. Some of the top dentists in Malaysia work here. They have skilled hands, fluent English, professional attitudes, and perhaps most importantly, are caring and passionate dentists. Your nerves will be put to rest when you meet them.
Find Out More
All these clinics have a strong web presence. You can read reviews from previous patients and see before and after photos. This will give you a firsthand Kuala Lumpur dental recommendation. Maybe the next review will be yours, where you will write about the quality of the clinics and the great service you received. Bios of the dentists are also available so that you know exactly what their qualifications are. Then when you visit them in Kuala Lumpur you will see these qualifications hanging on the wall.
So don't wait any longer, it's time to transform your smile by visiting one of the top five dental clinics in Kuala Lumpur.