Dental care in Bangkok is very reasonably priced when compared to prevailing dental costs in most developed countries. Bangkok is also a reputed tourist destination and you can easily combine a holiday with dental work - or go especially for dental work and have a holiday as well. You can get all kinds of dental work in Bangkok including:
Routine checkup
Cleaning and scaling
Tooth whitening
Extractions
Fillings
Dentures
Braces
Root canal
Gum disease treatment
Crowns
Veneers
Dental implants
All on six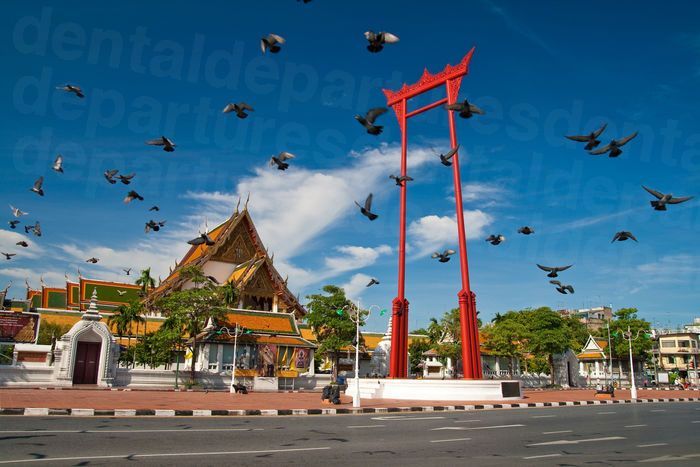 When you look for dental care, you want to go to a high quality clinic, with well-qualified, experienced doctors and expertise in the procedures that you require. You also want affordable rates for the dental work. You will find all this in Bangkok provided you put your research in place. Here are five tips for getting good quality dental care at the hands of the best dentist in Bangkok.

Finding the clinic –

if you run a simple web search with the kind of treatment you require and the location, you will quickly find some names. It is likely that you will find certain clinics or doctors repeatedly come up in searches. It is a good idea to run a further check on the names of the clinics by going to different web pages as also the websites of the clinics. A professional looking website will give you greater confidence in the clinic.
Checking the quality of dental work –

if you go to forums and independent review sites, you will be able to get more information regarding the quality of dental work patients have received. If you are satisfied then you can move further. If the clinic has International Standards Organization (ISO) certification, you are rest assured that they offer quality work. Bangkok International Dental Centre and Bangkok Smile Group are both top-of-the line clinics.
Qualifications of the dentists –

most professional websites will give you detailed information regarding the educational qualifications of the dentists. This will help you make up your mind, particularly if they are affiliated to reputed local or international boards. You can also check how many years of experience that they have, which gives you greater confidence in their expertise.
Affordable pricing –

whatever the kind of dental work you require, it is best to check the different pricing available at various clinics. This is of greater importance when complex procedures are concerned such as dentures, dental implants, full mouth restorations, all on six and others as these are more expensive.
Being prepared –

you should know how much time the procedure will take and whether there is any waiting between two procedures or you have to make return visit after a few days or few weeks or few months, so you can make your travel plans accordingly, particularly if the treatment will not be over in one sitting.
You can do all this or you can book through Dental Departures for dental care in Bangkok since we have already put our research in place and vetted the clinics and doctors.