A trip to Mexico is worthwhile if you combine your vacation with dental care in Cancun. Affordable dental treatments such as implants bring many visitors to this top Mexican travel destination.
Before you head to this Mexican city, take note of these tips:
1. Search for the best clinic in Cancun.
Your oral care provider plays an important role in helping you achieve optimal health. Choose a reputable clinic in Cancun. Dental Departures can help you find the best clinic in Cancun. Our site has a list of verified clinics that are screened based on the facilities, dentists' qualifications and professional memberships as well as online testimonials from international patients.
Choosing to book with Dental Departures will help you find a reliable clinic and avail of exclusive discounts.
2. Look at the qualifications of the Dentists in Cancun
Dental care requires a good rapport with your dentist to achieve a successful treatment. Find a dentist who specializes in your particular need. For example, if you need to replace your missing teeth with implants, consult a specialist in this field.
You'll find a number of dentists in this city specializing in Periodontics (gums), Restorative Treatments, Oral and Maxillofacial Surgery including dental implants in Cancun. A specialized treatment like dental implant entails careful planning to insert the replacement tooth into your jawbone.
Cancun dentists have the same qualifications as their counterparts in US, Canada, and Europe. They completed courses in Mexico and overseas universities, and like other dentists in Mexico are also affiliated with American Dental Association as well as professional organizations in Mexico. Their expertise, skills, and experience will help you achieve lasting results.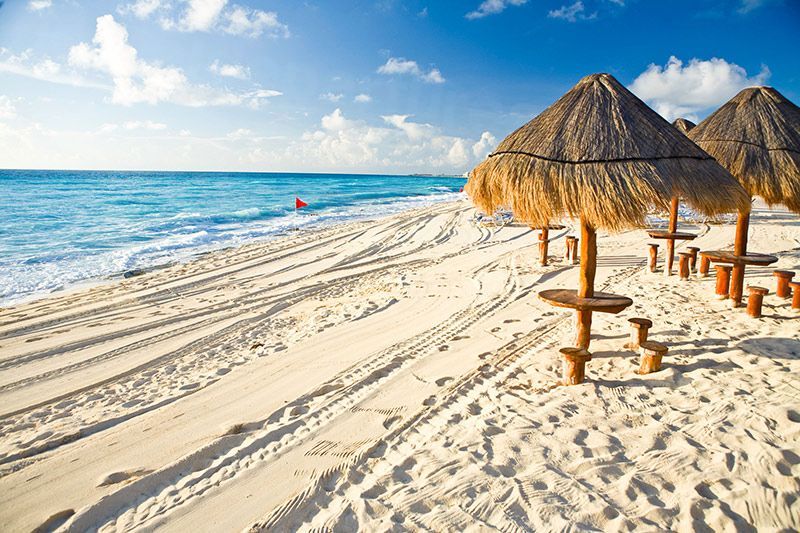 3. Know the services offered by the clinics
Know the services offered by the dentists in Cancun. When you look at their list of services, you'll notice that they are the same as your home country. They provide preventive care such as oral examination and fillings to specialized treatment like Orthodontics, Cosmetic Dentistry, and Oral Surgery including dental implants.
4. Check the facilities
Check out the facilities in Cancun. Choose a clinic that has the necessary equipment for your oral care. You'll notice that clinics in Cancun are equipped with modern technology like the one in your home country. Digital x-rays, lasers, including CBCT (cone beam computed tomography) are utilized to give patients exceptional service.
Some invest in on-site laboratories that process fast, precise, and impressive dental restorations like crowns and veneers.
5. Compare the cost of treatment
The quality of care and cost of treatment attract tourists in Cancun. Prices of treatments are lower compared to the US, Canada, and Europe. Compare prices and you'll be surprised with the difference. To give you idea, here's a price comparison of dental implants in Cancun :
Estimated price of Titanium Dental Implant (including abutment and standard crown) in Cancun:
USD $1,500 (CAD 2,020; UK £1,171)


Estimated price of Titanium Dental Implant (including abutment and standard crown) in the US:
USD $3,900 (CAD $5,252; UK £3,044)
Keep in mind these tips so you'll get the best dental care in Cancun.
What's Next?
Get in touch with our Customer Care Team to book your appointment at one of our partner dentists in Cancun today.
Sources:
Why Go to Cancun? US News. Website accessed: 4 May 2021. https://travel.usnews.com/Cancun_Mexico/
Implant-supported Full Arch Restorations. Consumer Guide to Dentistry. Website accessed: 4 May 2021. https://www.yourdentistryguide.com/implants-full-arch/
Digital Dental Radiography: Zooming in on the Future of Dental Imaging. Consumer Guide to Dentistry. Website accessed: 4 May 2021. https://www.yourdentistryguide.com/digital-radiography