Planning an Asian trip? Here are 5 tips for getting dental care in Phuket:
1. Search the web for a reliable clinic.
In just a few keystrokes and a click away, you'll find a list of clinics in Phuket. However, you are not sure if they are all reliable. Dental Departures can help you on this. We have a list of quality-checked clinics to give you the best dental care in Phuket. Background checks include on site visits, verification of dentists' qualifications and professional memberships including real patient reviews. Getting oral care from a trusted source gives you confidence that you'll be handled by qualified professionals.
2. Know more about the clinic's background.
It's important to know about the clinic's background including their accreditations. For example, Sea Smile Dental Phuket is part of Sea Smile Group of Dental Clinics that received certification for its clinics and in-house dental laboratory from the International Organization for Standardization (ISO) and the Joint Commission International (JCI). Another reputable clinic is Phuket Dental Signature that is a subsidiary of Dental Corporation Public Co., Ltd., a conglomerate holding company of Bangkok International Dental Center (BIDC). BIDC also received the JCI Gold Seal of Approval for its high quality care, strict patient safety, and evidence-based quality standards. Accreditation with international organizations like ISO and JCI ensures patients of safe, reliable, and world-class service.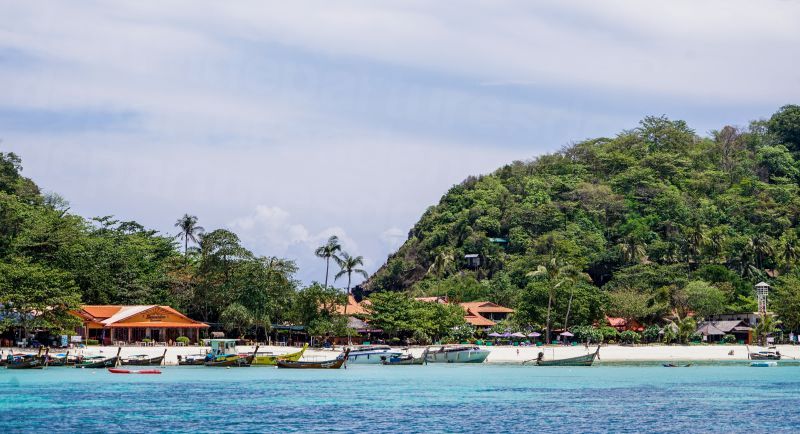 3. Look at the qualifications of Phuket Dentists.
The dental professionals in Phuket are certified by well-known universities in Thailand as well as institutions abroad. Phuket Dental Signature has a roster of dentists that are graduates of Loma Linda University USA and University College London UK, including a Diplomate of American Board of Prosthodontics.
4. Find out about the services offered by the dentists in Phuket.
Well-experienced and highly skilled dentists perform preventive treatments like oral exams and teeth cleaning to specialized treatments like Orthodontics, Restorative Treatments, Root Canal Therapy, Oral Surgery, Dental Implants, and Cosmetic Dentistry such as laser teeth whitening and fillings. Aside from this, they offer dental tourism wherein they provide transportation arrangement services and corporate hotel rates for tourists. International patients' services like this provide convenience and help you experience a stress-free vacation.
5. Take a look at the facilities.
Clinics in Phuket are equipped with state-of-the-art technology that delivers effective, fast, and safe treatments. They use digital imaging devices such as CBCT (cone beam computed tomography and digital x-rays), cephalometric x-rays, which are necessary in treatment planning.
As mentioned earlier, some of the top clinics like Sea Smile Dental Phuket and Bangkok International Dental Center (BIDC) are equipped with on-site laboratories that process impressive restorations like crowns and veneers in just a short period. The clinics also comply with international standards and adhere to strictest sterilization protocol that ensures the safety of patients including the dental staff.
Take note of these helpful tips to help you get the best dental care in Phuket and enjoy a wonderful holiday in this paradise.