Make the most of your Asian trip by combining your vacation with a dental care in Thailand. Take note of these tips:
1. Plan
Plan everything including your flight, accommodation, itinerary, and of course, your dental appointment. A carefully-planned trip will save you time and money. Browse Dental Departures' website for a list of quality-checked clinics offering dental holiday in Thailand.
The clinics provide dental tourism where they assist patients from abroad with treatment as well as with travel-related activities. Some offer accommodation, hotel discounts, airport transfer, and package tours. Signing up in our website will help you find the best clinic and a verified dentist.
2. Choose
Choose the best dentist to handle your oral care. Look at their qualifications. Here's something you should know: Thailand dentists have the same qualifications as their counterparts in US, Canada, Europe, and Australia. In fact, they finished courses not only in Thailand but also from international institutions. Dentists in Thailand specialized in various fields including Oral and Maxillofacial Surgery, Restorative Treatment, Periodontics (Gums), and Orthodontics. Consult a specialist for your dental treatment. For example if you need a solution for your gum problem, a Periodontist can provide an effective treatment. Consult an Oral and Maxillofacial Surgeon if you need a procedure concerning the bones and soft tissues of the face, mouth, and neck. For smile makeovers, sit down for a consultation with a dentists specializing in Restorative Treatment or Cosmetic Dentistry.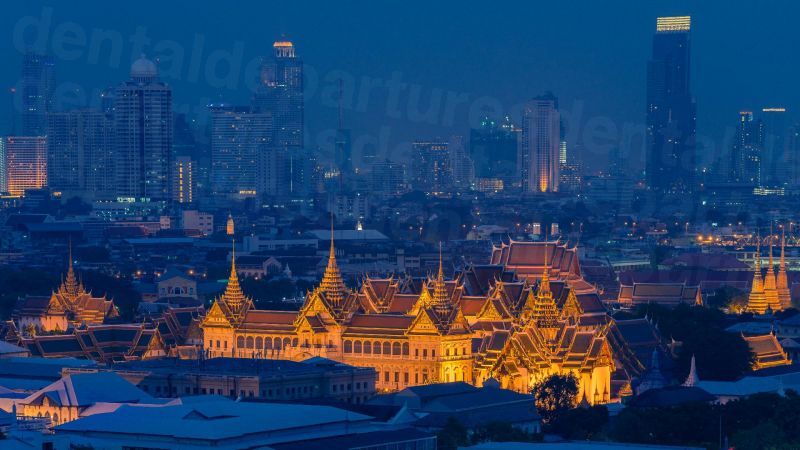 3. Know
Know the services offered by the clinics. Dental treatments that are offered in your home country are also available in Thailand. They perform an array of services ranging from simple preventive care like teeth cleaning to specialized treatment such as dental implants and cosmetic dental procedures (crowns, veneers, and dentures).
It's important to know the approximate length of treatment so that you can include this in your itinerary. Choose a hotel or beach resort near the clinic so you can easily attend to your dental appointment.
4. Check
Check the facilities. Clinics in Thailand invests in state-of-the-art technology such as digital x-rays, 3D CT scan, lasers, and sterilization equipment to deliver world-class service. If you need to restore your teeth, you'd be glad that some clinics have on-site laboratories that produce same-day crowns or veneers. With this kind of technology, you'll get fast and convenient treatment allowing you to visit the scenic attractions in Thailand.
5. Compare
Thailand is not only known for beaches, UNESCO World Heritage sites, and exciting activities, but also for a dental vacation. Thailand attracts visitors because of its high quality and affordable dental services. Here's the cost of laser teeth whitening and veneers in Thailand compared to Australia, New Zealand, US, and other countries.
Laser Teeth Whitening in Thailand :
AUD $398 (NZD $436; UK £248; Eur €286; USD $307; CAD $410)
Laser Teeth Whitening in Australia:
AUD $642 (NZD $705; UK £40; Eur €461; USD $496; CAD $662)
Porcelain Veneers in Thailand :
AUD $497 (NZD $546; UK £310; Eur €357; USD $384; CAD $513;
Porcelain Veneers in Australia:
AUD $1,425 (NZD $1,564; UK £888; Eur €1,023; USD $1,100; CAD $1,469)
Take note of these tips to enjoy a wonderful dental vacation in Thailand.