If you're planning to get a dental care in Tijuana, take note of these tips to help you enjoy your holiday.
1. Where do I find the best clinic in Tijuana?
You can find the best oral care provider in Tijuana by browsing the Dental Departures website, which has a roster of quality-checked clinics. A background check has been carried out to ensure the quality of service.
Browse clinic photos, read dentist profiles, compare prices and get exclusive discounts. Choosing to book with Dental Departures will take you to the best clinic in Tijuana.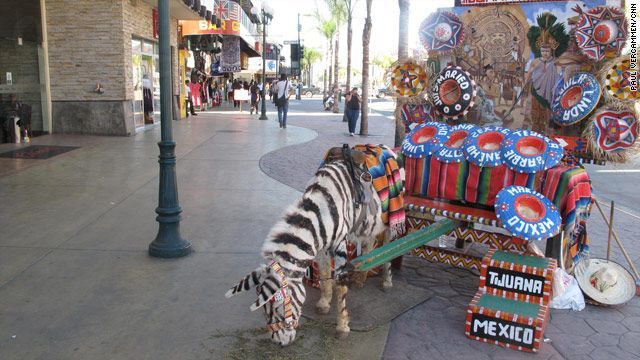 2. What are the specializations of the Dentists in Tijuana?
Look for a specialist for your specific need. You'll be glad that Tijuana dentists specialize in different fields such as Endodontics, Restorative Treatments, Cosmetic Dentistry including dental implants that will help improve your oral health. For example, Advanced Smiles Dentistry is comprised of specialist in Root Canal Treatment who is a member of the American Association of Endodontics and European Association of Endodontics. Another specialist in Dental Implants was trained under top leaders in the US. The head dentist at Dr. Dalia Dental Care has been providing General and Cosmetic Dentistry for 30 years. The dentists' expertise and experience are essential in achieving optimal dental care in Tijuana.
3. What about the quality of dental care in Tijuana?
You'll get the same quality of treatment like in your home country. Clinics in Tijuana invest in the latest technology in dentistry to give world-class service. They have on-site laboratory that quickly and accurately process dental restorations such as veneers, crowns, and implants. They use the same technology like CAD/CAM system, digital x-rays, and lasers that are utilized in US, Canada, and Europe.
If you want to overcome your dental fear, they offer Sedation Dentistry to make patients relaxed during treatment.
4. Is it safe to get treatments in Tijuana?
Yes. You should always think about your health and safety. Clinics in Tijuana comply with stringent sterilization procedure to give safe treatments. The digital x-rays used in oral examination reduce radiation exposure. The dentists also conduct a careful evaluation before giving you options.
If your thinking about getting a smile makeover like laser teeth whitening, the dentist will protect your gums and surrounding tissues. This is how they protect the patients during the procedure.
5. Is it really affordable to get a dental care in Tijuana?
Yes. When you go to clinic in Tijuana, you'll discover that the cost of treatment in is lower compared to US, Canada, and Europe. To give you an idea, here's a price comparison of some of the most common treatment in Tijuana:
Laser Teeth Whitening in Tijuana costs around USD $150 (CAD $202, £117).
In the US, Laser Teeth Whitening is approximately USD $496 (CAD $669, UK £388)
Root Canal Treatments in Tijuana costs around USD $200 (CAD $270, UK £156)
In the US, Root Canal Treatments is approximately USD $1,200 (CAD $1,619, UK £938).
Don't forget these tips so you'll experience the best dental care in Tijuana.