Want a complete mouth makeover at a fraction of the price? Looking to restore your smile and your dental health while benefitting from top-notch, affordable care?
Save between 40-70% on a range of procedures at one of our top 5 All-on-Six dentists in Costa Rica with Dental Departures. From annual check-ups to cavity fillings, implants and root canal work, we can put that smile back on your face with inexpensive dental care in an idyllic setting.
Combine a rejuvenating trip with cheap-All-on-6 dental work for a memorable trip, saving hundreds if not thousands of dollars in the process! Find, book and choose one of our fully-approved Costa Rican clinics and take advantage of our best price guarantee .
Boasting magnificent shorelines and tropical rainforests, thousands of budget-conscious North Americans are choosing Costa Rica as their go-to dental tourism destination.
Why Choose Costa Rica for Dental Care?
Because of its reputation for delivering high-quality medical care, Costa Rica has become a dental tourism magnet, growing in popularity with thousands of cross-border and overseas patients who now visit every year. Thanks to on of the Americas' best healthcare systems, many patients are now visiting to soak up the sun, saving monety and enjoying superior, inexpensive care.
Many of our background-checked dentists have undergone rigorous training and are members of the American Dental Association or similarly-affiliated US or Canadian agency. With expensive dental procedures back home, patients are combining a trip to Costa Rica with top-quality, cost-effective clinical care in a modern and relaxing environment.
For example, Clinica Mario Garita The Dental Experience offers a purpose-built facility, offering the latest diagnostic equipment, English-speaking staff and expertise in several dental fields such as fillings, crowns, implants, bridges, dentures and complete mouth restorations.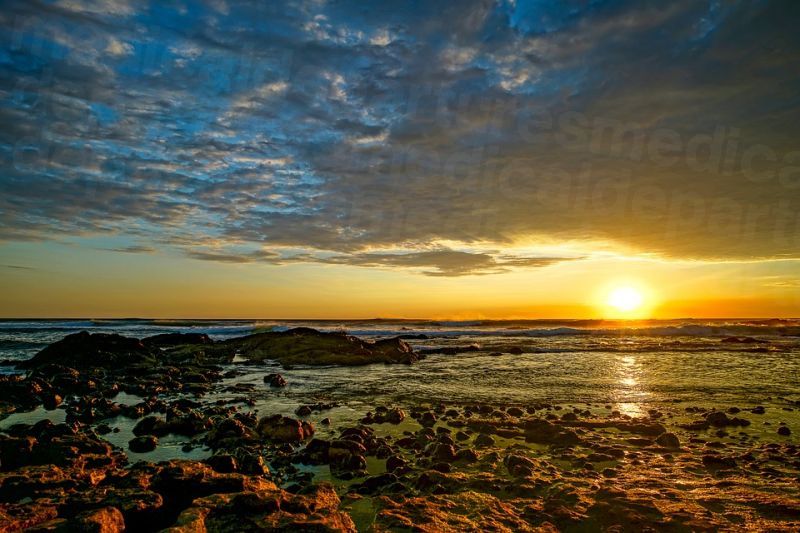 Clinics in Costa Rica—an Overview
Dental Departures is here to support you every step of the way. We background-check each clinic and perform on-site visits for stringent hygiene, dental qualifications, memberships and much more, ensuring that the patient comes first. Research before you book. Check out virtual clinic tours, high-res images and verified All-on-Four Review Costa Rica patient cases.
Our most highly-regarded clinics include
What is the Price of Dental Care Compared to the US and Canada?
Save up to 60% on your All-on-6 procedure in Costa Rica
All-on-6 cost in the US: $33,000

All-on-6 cost in Canada: $43,105 CAD

Average All-on-6 cost in Costa Rica: $9,700 USD
Why Choose Costa Rica?
Numerous flights from major US and Canadian cities fly into Aeorpuerto Internacional Juan Santamaria, providing easy access to the leading clinics in San Jose, Escazu, and Guanacaste, and to exploring Costa Rica's rich biodiversity, flora and fauna.
Immerse yourself in local culture, relax in one of its many parks or visit one of Costa Rica's many UNESCO World Heritage Sites . When it comes to dental travel, Costa Rica ticks all the boxes for dental tourism and a leading adventure-travel destination. Discover its unsullied beaches, ideal for relaxing and recuperating or head to its immense rainforests with opportunities for bird-watching and trekking.
With museums and galleries in San José, award-winning golf courses, authentic Latin American cuisine and indulgent spas, Costa Rica has proven irresistible for dental travellers.
Staying in Costa Rica
Choose from a host of lodging styles in Costa Rica , suiting all wallets and budgets from luxury five-star hotels to beach-friendly resorts.
Please note booking is recommended before the start of high-season, running between December and April. San José is home to both numerous cheap hotels and an abundance of top-quality, fully-approved clinics, while patients can find luxury American hotels, apartments and cheap airbnb rentals in the affluent area of Escazú.
"Recovery lodging," is also available, catering to pre- and post-op cosmetic surgery and dental patients. Amenities include 24-hour patient hotline, on-site nurses and other attendants, and clinic ground transportation.
What's the Next Step?

Make your reservation today with a quality-checked dentist in Costa Rica with Dental Departures.
See ways below to get in touch or call our toll-free number, book online or contact our
to discuss anything about your dental treatment in Costa Rica.