Pattaya has attracted Westerners to its relaxing beaches and happening nightlife since the era of American GI's visiting for rest and relaxation in the 60's. Since then, Pattaya has evolved into an ultra-modern megacity jam-packed with Western-oriented attractions. Because of its high concentration of ex-pat residents and Western visitors, dental tourism has become a premier attraction of Pattaya.
Every year, thousands of Westerners flock to Pattaya's world-class dental facilities like The Dental Design Center for excellent quality of care at costs substantially lower than their hometown clinics in the west. The All-on-Four price in Pattaya's The Dental Design Center, like all dental procedures, is exceptionally low.
All-on-Four Price Chart (Western Clinics vs. Pattaya's Leading Dental Clinic)
| | | |
| --- | --- | --- |
| Western Average | The Dental Design Center | Savings (Bangkok Hospital Phuket vs. Western Average) |
| $20,533 USD ($27,218 AUD, $29,201 NZD, $27,715 CAD, €19,144 EUR, £16,033 GBP) | $7,908 USD ($10,483 AUD, $11,246 NZD, $10,674 CAD, €7,373 EUR, £6,175 GBP) | 62% |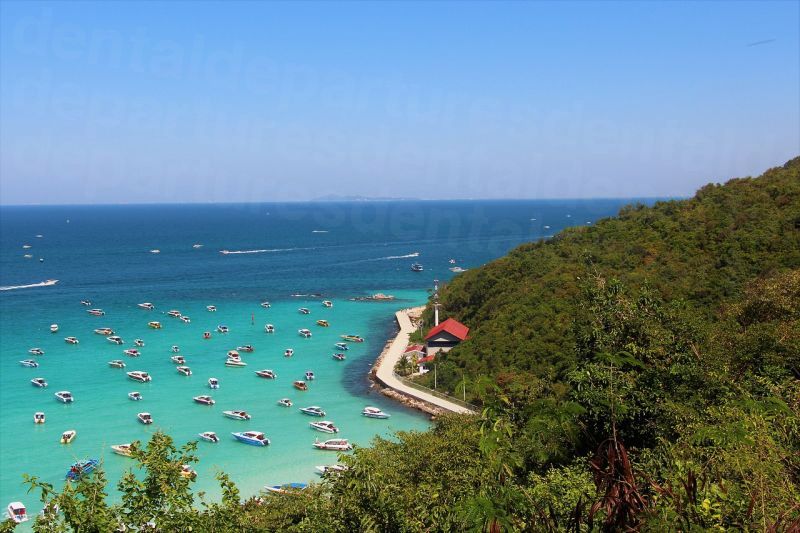 The Dental Design Center is headed by Dr. Ken Kasidis, an accomplished implantologist and prosthodontist. Like his colleagues, Dr. Kasidis trained in the West (Australia's University of Adelaide). Because of his experience and ongoing interaction with the clinic's thousands of Western patients, he and his staff understand the expectations of Western clients and work tirelessly to meet and exceed their expectations.
The clinic prides itself on the fact that 80% of its new patients are referred via word-of-mouth testimonial from past patients, proving the clinic offers a special level of care at low cost that other competitors simply can't match. With over 300 reviews from real-life Dental Departures clients available on its profile, The Dental Design Center has earned a perfect 5-star satisfaction rating.
For total piece of mind that you will leave Pattaya totally satisfied with The Dental Design Center's all-on-four work, consider our exclusive Dental Departures No Worries Warranty - The Dental Design Center .
Accommodations:
There are several high-end hotels close to The Dental Design Center that we recommend to our clients. A few of the best options are the The Stay Hotel , LK The Empress , and The Bayview Hotel Pattaya .
Along with the excellent (and inexpensive) options for comfortable housing while you visit, you'll also want to prepare yourself for high-end shopping at the world's most recognizable retailers and a nightlife that's second to none anywhere in the world, and outdoor adventures in the beautiful tropical jungle surrounding Pattaya!
Considering the very affordable all-on-Four prices in Pattaya's The Dental Design Center and its impeccable reputation, the clinic comes very highly recommended to our clients. Please don't hesitate to visit the clinic profile (linked above) for individualized price quotes, take a virtual tour of the clinic, browse through the hundreds of real-life testimonials from Dental Departures clients, review doctor and facility credentials including complete backgrounds, and peruse all on four before and after photos. Pattaya clinics await your arrival.