If you're planning a trip to Malaysia, take time to shape up your teeth with dental veneers. Johor Bahru has a bunch of clinics offering low-priced treatments. Learn more about the affordability of veneers in Johor Bahru.
What are dental veneers?
Dental veneers solve issues like discoloration, small gaps, chips, and cracks. They are bonded to the front surface of the teeth to improve your appearance by changing their shape, color, size, and length. Veneers are made from a variety of materials such as resin composites, porcelain, ceramic, and zirconia.
A consultation with a dentist in Johor Bahru will determine if this treatment is right for you. Oral exams and a review of your oral health status will be taken. The dentist will explain the details of the treatment and assess which material is best for you, as well as discuss the need for local anesthesia with you before preparing your teeth.
After the evaluation, the dentist will start the treatment by shaping your teeth to make room for your veneers. Impressions and models of your teeth will be created. These will be forwarded to the laboratory for processing.
On your next visit, the dentist will fit and place the veneers permanently to your teeth. If you choose a material that is milled in a hi-tech laboratory, the treatment time is shorter and may only take one day. The dentist will give you instructions on how to maintain your veneers - it's important to practice proper oral hygiene and get regular checkups to maintain your teeth.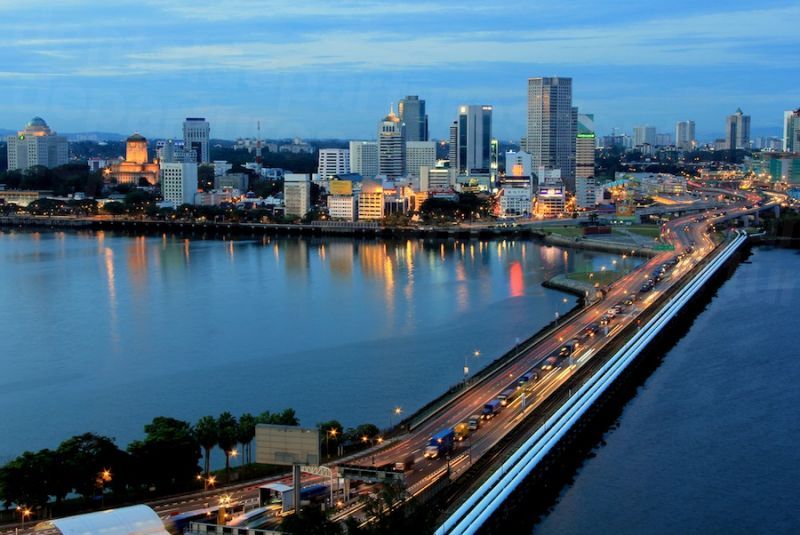 What are the top clinics for veneers in Johor Bahru?
The top dental clinics based on Dental Departures list are Tiew & Partners Dental Clinic - Bukit Indah Branch , Klinik Pergigian Dr. Hong , Alpha Dental Clinic , Dr. Chong & Partners Dental Clinic - Bukit Indah Branch, and T Dental Clinic.
They provide General Dentistry and specialized treatments such as Gum Treatment, Root Canal Therapy, Restorative, and Cosmetic Dentistry like dental veneers. Some clinics invested in modern laboratories that produce fast and well-fitted veneers. They use Smile Design technology to create beautiful smiles and choose top quality materials. Clinics in Johor Bahru adhere to international standards and comply with sterilization procedures.
The dentists performing the procedures are highly trained with certification from international institutions. They include members of the Royal College of Surgeons, UK. The dentists use digital x-rays, cone beam computed-tomography (CBCT), and lasers to give accurate diagnosis.
How much is the price of veneers in Johor Bahru?
The price of dental veneers in Johor Bahru is lower compared to countries like Australia, New Zealand, UK, US, and Canada. The estimated price of veneers in Johor Bahru and other countries is shown below:
| | | | | | |
| --- | --- | --- | --- | --- | --- |
| | AUD | NZD | UK | US | CAD |
| Johor Bahru | AUS$753 | NZD$808 | £444 | USD$568 | CAD$767 |
| Other countries | AUS$2,480 | NZD$2,661 | £1,461 | USD$1,871 | CAD$2,525 |
Shape up your teeth with dental veneers. Johor Bahru clinics offer low-priced treatments. For an appointment with the top clinic in Johor Bahru, please contract Dental Departures.