Phuket in Thailand is not only known for its white sandy beaches, but also for low-priced treatments like dental veneers. Phuket, has a number of clinics offering high quality veneers. If you're planning a holiday in this island, take time to get a smile makeover at low prices with dental veneers in Phuket.
Dental Veneers in Phuket
Just a brief background about dental veneers. Veneers are restorative treatment that covers the front surface of the teeth to improve appearance. The wafer-thin shells are customized to change their color, shape, and length. Veneers are made from materials like resin composites, porcelain, ceramic, and zirconia. Resin composites are thin which requires minimal removal of the tooth structure. Milled veneers like ceramic and zirconia are processed in a hi-tech laboratory in just a short period. Your dentist will determine which material is best for you.
Sit down for a consultation with a dentist in Phuket to know if you're a good candidate for the treatment. An oral examination, as well as an assessment of your dental and medical status will be taken to check your suitability for the treatment. Your dentist will prepare your teeth by removing a small portion of enamel to make room for the veneers. After taking models of your teeth, the dentist will send them to the laboratory for processing. On your next appointment, the newly made veneers will be fitted and bonded to your teeth. Your dentist will give you instructions on how to maintain your teeth with dental veneers.
Top Clinics for Veneers in Phuket
Some of the top clinics for veneers in Phuket are the Sea Smile Dental Clinic – Phuket (JCI accredited), Phuket Dental Signature (JCI accredited), Smile Signature - Phuket Branch (ISO certified), A.B. Dental Care Clinic , and Promjai Dental Clinic Phuket (Patong Beach).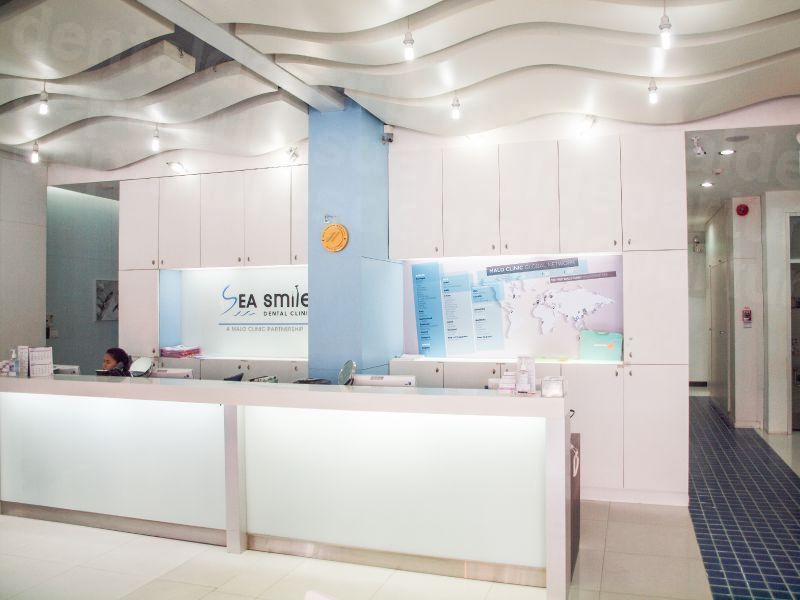 These clinics are verified by Dental Departures. The top clinics provide Preventive Care and specialized treatments such as Oral Surgery, Gum Treatment, Restorative Dentistry, and Cosmetic Dentistry including veneers.
Clinics in Phuket are equipped with state-of-the-art technology such as Computer-aided design/computer-aided manufacturing (CAD/CAM) that process restorations like veneers and veneers in a short time. Most of the facilities mentioned above built their own laboratories to provide fast and efficient service. Visiting a clinic with hi-tech facilities speeds up the treatment time and lets you enjoy your vacation in Phuket. The clinics strictly comply with sterilization procedures to give the best care.
Clinics in Phuket are comprised of internationally-trained dentists specializing in different fields like Restorative Treatments, Prosthodontics, Oral Surgery, and Full Mouth Restorations. The dentists include members of the American Board of Prosthodontics and the World Federation for Laser Dentistry.
Price of Dental Veneers in Phuket
The cost of dental veneers is just a fraction of the price you'd pay at home. Prices of treatment depend on the number of teeth, the type of material used, and other factors. To give you an idea here's a price comparison of veneers.
| | | | | | |
| --- | --- | --- | --- | --- | --- |
| | Australia | New Zealand | UK | US | Canada |
| Phuket | AUD$656 | NZD$704 | £387 | USD$495 | CAD$668 |
| Other countries | AUD$1,615 | NZD$1,732 | £951 | USD$1,218 | CAD$1,644 |
Shape up your smile with dental veneers. Phuket clinics offer low-priced treatment. Find the top clinic in Phuket with the help of Dental Departures.