Did you know that you could get treatment for misaligned teeth while on a holiday in Patong, on the island of Phuket in Thailand? Various dental clinics in Patong offer Orthodontics and other restorative treatments. Dental Departures listed the leading clinics in Patong that provide exceptional dental service. The verified clinics include Sea Smile Dental Clinic – Phuket, Phuket Dental Signature, A.B. Dental Care Clinic, Smile Signature - Phuket Branch, and Promjai Dental Clinic Phuket (Patong Beach). Here are top reasons why Patong is a great place to get an Orthodontic treatment.
Top Orthodontics: Patong
Dental Clinics The quality-checked clinics in Patong offer international patients with the following:
Patong dental clinics such as Sea Smile Dental Clinic – Phuket , Phuket Dental Signature, A.B. Dental Care Clinic, Smile Signature - Phuket Branch , and Promjai Dental Clinic Phuket (Patong Beach ) are equipped with state-of-the-art technologies that are comparable with their western counterparts.
The clinics use modern equipment like Dental Cone Beam Computed Tomography (CBCT), digital radiography (Cephalometric Panoramic x-rays), ergonomic dental units, and lasers that helps dentists in providing accurate diagnoses and effective treatment. Specialists in Orthodontics recommend patients to take CBCT to create an effective treatment plan. Some clinics built their own dental laboratories complete with Computer-aided/Computer-manufacturing system (CAD/CAM) that produces fast and precise dental restorations. The dental facilities comply with strict sterilizations standards and use autoclave machines to give the best patient care.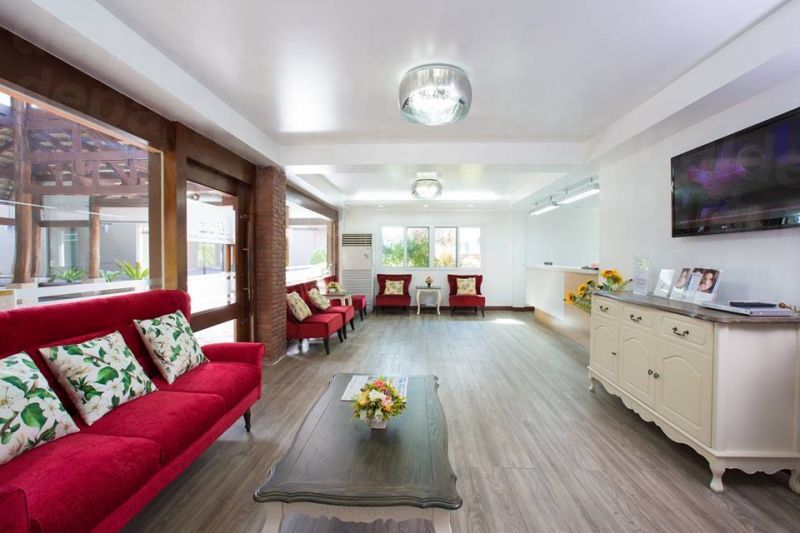 Internationally Certified
Clinics in Patong are internationally certified. For example, Sea Smile Dental Clinic – Phuket and Phuket Dental Signature are part of a network of clinics that are certified by the International Organization for Standardization (ISO) and the Joint Commission International (JCI). The certification means that the clinics comply with international standards.
Highly Trained Specialists
The clinics are staffed with highly trained specialists in Orthodontics, Periodontics, Restorative Treatments, Oral Surgery, and other fields. They completed their studies from Thailand, UK, USA, and Canada. Take for example; the Smile Signature - Phuket Branch has a specialist in Orthodontics who completed special training in London and Japan. The orthodontists perform a complete examination of the teeth, mouth, and jaw. After the assessment, the specialists create an individualized treatment plan tailored to the patients' needs.
The dental clinics in Patong use advanced treatment in Orthodontics such as clear aligners (Invisalign) that are removable. This innovative treatment uses a series of removable aligners that conveniently straightens teeth. Orthodontic treatments like metal and ceramic braces are also offered in Patong clinics. Additionally, the clinics provide treatment for temporomandibular joint disorder (TMJ or TMD).
The cost of treatment in Patong is lower compared to your home country. An estimated price of braces in Patong is around AUD $5,990 (NZD $6,427; UK £3,529; USD $4,519; CAD $6,100).
Top Orthodontics: Patong Dental
Clinics
Dental Clinics in Patong provides patients with modern facilities that comply with international standards. Internationally trained specialists provide exceptional care at an affordable price. Find a dental clinic in Patong that offers Orthodontics. For an appointment in one of our Phuket dental clinics , contact Dental Departures.