If you're looking for the best crowns, dentists in George Town , in Penang, Malaysia can help you. But to find the best dentists you'll need to find the top clinics in this city. Let's look at the top five dental clinics in George Town you should consider.
Wong and Sim Dental Surgery
The Wong & Sim Dental Surgery clinic in George Town offers a broad spectrum of dental treatments including dental crowns. The clinic takes pride in its ability to provide personalized care in a warm and welcoming environment. This is not just a state-of-the-art dental facility, but the workplace of some of the most brilliant and caring dentists in the region.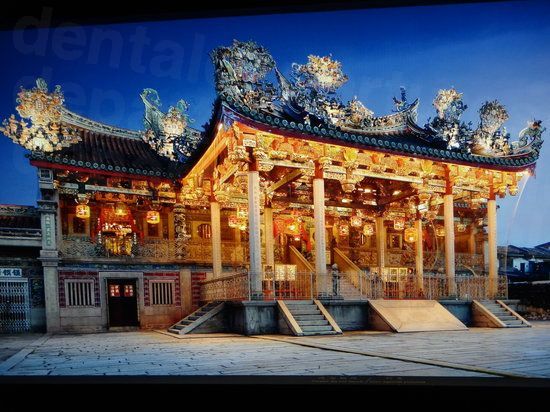 Loh Dental Penang
The Loh Dental clinic is another one of the top clinics in the city. If you're looking for the best crowns, dentists in George Town, particularly those in this clinic, should be on your list. You can check out virtual tours of this clinic to get a better feel for this clinic.
The Family Dental Clinic is led by Dr. Tan Wei Sern, a member of the Malaysian Dental Association. He also speaks fluent English, among other languages, which is always a comfort for the dental tourists from Australia and New Zealand. The clinic is open from 10 am to 9 pm from Monday through Thursday, and till 6 pm on Fridays and Saturdays.
LH Chong Dental Surgery
Previously known as Yap Dental Surgery, this clinic was founded by Dr. Yap Chip Seng back in 1972. When he retired at age 72 in 2015, the clinic got a rebranding along with its current name. Today the clinic is led by Dr Chong Li Herng who graduated from Penang International Dental College while also receiving training under the tutelage and mentorship of Dr. Yap himself.
Lim and Nyu Dental Surgery
Dr. Nyu Chui Ee heads this clinic that's run by a well-trained and experienced staff. The clinic is near the Penang International Airport as well as the QueensBay Mall. So whether it's the convenient location or English-speaking staff, this clinic offers a great dental experience with quality dental crowns at the center.
Dental Crowns Price List
Once you've found the most suitable dental clinic, you're in the prefect position to make the most of the amazing cost savings. Take a look at the price difference between dental crowns in George Town and Australia/New Zealand:
Dental Crowns Price in Australia: AUD $ 1,506
Dental Crowns Price in New Zealand: NZD $ 1,545
Dental Crowns Price in George Town: AUD $446 and NZD $466 respectively
These translate into a whopping 71% savings! So you can see why so many people are willing to travel to Malaysia for dental crowns. The top clinics know that they will need to maintain low prices while offering high quality if they want to continue attracting dental tourists from Australia and New Zealand.
Since you've read this article, you can find the best crowns – dentists in George Town are just a few clicks away from you now