There are numerous great clinics for dental care in Mexico, but which one is the best? Such a question is difficult to answer and it requires a thorough and well-researched answer. Yet one thing is certain: Smile Acapulco is one of the top dental clinics in Acapulco for procedures such as the All-on-4® treatment concept by Nobel Biocare, All-on-6 and more.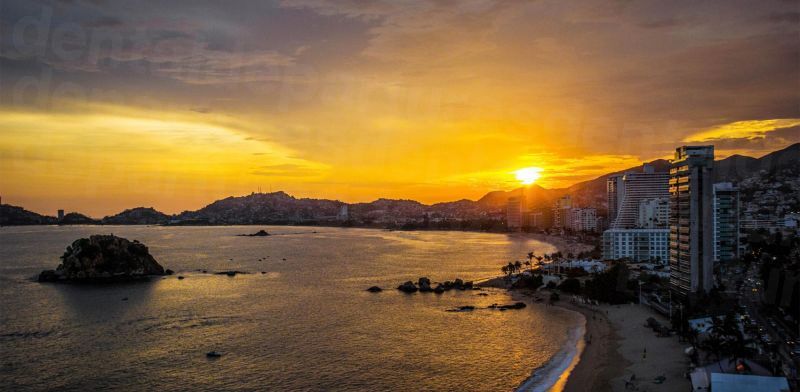 Acapulco is a municipality and a major seaport on Mexico's Pacific Coast located in the state of Guerrero, 380 kilometers (240 mi) south of Mexico City. Acapulco is one of the most visited oral care destinations in Mexico for international patients especially those who are from America.
Smile Acapulco, located in the heart of Acapulco, is one of the finest clinics for international patients. Since its establishment in 2004, Smile Acapulco has looked for innovative new methods to provide full satisfaction to patients who seek to improve their oral health. It has a team of experts who specialize in cosmetic dentistry and orthodontics led by Dr. Iliana Bello Maraza. The clinic was built with innovative designs and features providing a calm and relaxing mood to patients. Smile Acapulco offers wide range of dental procedures including restorations with 4 implants, All-on-6 implants and more.
Full-arch implants refer to 'all' the teeth in either the upper or lower jaw being replaced with a bridge supported by 'four' and 'six' dental implants respectively. These basically provide patients with a new set of teeth. The procedure usually starts with the patient's initial screening consultations, followed with the treatment proper where the implants are placed near the front of the jaw and then another two implants are placed at a 45-degree angle nearer to the back of the jaw. Lastly is post-operative care where the dentist will provide sets of reminders or detailed instructions on how to care for their new teeth in the ensuing days and weeks.
With our help at Dental Departures, patients can actually compare clinics and review all the details they need to know about a clinic like Smile Acapulco. Another major point that might interest patients is that all the clinics we recommend offer dental treatments at affordable prices. You can save up to 60%, best prices guaranteed! Excellent health care services with affordable prices make all the difference. Contact and book an appointment through help desk now!
Dental treatments in Smile Acapulco are cheaper compared to major dental clinics in other countries. In order to give you a clearer idea of how much you will pay and how much money you can save, see below:
PROCEDURE

US$

CAN$

AUD$

COMPARISON

All-on-4® treatment concept by Nobel Biocare

$25,000.00

$ 33,431.00

$ 32,000.00

INTERNATIONAL

$10,000.00

$ 12,757.00

$ 12,752.00

ACAPULCO

40.00%

38.20%

39.80%

% PATIENTS PAY

All-on-6


$28,000.00

$ 37,000.00

$ 36,000.00

INTERNATIONAL

$10,500.00

$ 13,396.00

$ 13,389.00

ACAPULCO

37.50%

36.20%

37.20%

% PATIENTS PAY
Now, it makes sense why Smile Acapulco is one of the top dental clinics in Acapulco for your full mouth restoration work. Patients receive top-quality dental services plus affordable prices. What else are you looking for? Whatever your dental concerns are, Smile Acapulco clinic will let you experience the true meaning of quality dental care.