Croatia is located in Central Europe: encompasses several islands and borders Hungary, Serbia, Bosnia Herzegovina and Slovenia. It has a long coastline of the Adriatic Sea. Besides its cultural and historical developments, Croatia is a relative newcomer to the dental tourism industry. However, the country provides highly competitive prices for dental treatments such as prosthetic dentistry, cosmetic dentistry, restorative dentistry and dental implants.
The All-on-4® treatment concept by Nobel Biocare and All-on-6 are excellent solutions for patients who, due to the lack of healthy bone in the jaw, are not candidates for traditional implant therapy. The methods entail installing a fixed prosthetic replacement on four and six implants respectively and represent an absolute innovation in dental implantology. There are four basic phases in this procedure:
1. Planning the procedure
2. Implant placement using surgical implant templates
3. The four or six implants placement
4. Fixing the prosthesis by attaching it to the implants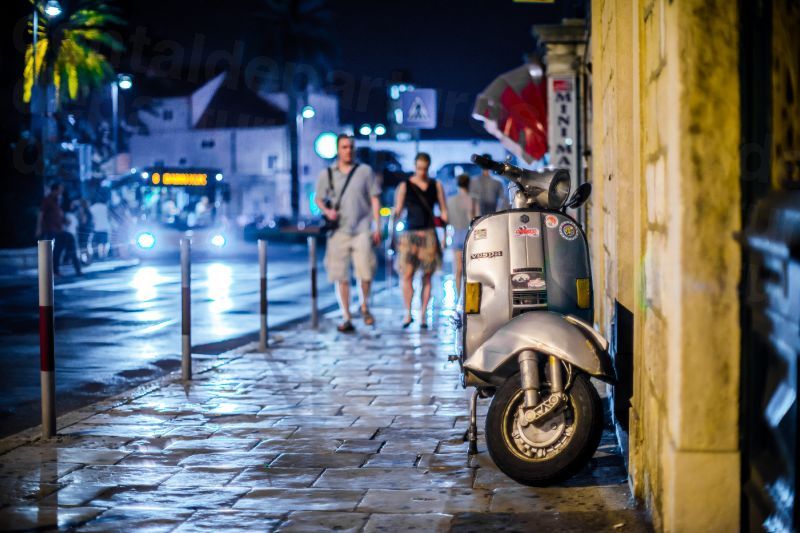 Top Dental Departures recommended clinics
1. H-dent Dental clinic is situated for the past 35 years in Rovinj, one of the most beautiful towns in Istria.
2. Dental Clinic Ksaver was established in 1979 – a first in Croatia as a Center for Oral Health. Located in the heart of Zagreb, Croatia.
3. artDENTAL located in Rijeka is a modern full-service dental clinic based in Rijeka, Croatia. They make sure patients leave happy and return home with a smile. Rijeka is the third-largest city in Croatia and ideal to explore the un-spoilt Adriatic coast.
4. Smile Studio Dentist Croatia is a family-owned dental clinic in Rijeka and specializes in providing comprehensive dental services to local and international patients. The clinic is located on Kvarner Bay, an inlet of the Adriatic Sea.
5. Dental Practice Dundjerovic Knez situated in Crikvenica, a small town located in the east part of Kvarner Bay. Crikvenica is one of the most attractive parts of the Kvarner coast as well as the North Adriatic coast of Croatia.
For more information and detailed travel advisories, patients can visit us at Dental Departures. Our staff will assist with questions when patients contact us.
Due to the high cost involved with these procedures in most countries, international patients are saving huge amounts traveling to Croatia. We have compiled a list comparing prices to other countries:
PROCEDURE

US$

EURO

UK

COMPARISON

All-on-4® treatment concept

$26,000.00

€ 23,130.00

£ 19,382.00

INTERNATIONAL

$ 3,591.00

€ 3,356.00

£ 2,804.00

CROATIA

13.80%

14.50%

14.50%

% PATIENTS PAY

All-on-6


$28,000.00

€ 25,000.00

£ 24,000.00

INTERNATIONAL

$ 5,278.00

€ 4,932.00

£ 4,121.00

CROATIA

18.90%

19.70%

17.20%

% PATIENTS PAY
We will be glad to assist you in bringing back your smile at one of our dentists in Croatia. Visit these top dental clinics in Croatia and enjoy the benefits of getting top-quality dental services at affordable prices. Save money up to 80% for your treatments.