Matamoros is one of the cities in Tamaulipas that is becoming one of the leading producers in the automotive industry. Besides being one of the fastest-growing industrial cities in Mexico they are also a leader in dental tourism. Matamoros is home to some of the top dental clinics in Matamoros for the All-on-4® treatment concept by Nobel Biocare and All-on-6, which are systems used to replace a whole arch of teeth.
Additionally, the city is also recognized as a historical site where several famous Mexican wars were fought. That is why you can take a vacation getting to know the history behind the city while you get your dental treatment.
We recommend that international patients get to know what these dental restorations involve. It refers to a type of teeth restoration process that allows a dentist to attach a bridge or a crown to replace missing teeth onto just four or six dental implants. The implants are inserted into the jawbone and the bridge containing the crowns (false teeth) is attached. It replaces all the teeth on one arch (hence the names).
Top Clinics for the All-on-4® treatment concept and All-on-6 in Matamoros
Not everyone who visits Matamoras is familiar with the area, especially dental patients, that is why our Dental Departures staff have compiled an extensive list of clinics in Matamoras that have undergone our strict background checks.
Top dental clinics in Matamoras are:
Especialidades Dentales Matamoros: The clinic has been operating for more than 18 years and they are highly-skilled when it comes to delivering quality dental services to international patients.
Jessica Del Carmen Rodriguez Arrona: The clinic is focused on providing patients with prevention and treatment of gum diseases that may cause tooth decay or failing teeth.
UNIMEDIC: Operating for more than nine years now, this clinic offers personalized treatments that they guarantee to meet the patient's goals after any treatment.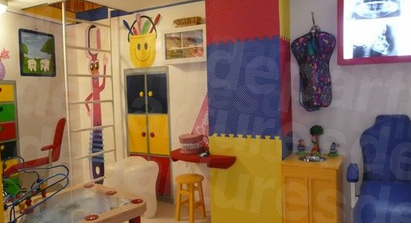 How Much Can I Save in Matamoros?
Worried about the cost of the procedure? Herewith is a comparison that we compiled showing the difference between Mexico prices and other countries
PROCEDURE

US$

CAN$

AUD$

COMPARISON

All-on-4® treatment concept

$25,000.00

$ 33,431.00

$ 32,000.00

INTERNATIONAL

$10,000.00

$ 12,757.00

$ 12,752.00

MATAMOROS

40.00%

38.20%

39.80%

% PATIENTS PAY

ALL ON 6

$28,000.00

$ 37,000.00

$ 36,000.00

INTERNATIONAL

$10,500.00

$ 13,396.00

$ 13,389.00

MATAMOROS

37.50%

36.20%

37.20%

% PATIENTS PAY
Booking with Dental Departures
Now there should be no doubt about where to get affordable quality dental care. Just visit any of these top dental clinics in Matamoros for the All-on-4® treatment concept and all on 6.
Get started by contacting our Customer Care Team here.