Playa Del Carmen is an attractive and affordable dental tourism destination, with an increasing number of patients flying here to undergo full arch restorations, like the All-on-4® treatment concept (by Nobel Biocare) or All-on-6.
It is a coastal town with miles of beaches, beautiful blue waters, trendy shops, boutiques and restaurants with a Mediterranean atmosphere. So, there is plenty to see and do in this laid-back and beautiful region in Mexico, off the Caribbean Sea. With many expats and tourists from all over the world, it has numerous dental clinics that offer affordable dental care and treatment.
How Can the All-on-4® treatment concept or All-on-6 Help Me?
If you have lost some teeth and are considering dentures or replacement teeth, then you should give serious thought to the All-on-4® treatment concept or All-on-6.
This innovative technique uses the latest in implantology to place just 4 or 6 titanium implants that will support a full arch of teeth. With this technique, you get practically a replica of your natural teeth, though they can be customized in shape and color to match the remaining teeth in your mouth. You will be able to smile with confidence and eat normally as well.
Over time the implants integrate with your jaws, with these treatment methods requiring minimal maintenance when compared to dentures.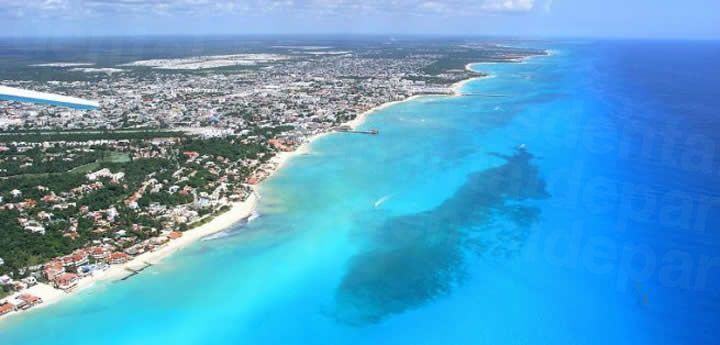 How Much Does the All-on-4® treatment concept / All-on-6 Cost in Playa Del Carmen?
In Playa Del Carmen, dental care is competitively priced when compared with prices prevailing in the rest of the country, and it is much cheaper than in western countries.
You may pay USD $26,000 (AUD33,910, NZD34,841, £19,382, €23,130, CAD33,431) for the All-on-4® treatment concept in an advanced country.
In Playa Del Carmen you may pay around USD $10,000 (AUD12,591, NZD13,635 £7,749, €8,469, CAD12,584).
All-on-6 is slightly more expensive, but it is still cheaper in Playa Del Carmen than in western countries where you would pay around US$30,000 (AUD37,893, NZD41,042, £23,311, €25,545, CAD37,806). In Playa Del Carmen rates will average at US$12,000 (AUD15,109, NZD16,363, £9,297, €10,161, CAD15,099) .
What Are Some of the Top Dental Clinics in Playa Del Carmen?
Some of the top dental clinics in Playa Del Carmen for mouth restorations are:
Bokanova Riviera Maya – the clinic uses the very latest dental equipment for dental procedures. The clinic is also a member of the American Dental Association and is certified by the Canadian government.
Dental House Playa – if you are looking for quality care and modern technology, then this clinic meets all your needs.
Fresh Dental Studio – the clinic has affordable prices and a convenient location and the dentists at this clinic strive to give you the best care and treatment.
Dental Design - Dr. Ruben Moran – the clinic offers all kinds of dental treatments, general, specialist and cosmetic.
Dental Kids Playa – this clinic caters to babies, infants, toddlers and teens though it also offers various dental treatments to adults.
What's Next?
Book with Dental Departures at one of the top dental clinics in Playa Del Carmen for the All-on-4® treatment concept and All-on-6 of your choice.
Reach our Customer Care Team for more information and bookings.
Sources:
All-on-4 Dental Implants: Your Guide to Costs, Treatment and More. Dentally.org. 14 March 2019.
https://www.dentaly.org/en/all-on-4-implants/
Playa del Carmen. Secretaría de Turismo del Gobierno de México. Website accessed 7 April 2021. https://www.visitmexico.com/en/quintana-roo/playa-del-carmen