Here are some of the top dental clinics in the Philippines for the All-on-4® treatment concept and All-on-6. Learn more and book with Dental Departures to secure the best prices online.
What Does this Treatment Entail?
The All-on-4® treatment concept involves the surgical placement of 4 implants on either the upper or lower jaw of the patient. The titanium screws that are implanted fuse with the jaw over a period of time and becomes a solid and stable platform to which the crown is attached.
The treatment is suitable for patients suffering from bone as the two rear implants are slightly longer than normal, and positioned at a 45-degree angle, rather than the traditional 90 degrees. This means the treatment may be suitable for patients with bone loss who do not have to undergo a separate bone graft procedure.
All on 6 refers to all the teeth in either the upper or lower jaw. The bridge is then supported by 6 implants. The procedure is a three-part process namely:
1. Assessment
2. Treatment
3. Permanent Restoration
How Much Can I Save in the Philippines?
One of the many advantages, perhaps the ultimate reason why patients from overseas come here is its affordability. Look at the table below and be amazed!
PROCEDURE

US$

NZD$

AUD$

COMPARISON




All-on-4® treatment concept

$25,000.00

$35,500.00

$32,000.00

INTERNATIONAL

$8,013.00

$10,934.00

$10,091.00

PHILIPPINES

32.00%

30.80%

31.50%

% PATIENTS PAY




ALL ON 6

$28,000.00

$38,706.00

$36,000.00

INTERNATIONAL

$9,013.00

$12,299.00

$11,350.00

PHILIPPINES

32.20%

31.70%

31.50%

% PATIENTS PAY
[Note: these are estimated prices calculated at the time of writing. Please see our clinic listings for up-to-date prices.]
Recommended Dental Clinics in the Philippines
The dental services in the Philippines may be affordable but it does not mean the materials or equipment used for any procedure produces cheap results. The Philippines have world-class clinics that are always open to cater to your dental concerns.
Five of our top clinics in the Philippines are backed by our Dental Departures unique and exclusive No Worries Warranty, so you can book your dental care in complete confidence:
Sacred Heart Dental Clinic is located in Metro Manila's Caloocan and caters to local and international patients. The clinic is classified by the GCR (Global Clinic Rating) as one of the top 10 dental facilities in the Philippines.
Bonifacio Dental Center is one of the top-rated clinics in the region and located in Angeles City. Almost 70% of their patients are foreign patients.
Smile MakeOver Dental & Aesthetic Center is also located in Angeles City which is around 84kilometers from the capital Manila.
Smile More Dental Clinic is located in the Ermita district of Manila, which is the financial, commercial and cultural center of Manila. The clinic was established in 1997.
Tooth & Go Dental clinic is based in Metro Manila and is equipped with state of the art and modern facilities such as panoramic x-ray, periapical x-ray and intraoral cameras.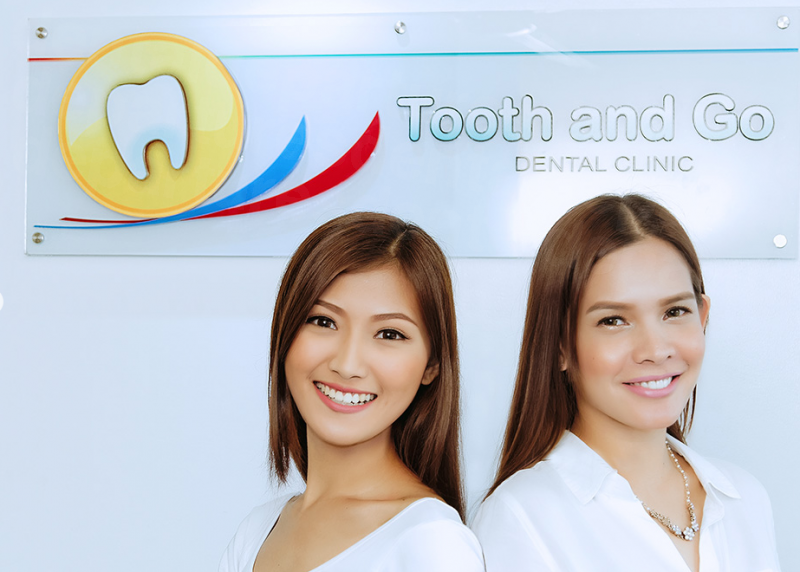 How Can Dental Departures Help?
All of these dental facilities are run by highly-qualified dentists and experienced dental staff. When it comes to these top dental clinics, you will expect nothing else but excellent dental services. Patients can compare the quality to that available in their own country.
How are we able to get all this information about the Philippines' dental tourism? Are all these reliable? At Dental Departures, we collect data from clinics that provide excellent dental services at affordable costs. We look for affordable and high-quality dental care to help patients improve their dental health. What are you waiting for?
The top dental clinics in the Philippines for the All-on-4® treatment concept and all on 6 offer a lot of advantages for you. These will help you keep your healthy smile at an affordable price.
Book now through our Customer Care Team.