Where can a patient look for clinics offering top dental implants? Bangkok to the rescue!
There are quite a lot of reasons why Bangkok has emerged to be one of the leading choices for international patients. Some might say the country is considered as a leading destination for patients seeking top dental implants. Bangkok will provide patients with countless dental clinics and highly trained dentists providing excellent quality dental care.
Dental implants are a procedure where a metal post, normally titanium is surgically inserted into the jawbone of the patient just beneath the gums to act as an artificial root. This root allows an abutment to be screwed into it as a mount for a false tooth. This provides an identical match to the natural teeth of the patient.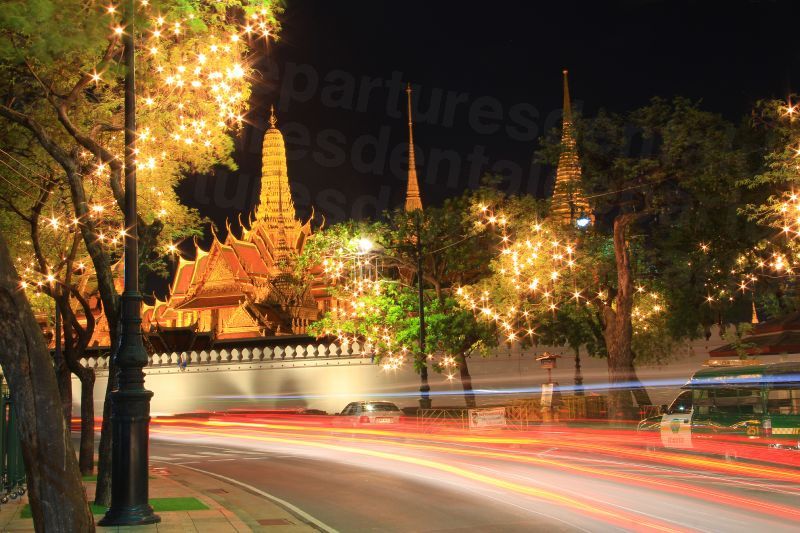 Cost of the procedure in Bangkok is considerably lower than in most other countries.
INTERNATIONAL PRICES VS. BANGKOK PRICE.
PROCEDURE

AUD$

NZD$

US$

COMPARISON

DENTAL IMPLANTS

$ 5,098.00

$ 5,238.00

$ 3,913.00

INTERNATIONAL

$ 2,410.00

$ 2,563.00

$ 1,900.00

BANGKOK

47.30%

48.90%

48.50%

% PATIENTS PAY IN BANGKOK
Bangkok Smile MALO Dental Clinic , a member of a worldwide MALO clinic group and offers comprehensive dental services and procedures including All-On-4's, dental implants, bone grafting, full mouth reconstruction and rehabilitative dentistry, routine and advanced general dentistry. MALO clinic encompasses the largest global network around the globe with branches in more than 20 countries across 53 cities.
Bangkok International Dental Center (BIDC) - Main Headquarters prides itself as a provider of excellent quality and outstanding services to international patients. Their procedures include composite filling, laser teeth whitening, standard titanium dental implant and root canal. All treatments are done in their own laboratories that are equipped with the latest dental equipment and technology.
Thantakit International Dental Center uses digital x-rays and imaging systems in their treatments. Thantakit International is considered to be the oldest dental facility not only in Bangkok but in the entire Thailand. The wide variety of services they provide are deep cleaning, scaling & root planning, laser teeth whitening, porcelain fused to metal crown and standard titanium dental implants.
Bangkok Smile Dental Clinic Sukhumvit 21 Branch has a team of highly skilled and internationally trained dentists in various dental fields. Bangkok Smile Dental Clinic offers dental services such as general dentistry, implants or full mouth reconstruction, geriatric dentistry, preventive dentistry, and pediatric dentistry. Bangkok Smile Dental Clinic is a member of the Bangkok Smile Dental Group (BSDG), MALO clinic group and is qualified by the Joint Commission International (JCI) and International Organization Standardization (ISO) accreditation.
Smile Signature - Siam Square has been operating for more than 10 years. The clinic provide consummate dental care treatments including deep cleaning, scaling & root planning, regular and laser teeth cleaning, crowns, veneers, implants and dentures.
Most of the dentists in Thailand received their education in Australia, United States or even in United Kingdom and have undergone rigorous training. Here at Dental Departures, we can recommend some of these certified dentists. We have checked and verified the quality that the clinics provide and all patients need to do now is book an appointment.
If you are looking for a clinic offering top dental implants, Bangkok clinics can provide the best quality at the most affordable prices available. These clinics are world class and patients can enjoy a relaxing recovering here in Thailand after their procedure