Where can patients find top dental implants? Kuala Lumpur is a hidden gem for dental tourism.
Kuala Lumpur is the heart and soul of Malaysia, offering its visitors luxury hotel accommodation, spectacular tourist spots and pristine beaches. Additionally, Kuala Lumpur is also a top destination for international patients who are looking for top dental implants. Kuala Lumpur dentists perform superior quality dental care procedures. It is ideal for international patients that want to relax while recovering from the treatment.
When a person starts losing their teeth because of serious oral health problems or natural causes, dentists would advise patients to get a dental implant. A dental implant is simply a way for dentists to attach false teeth or crowns by attaching them to a false root that is inserted into the jawbone.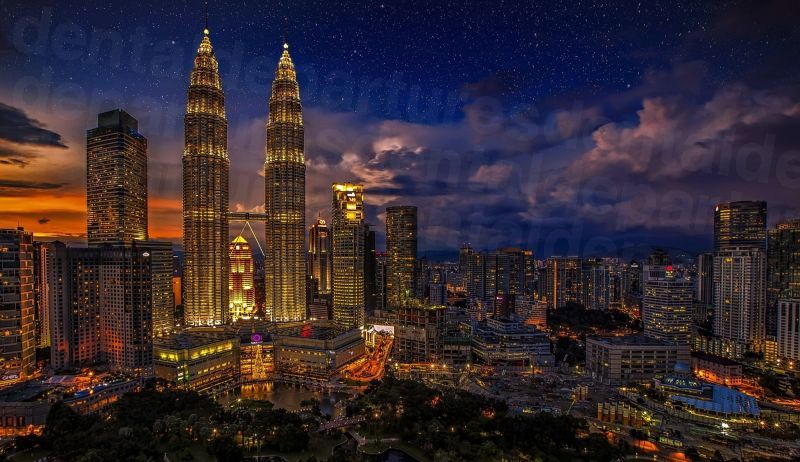 Dental Departures highly encourage our international patients to make well-informed decisions before having the procedure. Our staff will be happy to give assistance to eliminate any concern patients from may have. We offer warranties on the procedure performed by facilities that we recommend.
The average price of a dental implant in Kuala Lumpur, Malaysia is shown in the price table below:
INTERNATIONAL PRICES VS. KUALA LUMPUR, MALAYSIA PRICE.
PROCEDURE

AUD$

NZD$

US$

COMPARISON

DENTAL IMPLANTS

$ 5,098.00

$ 5,238.00

$ 3,913.00

INTERNATIONAL

$ 2,415.00

$ 2,571.00

$ 1,909.00

KUALA LUMPUR

47.40%

49.10%

48.80%

% PATIENTS PAY IN KUALA LUMPUR
Here some of the clinics that's worth a visit when in Kuala Lumpur:
First on the list is the Imperial Dental Specialist Centre . The clinic was formerly called the Beverly Wilshire Dental Specialist Center. The clinic offers a one-stop shop for all beauty and aesthetic needs as well as dental care. They offer simple dental procedures, skeletal, soft tissue and neuromuscular treatments. The team of eight is led by the clinic's Managing Director, Dato Dr How Kim Chuan
The Dentalpro Dental Specialist Centre is a one-stop clinic for everyone's dental needs using state-of-the art technology like Orthopantomogram (OPG), digital x-rays, and intra-oral cameras to examine and evaluate patients' oral health conditions.
The Beverly Wilshire Dental Centre offers patients multitude of dental services performed by highly-skilled dentists. The clinic uses a customized treatment plan to fit the needs of their patients. The clinic is equipped with State-of-the-art equipment and technology like 3D imaging technology.
Another clinic to visit is the Chai Dental - Kuala Lumpur . The clinic was established in 1978 and use modern equipment like 3D imaging and CAD/CAM technology. The clinic also provides sedation dentistry to make their patients comfortable during the procedures. Many of the dental team obtained professional certification and experience abroad.
Finally, the Proheal Dental Specialist Centre is set on preserving a patient's natural teeth and helps them achieve the finest oral health care. They help restore the functionality and appearance of the teeth using less invasive methods and follow globally recognized infection control protocol by using modern ultrasonic cleaning machines. The clinic further uses 3D Cone Beam Computerized Tomogram (CBCT), Intraoral Radiography and Advanced Root Canal Treatment Technology on their patients.
There are so many options to choose from when international patients want top dental implants. Kuala Lumpur clinics are highly recommended for any dental tourists who wish to look good without spending a fortune. Why compromise price and quality results when patients can have the best of both worlds?