Looking for the top dental implants? Puerto Vallarta has the answer.
Tooth loss is a very common dental problem due to a variety of causes. One remedy for this is to look for a clinic offering top dental implants. Puerto Vallarta endeavors at providing potential patients with excellent dental services. Puerto Vallarta, in Mexico, contributes significantly to the continuing growth of affordable dental tourism in their country.
A dental implant secures a metal post replacing lost tooth or teeth into the jawbone. This acts as an artificial root from which the dentist can mount a false tooth or teeth. There are two types of dental implants namely, endosteal implants and subperiosteal implants. The former, on one hand, is surgically implanted directly into the jawbone; the latter, on the other hand, is fitted onto the jawbone just below the gum tissue.
Price for any procedure is a very important consideration for many patients. Why travel to another country for dental work? The table below explains it all.
PROCEDURE

AUD$

CAN$

US$

COMPARISON

DENTAL IMPLANTS

$ 5,098.00

$ 5,026.00

$ 3,913.00

INTERNATIONAL

$ 1,557.00

$ 1,556.00

$ 1,250.00

PUERTO VALLARTA

30.50%

30.90%

31.90%

% PATIENTS PAY IN PUERTO VALLARTA
Located in the heart of Puerto Vallarta is the Odontoklinik . The dental clinic and laboratory provide patients with a comprehensive range of dental care treatments. Treatments offered are dental implants, eriodontics, oral & maxillofacial surgery, endodontics, oral rehabilitation and cosmetic dentistry. The team dedicates themselves to provide every patient with the healthy smile they deserve.
PV Smile provides patients with a comfortable dental treatment. As part of the successful drive for medical tourism in Mexico, PV Smile delivers excellent dental services at affordable prices to patients from all over the world. In addition, the team of dentists specializes in cosmetic treatments like teeth whitening, digital smile design and esthetic dentures.
Integral Dental Service -Dra. Lety Armas - Puerto Vallarta specializes in maxillofacial surgery, orthodontics, endodontics, implantology and periodontics procedures. The services provided at this clinic are general checkups, full and partial dentures, surgical and normal extractions, crowns, root canal treatments, gum disease treatments, teeth whitening, microabrasion of enamel and dental implants.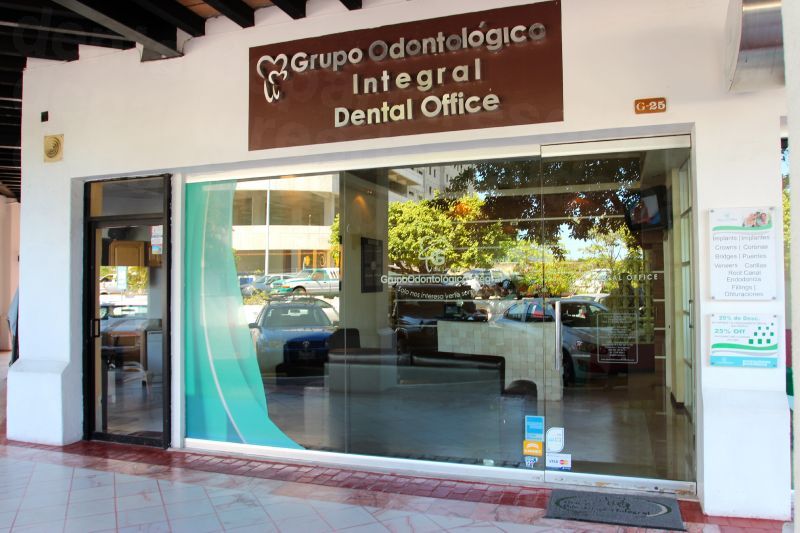 Serving for fifteen years, Smile Vallarta is committed to provide their patients with information about specific treatments. The clinic provides a full range of affordable general and specialist dental care including laser teeth whitening, full porcelain/ceramic crown, partial denture, acrylic frame, panoramic x-rays diagnostics, root canal treatment and dental implants. They provide their patients with personalized care in order to help them achieve the smile of their dreams!
International Dental Center PV offers high quality and comprehensive dental care for everyone. They are committed to provide patients with educational information about their dental health. Their aim is top quality care combined with affordable prices. Their comprehensive range of treatments include root canals, bone grafting, bridges, cosmetic dentistry, flippers, implants, dentures and zoom whitening.
Dental implantology has gone through a long history of development and has seen improving techniques being introduced in the last few years. This is why international patients are seeking out the clinics that can provide top dental implants. Puerto Vallarta clinics use modern methods in dental implantology that yields an exceptional long term success rate!