Turkey has always been its own country that bangs to its own drum. Are they in Europe or the Middle East? Both! Turkey is a special country where Eastern and Western philosophy collides to create a colorful and energetic nation. Turkey is a great place to visit for any reason, but is now making a name for itself as a top-notch location for dental treatments. Please check out our All on Four reviews in Turkey to find a top-notch clinic for your dental needs.
Necip Albayrak Dental Clinic
Located in Marmaris, the Necip Albayrak Dental Clinic is one of the friendliest clinics for dental treatments in the country. Known for its customer-based ethos, this clinic is the ideal place for British and Irish people who are looking to find affordable treatments and professional specialists. When you research All on Four reviews in Turkey, this establishment is a real contender. This clinic is famous for its dental implantology treatments, which makes it one of the most unique dental treatments centers in Turkey.
Clinique Dent Beaute
If you are looking to combine quality with cost effective treatments, the Clinique Dent Beaute is a very convenient option. Located in Istanbul and open for nearly a decade, this clinic has a reputation for its quality general dentistry and reconstructive dental treatments, such as implantology. If you need top All on Four treatments, this clinic comes highly-recommended by international patients and local clientele.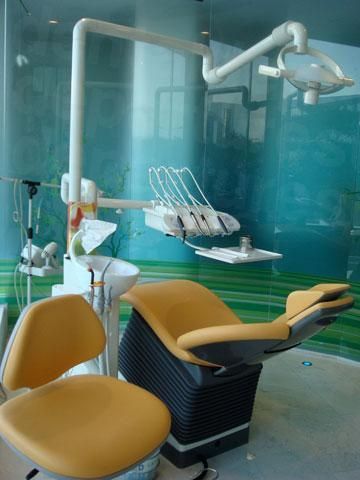 Teras Dental Clinic
The Teras Dental Clinic was first founded in 2006 and is situated in Alsancak, Izmir. They are experts in oral surgery, implantology, Orthodontics, endodontics, Maxillofacial Surgery and periodontal treatments. They have some of the top surgeons in Turkey and appeal to a wide choice of patients from across the United Kingdom, Ireland, France and Germany. With lots of English-speaking staff, innovative treatments, cutting-edge equipment and more, this is a dental clinic that ranks highly with our All on Four reviews in Turkey.
Recommended Dental Clinics
At Dental Departures, we have performed in-depth research on dental clinics in Turkey to find you the most competitive prices while still adhering to high standards. All the clinics we list must perform to standards that First World nations accept. And with prices that are approximately 50% cheaper than in the UK, Turkey is now the ideal location for a dental tourism holiday.
Now you have had time to view our All on Four reviews in Turkey, you can see why so many Northern Europeans are now visiting this majestic country for their dental treatments. Not only is Turkey such as beautiful country with colorful culture, but also offers world-class dental treatments for local prices.
Dental Departures is here to ensure you have all the information at your fingertips to make the correct choices that meet not only your budget, but also your requirements. Book an appointment online, or contact our Customer Care Team if you'd like to know more about dental care in Turkey.