Have you ever considered going abroad for dental care? It's definitely something worth thinking about. "Dental tourism" is a concept that has been growing in popularity for many years now.
Dental tourism is when instead of going to your local dentist, you fly overseas to another country where the services are cheaper, thus making a mini-vacation out of it. Maybe you know somebody that has done it before, or maybe you are even considering doing it yourself.
We are here to help. It can be difficult to know where to go and what to expect without firsthand knowledge.
Right now, Malaysia is a hotspot for dental tourism. In this article, we will discuss Johor Baru, top dental procedures, and how you can save big!
Why go to Johor Baru?
Johor Baru is the capital city of the Malaysian state, Johor. Every year, hundreds of people go there to enjoy the culture, shopping, historical sites, and cuisine. With such a rich history, there is no shortage of things for tourists to do there.
But that is not the only reason they are going. Each year, more and more people are turning up in hopes of finding affordable dental care. In Johor Baru, you can find it. The city is home to numerous reputable dental clinics that offer a wide range of services for prices that won't take a big bite out of your bank balance. Keep reading to learn what procedures are available.
What procedures are available?
In Johor Baru, you can receive just about any dental treatment that you can imagine. They offer oral exams, root canals, teeth cleaning, fillings, veneers, gum treatment, restorations, implants, teeth whitening, replacement teeth, and much more.
The highly trained dentists and their staff are quite capable of completing any procedure that you may require.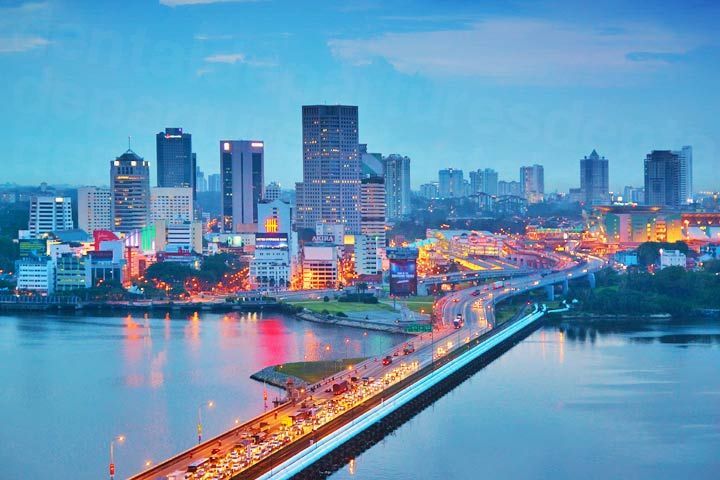 How do prices in Malaysia compare to home?
Malaysia is one of the top destinations in the world for dental tourism. Why? Because the prices are almost too good to be true. On average, you can expect to pay about 70% less for dental care than you would at home. Take a look at the chart below, showing the price comparison between Malaysia and Australia:
| | | |
| --- | --- | --- |
| | Australia Average Price (AUD $) | Malaysia Average Price (AUD $) |
| All-on-4® treatment concept | 33,910 | 7,258 |
| Dental Crowns | 1,505 | 339 |
| Dental Fillings | 202 | 30 |
| Dental Implants | 5,098 | 1,909 |
| Dental Veneers | 1623 | 498 |
| Dentures | 2378 | 335 |
| Root Canals | 1,660 | 199 |
How can I schedule an appointment?
Ready to schedule an appointment? Let us help you! We can help set up your appointment with a reputable dentist in Johor Baru for a dental implant or a filling - directly through our website. Just visit us at Dental Departures to get started. It's that easy! Still have questions about Johor Baru, top dental clinics, price comparisons, or reviews? No problem.
Contact one of our Customer Care Team representatives. They are available 24 hours a day, and would be happy to assist you with any issues that you may have - and don't forget our best price guarantee!