Budapest rose to become one of the most renowned dental capitals in Europe following the 2008 economic crisis – which saw flight tickets and dental prices shoot-up in the western countries. Many dental tourists seeking services in Budapest come from France, Britain, Ireland and also the Scandinavian states. Australian and German patients are following suit too. The statistics show the standards of dental services provided by dentists in Hungary are high, and particularly in the Capital. Here are some of the clinics offering top dental work in Budapest:
a) Access Smile Dental Clinic
You can get a beautiful smile at Access Smile Dental Clinic without creating a dent in your bank account. The experience is painless and pleasant too. The services are provided in a caring and relaxed atmosphere too.
You will spend just 50 % of the amount you would have paid in Ireland, UK or USA in accommodation, flight ticket and treatment at Access Smile Dental Clinic. The mission of the dental specialists working at this clinic is to take a holistic approach in offering their services, and not just addressing teeth problems. The resulting personal relationship makes the experience better and more fruitful.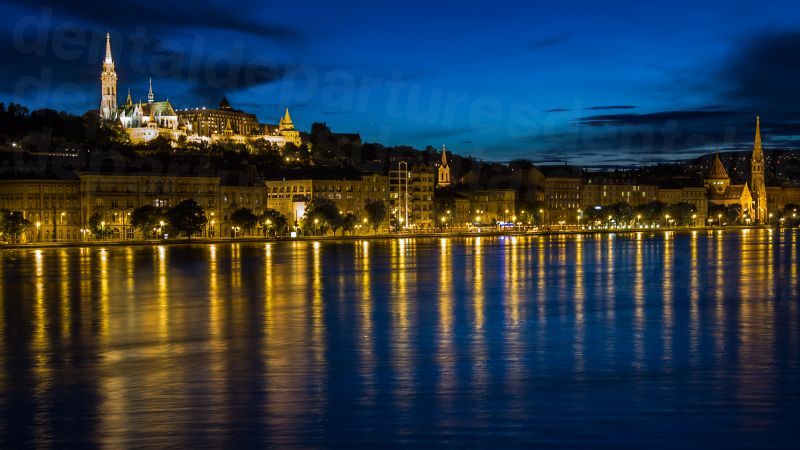 This multi-disciplinary practice is located in the heart of Budapest. It offers all the services of specialist and general dentistry. It was founded 14 years ago by Dr. Schreiner. He is an experienced leader who has been working in the dentistry field for more than 3 decades.
There are specialists in all fields who follow a detailed approach in offering their services. A treatment plan is also developed precisely to align with your schedule so that you will not have to sacrifice important activities for the treatments.
c)Trident Budapest Cosmetic & Family Dentistry
This clinic was founded back in the mid-90s. It is a family business which aims at providing high-quality dental services. It concentrates its efforts to serving international patients. The advanced technology used ensures that the clients get the best services ever.
Dr. George Toth is the founder of Trident Budapest Cosmetic & family dentistry . He is an implantologist who has been practicing for over 20 years now. Having been educated in Germany and Hungary, his English is impeccable. The treatments offered include smile design, bridges, radio-surgery, fillings, implants, and veneers.
d) Batorfi Dental Clinic
Batorfi Dental Clinic is located in the center of Budapest and it is one of the top rated dental implant clinics in Budapest. Established in 1992 by Dr. Bla Batorfi, thousands of clients flock the clinic from all over Europe, Australia, and North America to enjoy the top-notch services.
e) Elitedent clinic
All treatments offered at Elitedent clinic are 100% guaranteed and they are offered in a stress-free environment. The continuous professional development courses which are undertaken by the specialists working here ensure that patients benefit from the new treatment techniques and procedures.
Prices of crowns for dental tourists in Budapest
One ceramic crown costs USD $ 1,200 on average in the united states while you will only pay USD $216 in Budapest.
In the UK, a ceramic crown will cost you GBP £970 compared to only GBP £190 in Budapest.
In Australia, a ceramic crowns costs up to AUD $1500. In Budapest, you pay just AUD $284 for the same.
You will get all the common top procedures options( all on 4, dental implants, crowns, root canal, veneer, fillings) at the clinics discussed above. It is where you will get top dental work in Budapest.