Planning to visit the Philippines? Spend a wonderful holiday and at the same time get top dental work in Cebu at a reasonable price. Before you pack your bags, here are some tips to help you achieve the best oral care in Cebu.
1. Find a reliable clinic in Cebu
First, find a reliable clinic in Cebu for you oral care. Dental Departures can help you on this. Our website has a list of verified clinics that are screened to ensure patients' safety. Background checks include on-site visits, verification of the dentists' qualifications, and validation of professional memberships. The list of quality-checked clinics in Cebu includes Metro Dental SM City Cebu , Gentle Dental Clinic , SUV Multi-Specialty Dental Center 1 , Gamo Dental Clinic , and Cabahug Dental Office.
2. Know the dentist's background
It's important to know the dentists' qualifications, skills, and expertise. The dental professionals have the same qualifications as your dentists at home. They specialize in Restorative Treatments, Orthodontics (braces), Oral Surgery, Dental Implants, and other fields.
The dentists are skilled and experienced in procedures ranging from simple teeth cleaning to specialized treatments like dental implants. They perform a complete assessment and recommend top procedures options (all on 4, dental implant, crowns, root canal, veneers, fillings). The dentists explain the treatment process and use advanced treatment in improving patients' smiles. They comply with proper sterilization processes to give safe and effective treatment. The dentists are supported by trained ancillary staff members who speak English.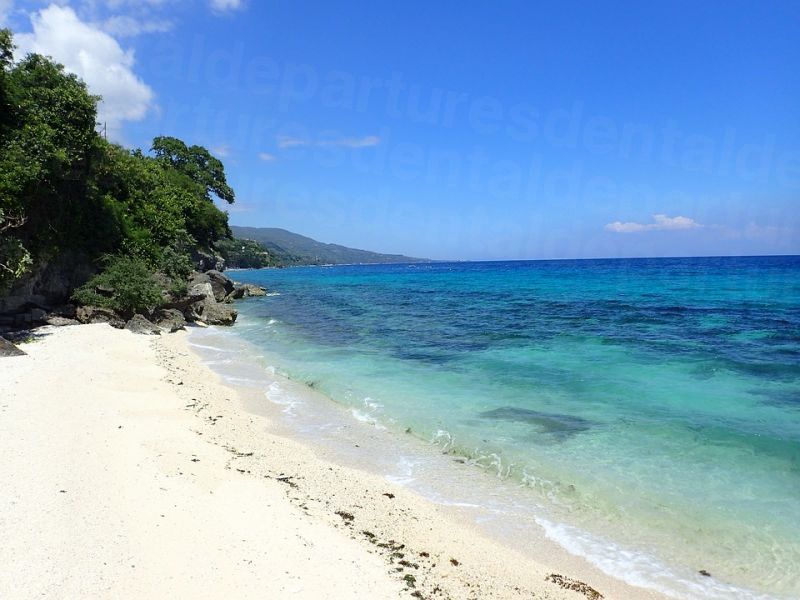 3. Look at the list of dental services
The dental services offered in your home country are also available in Cebu. They cover a variety of treatments such as General Dentistry (teeth cleaning), Gum Care, Orthodontics (braces), Oral Surgery (wisdom tooth removal, extractions, and Restorative Treatments (laser teeth whitening, crowns, dentures, veneers). Feel free to discuss your concerns to the dentists. A customized treatment plan can be prepared to suit your needs and budget.
4. Compare prices
If you compare the cost of dental treatments in Cebu, it's lower compared to countries like Australia, New Zealand, and US. Here's a price comparison of treatments in Cebu:
| | | | | |
| --- | --- | --- | --- | --- |
| | Cebu | Australia | New Zealand | US |
| Dental Crowns | USD $134 | AUD $1,505 | NZD $1,545 | USD $1,164 |
| Dental Fillings | USD $15 | AUD $202 | NZD $207 | USD $155 |
| Root Canals | USD $115 | AUD $1,660 | NZD $1,706 | USD $1,275 |
| Teeth Whitening | USD $215 | AUD $870 | NZD $894 | USD $668 |
| Dental Implants | USD $942 | AUD $5,098 | NZD $5,238 | USD $3,913 |
| Dental Veneers | USD $280 | AUD $1623 | NZD $1667 | USD $1245 |
| Dentures | USD $100 | AUD $2378 | NZD $2443 | USD $1826 |
5. Find a comfortable place to stay
Look for a hotel or beach resort that is accessible to the clinic. Clinics in Cebu offer dental tourism. Some provide free transportation to/from the airport and clinic. Enjoy the scenic attractions in Cebu while waiting for a dental work or explore different activities after you complete the treatment. Don't forget to taste the famous lechon (roast pork) and buy some goodies.
Shape up your smile and get top dental work in Cebu . Get in touch with Dental Departures to book an appointment.