Did you know that you could get an oral while you're on a holiday in Cozumel? The island is not only great for relaxation, but also ideal place for people recuperating from dental work. Want to know the top dental work in Cozumel? Learn more with Dental Departures.
Cozumel has a bunch of clinics offering superb dental services at reasonable prices. Some of the well-known clinics include Dr. Jorge I. Cuauhtli Lojero, Medidental, Advanced Dental Care – Cozumel. These clinics are verified by Dental Departures. They provide modern and comfortable facilities handled by certified dentists. The dentists are well experienced in various procedures. As members of organizations like the American Association of Orthodontists and the World Federation of Orthodontists, the dentists comply with international standards. They perform a complete examination and recommend top procedures options (the All-on-4® treatment concept by Nobel Biocare, dental implant, crowns, root canal, veneers, fillings) that suits patients' needs. The clinics cover a wide array of treatments ranging preventive care to specialized treatments such as Orthodontics, Endodontics, Gum Treatment, Restorative Dentistry, and Oral Surgery.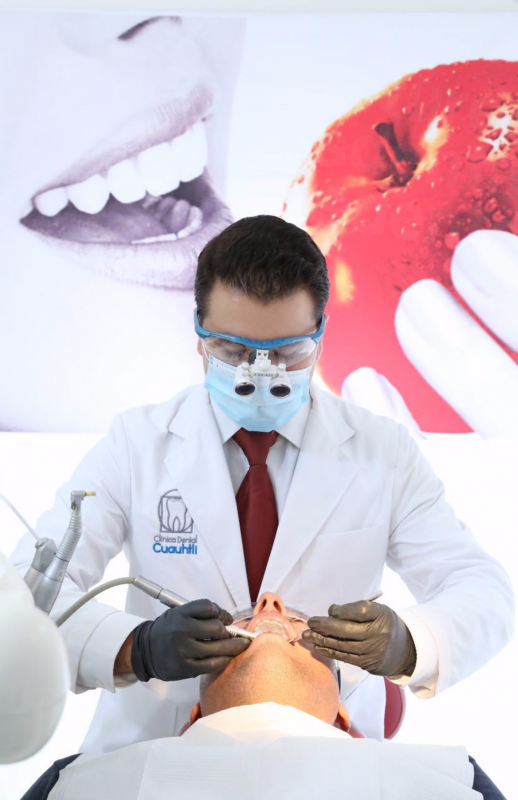 General Dentistry: General Dentistry maintains patients' oral health by means of an oral examination, teeth cleaning, fillings, sealants, and other preventive care.
Orthodontics: Orthodontics corrects bite problems and straightens teeth using braces.
Endodontics: Endodontics is also known as Root Canal Treatment, which repairs and saves decayed teeth.
Gum Treatment: Dentists in Cozumel diagnose, prevent, and treat gum problems using minimally invasive treatments.
Restorative Dentistry: Damaged teeth are restored using various options. Laser teeth whitening treatment are used in removing discoloration. If you have cracks, chips, or gaps in your teeth, the dentists recommend treatments such as veneers, crowns, dentures, and dental implants.
Oral Surgery:Oral Surgery such as extractions, wisdom teeth removal, and dental implant procedures are also offered in Cozumel clinics.
The cost of dental work in Cozumel is lower than US and Canada. To give you an idea, here's a price comparison of the dental treatments in Cozumel. Take note that the cost varies depending on the number of teeth, type of material, any additional procedure, and other factors.
Price Comparison of Dental Treatments
| | | | |
| --- | --- | --- | --- |
| Treatment | Cozumel | US | Canada |
| All-on-4® treatment concept | USD $5,000 | USD $26,000 | CAD $33,431 |
| Dental Crowns | USD $179 | USD $1,164 | CAD $1,483 |
| Dental Fillings | USD $37 | USD $155 | CAD $199 |
| Dental Implants | USD $896 | USD $3,913 | CAD $5,026 |
| Dental Veneers | USD $344 | USD $1,245 | CAD $1599 |
| Dentures | USD $219 | USD $1,826 | CAD $2,344 |
| Root Canals | USD $212 | USD $1,275 | CAD $1,636 |
| Teeth Whitening | USD $149 | USD $668 | CAD $858 |
Your holiday in Cozumel is worthwhile if you combine it with oral care. Don't worry about the price because it's affordable. Enjoy your vacation in the Caribbean and at the same time restore your pearly whites.
Plan your vacation and find a clinic that offers top dental work in Cozumel. Book an appointment with Dental Departures. Call, email, or chat with our customer service.