Are you planning a trip to Mexico? Combine your vacation with oral care in Playa Del Carmen. You can get top dental work in Playa Del Carmen at a fraction of the price you'd pay in the US.
Clinics in Playa Del Carmen offer top procedure options (full arch restorations, dental implants, crowns, root canals, veneers, fillings) at lower prices. Know more about the clinics and the services they provide.
Dental House Playa
Dental House Playa is designed for dental tourism. The clinic offers an array of services ranging from simple teeth cleaning to specialized treatments like children's dentistry, root canal therapy, orthodontics oral surgery, and extreme makeover.
It has specialists in prosthodontics (teeth replacement) who are skilled in improving patients' smiles.
The clinic has a state-of-the-art technology complete with an in-house laboratory. The dentists use computer-aided design/computer-aided manufacturing system (CAD/CAM) that produces restorations such as crowns, implants, and veneers in a short period. High-quality materials are used in creating dental restorations. Proper sterilization processes are practiced to give patients safe and effective treatment.
Bokanova Riviera Maya
Bokanova Riviera Maya offers innovative treatments in dentistry with highly experienced dental professionals. The clinic covers a wide range of dental services such as children's dentistry, gum treatment, orthodontics, oral and maxillofacial surgery, and smile design (teeth whitening, veneers, implants).
In order to give the best patient care, the clinic invested in the latest technology such as Cone Beam Computed Tomography (CBCT), digital cephalography, and lasers. A special cubicle is designed with natural daylight to ensure the right color is used in creating dental restoration. The clinic complies with the sterilization procedures based on the American Dental Association, US Occupational Safety and Health Administration, and International Organization for Standardization. Advanced procedures are handled by specialists in oral surgery, orthodontics, and prosthodontics.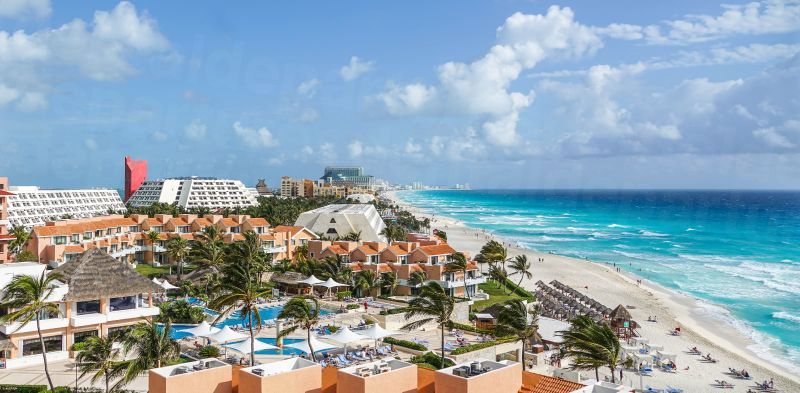 Fresh Dental Studio
Fresh Dental Studio is dedicated to providing the best oral care in a comfortable environment. The dentists are well experienced in various procedures such as gum treatment, root canal treatment, orthodontics, and restorative treatment. The clinic is equipped with modern technology such as CAD/CAM system that helps dentists deliver fast and effective treatments.
Dental Design - Dr. Ruben Moran
Dental Design - Dr. Ruben Moran offers a variety of treatments such as general dentistry, restorative treatments, oral surgery, and prosthodontics. The clinic is headed by a prosthodontist who has more than 30 years of experience improving patients' smiles.
Dental Kids Playa
Dental Kids Playa is specially designed for little ones. The clinic caters to the dental needs of babies, adolescents, and teenagers, but it also offers treatments for adults too. It has a relaxing environment complete with a playground and exciting activities that keeps the children at ease while inside the clinic. Specialists in Pediatric Dentistry take care of kids' oral health.
Cost of Treatment in Playa Del Carmen
Prices of treatment are affordable compared to the US. Below is a price comparison of treatments in Playa Del Carmen and the US.
| | | |
| --- | --- | --- |
| | Playa Del Carmen | US |
| Root Canal | USD $720 | USD $2,200 |
| Veneers | USD $456 | USD $2,120 |
| Crowns | USD $540 | USD $975 |
| Implants | USD $1,200 | USD $2,200 |
Getting Started
Find top dental clinics in Playa Del Carmen. Get in touch with Dental Departures Customer Care Team to book an appointment.
Sources:
Common Dental Procedures. Ontario Dental Associations. Website accessed 7 April 2021. https://www.youroralhealth.ca/dental-procedures98/common-dental-procedures
Sandilands, Tracey. CAD/CAM Dentistry: What Is It?. Colgate. Website accessed: 7 April 2021. https://www.colgate.com/en-us/oral-health/basics/dental-visits/cad-cam-dentistry--what-is-it-