Dentists in Pattaya offer high quality treatments at an affordable price. Check out the dentists in Pattaya verified by Dental Departures:
Dentists in Pattaya
The Dental Design Center is a reliable clinic offering General Dentistry and specialized procedures such as Cosmetic Dentistry, Orthodontics, Oral Surgery, including Dental Implants. The clinic is composed of dentists who completed their education from Australia, USA, and Canada. They specialize in Prosthodontics (teeth replacement), Orthodontics, and Oral Surgery with certification from the American Academy of Cosmetic Dentistry, American Association of Orthodontics, and the International Congress of Oral Implantologists (ICOI). The clinic has an ultramodern equipment like Ultrasonic, Digital x-rays, Computer Tomography, CAT scan, and other tools.

Orthosmile Dental Clinic provides superior oral care in a comfortable environment. It offers General Dentistry, Root Canal Treatment, Gum Care, Cosmetic Dentistry, Oral Surgery, and other specialized treatments. The dentists handling the procedures specialize in Prosthodontics, Orthodontics, Endodontics (root canals), and other fields. They trained in well-known universities like University of Toronto (Canada), University of Adelaide (Australia), and New York University School of Dentistry (USA). They are certified by organization like the American Academy of Cosmetic Dentistry.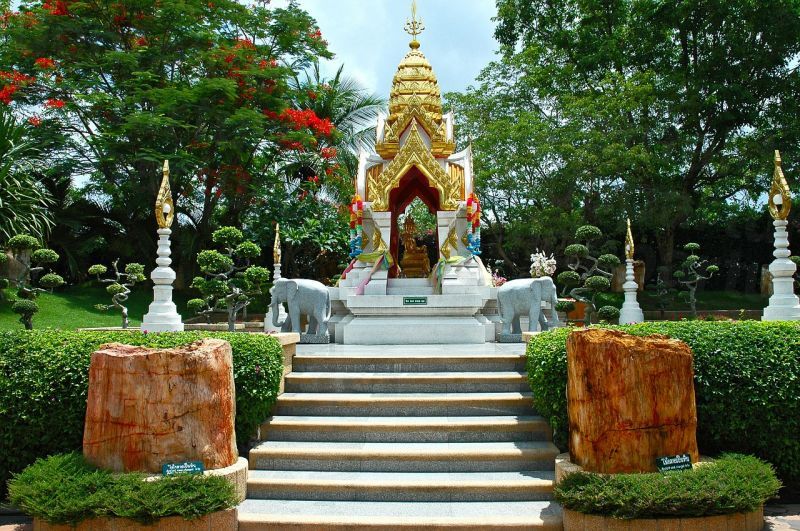 Dente Smile Clinic offers superb dental care in a modern environment. Treatments include Fillings, Laser Teeth Whitening, Veneers, Bonding, Dentures, Root Canal Therapy, Orthodontics, and Dental Implants. It has well-trained dentists who takes care of the needs of international patients. The clinic uses hi-tech equipment like lasers, Airflow, and Intraoral Camera to give the best treatment.
Fillings: Cost in Pattaya Dental Clinics
Dentists in Pattaya are skilled in restoring patients' teeth with fillings. Fillings are made from various materials such as composite resins and porcelain. Composite resin is commonly used because they match the natural color of teeth and they bond easily to the tooth surface.
Consult a dentist in Pattaya to know if it's the right treatment for your teeth. The dentists will check your teeth including your gums and discuss to you the options. They can prepare a plan that suits your needs and budget.
The cost of Fillings in Pattaya is affordable than Australia, New Zealand, and UK. To give you an idea, here's the price comparison of fillings.
Price Comparison of Dental Fillings
| | | | | | |
| --- | --- | --- | --- | --- | --- |
| | AUD | NZD | USD | CAD | GBP |
| Price in Pattaya | AUD $33 | NZD $36 | USD $25 | CAD $34 | GBP 20 |
| Other countries | AUD $266 | NZD $286 | USD $201 | CAD $271 | GBP 157 |
You'll get big savings on your dental care at the same time spend a wonderful vacation in Pattaya. Enjoy the beach, water activities, and adventure in Pattaya. Taste the local cuisine and international dishes serve in various restaurants.
Restore your teeth with dental fillings. Dentist in Pattaya offers affordable treatments than back home. Dental Departures can help you find a dentist in Pattaya for your oral care. Get in touch with our Customer Service to book an appointment with a verified dentist in Pattaya.