Top Picks for Reputable Dentists in Bangkok
Find reputable dentists in Bangkok with Dental Departures. You can search our listings of over 2000 dentists in 34 countries and get the exact results based on location and the treatment or procedure you want.
Overwhelmed by the choice? Our Bangkok Dentist Top Picks all have excellent reputations and we can thoroughly recommend them:
Bangkok International Dental Center (BIDC)
A contemporary, award-winning clinic dedicated to all things dentistry. The 7-storey facility houses over 70 dental specialists and is within easy reach of Bangkok's busy central shopping district. Patient convenience is the name-of-the-game with onsite facilities, including free wi-fi, coffee shops, banks – and for those who would prefer not to travel too far after their dental treatment – an onsite boutique hotel.
The Bangkok International Dental Centre and sister clinic Dental Signature are renowned for their expertise and delivering an exceptional patient experience.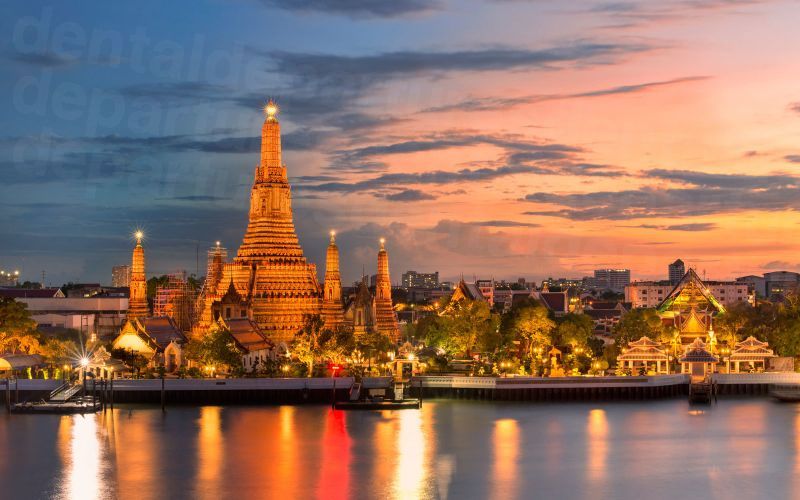 Bangkok Smile Dental Clinic
Another clinic with an excellent reputation, the Bangkok Smile Dental Group has recently partnered with the Malo Clinic network and now have an international presence with clinics in several countries around the world. They offer a unique International Patient Guarantee Program which means patients can see a Malo Clinic network dentist in their home country for follow-up and teeth cleaning.
Smile Signature
Smile Signature dental clinics have been established since the early 2000's and have a team of more than 100 dentists in 8 branches across Thailand. However simple or complex your treatment, Smile Signature will provide a quality-focused, holistic approach to your dental care.
Dr Sunil Dental Clinic
This multidisciplinary clinic has a team of over 15 dentists who will meet all of your dental health needs. A modern facility, Dr Sunil Dental Clinic has its own in-house laboratory, is ISO 9001:2008 compliant and even offers free additional services, like foot massage, to take your mind off your dental care.
Thantakit Dental Center
Established since 1945, and cited as the longest-standing in Bangkok,
Thantakit Dental Center
has more than 30 dentists who have trained internationally in countries including Australia, the US, and the UK. This modern facility is equipped with the latest technologies, including 3D CT scanning, and has its own in-house laboratory so that you can get your prosthodontics (veneers, crowns etc) in double-quick time.
BFC Dental
There are two branches of this clinic in Bangkok. Established by Dr Mongkol Thaveeprungsiporn, BFC Dental offers state-of-the-art facilities and first-class care that is tailored to your particular needs. They conform to international protocols on hygiene and safety and are accredited with the International Congress of Oral Implantologists.
Promjai Dental Clinic
With a full complement of experts in every major field of dentistry, Promjai Dental Clinic can help to restore your dental health or give you a smile makeover. With two branches in Bangkok and two in Phuket it is a favorite of international patients.
If you're considering Bangkok for your dental care then you've made a good choice. Standards are generally high throughout the city but choose from our reputable dentists in Bangkok and you won't go too far wrong.