If you're considering having dental treatment abroad, then read on to find out more about dental implants, Bangkok, reviews and much, much more! Learn about Bangkok dental tourism and take a look at some of the most prestigious dental care providers that Thailand has to offer.
What is a Dental Implant?
Having dental implants is an intense procedure that can take several months to complete. There are three stages to the treatment:
Fitting the implant

Attaching the abutment

Fitting the crown
Fitting the implant is the main step as this involves making an incision into the gum and drilling a hole into the jawbone into which the implant is inserted. The implant needs to fuse securely with the jawbone before the abutment can be attached, and this process can take several months. Once the implant is secure, the abutment and crown can then be fitted.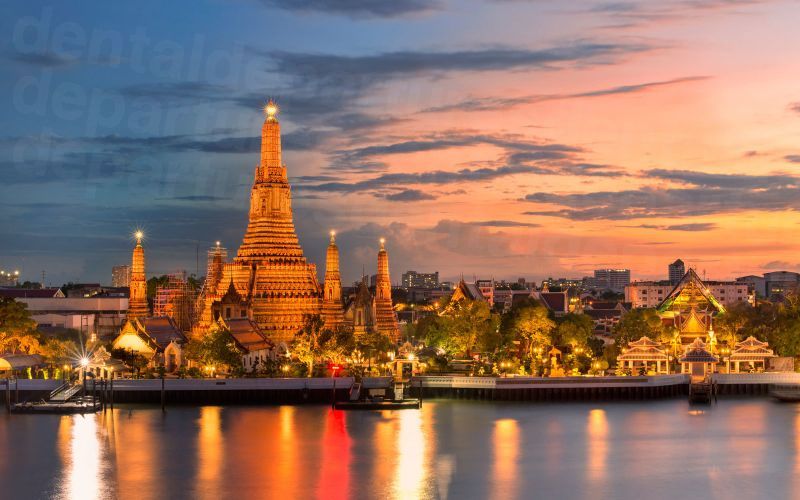 Dental Tourism in Bangkok
Dental tourism in Thailand is not a new concept. The Thai government have been investing heavily in the industry for over 30 years, creating custom-built dental facilities designed to cater specifically for the needs of international patients. Bangkok dentists are at the forefront when it comes to delivering high-quality dental care at affordable prices.
Bangkok Dentist Reviews
Here are just a few examples of the world-class dental facilities that are available in Bangkok:
The BIDC center is a 7-storey building that is equipped with the latest state-of-the-art dental technologies. Comprising of over 20 treatment rooms and its own on-site laboratories, the center became the first dental clinic in Thailand to be awarded Joint Commission International (JCI) accreditation.
Working in partnership with MALO clinic, a worldwide leader in the field of dentistry, Bangkok Smile Dental Group has four ISO 9001:2008 Certified branches throughout Bangkok and provides world-class international dental care to patients from all over the world.
Thantakit International Dental Center
The Thantakit International Dental Center is widely regarded as the longest established dental center in all of Thailand. The center first opened its doors in 1945 and has been providing top-class dental care ever since.
Smile Signature have been established for over 14 years, with 35 treatment rooms spread across 8 dental centres. Their team of over 100 dental specialists are dedicated to providing the highest standards of dental care and treatments.
The Promjai Dental Clinic has been established since 1990. Their team consists of over 15 certified dental professionals who are dedicated to providing world-class dental health care from within their state-of-the-art facility. They have treated thousands of patients from all over the world and have earned a global reputation for their aesthetic dentistry expertise.
So, that's the lowdown on dental implants, Bangkok. Reviews, photographs and a whole host of general information are available for you to view now on our website, free-of-charge, to help you find the best dentist in Bangkok for your dental implants!