Looking for a Tijuana Dentist who offers good, affordable services to international patients? Here are our top picks.
1: Dr Dalia Dental Care has been in business for over 25 years. Established in 1992 by lead dentist Dr Dalia Cesna Gasparro, the clinic offers a comprehensive range of general and specialist dentistry.
Dr Dali is very approachable and adopts a tailored approach to patient care, helping to put you at your ease, no matter what your age or problem. Her team are committed to utilizing the latest advances in dental technology to make your experience pain-free and comfortable and all medical staff undertake continuous education to hone their skills and keep up-to-date with new innovations and techniques.
Located within walking distance of the San Ysidro Border crossing, the clinic can also provide you with a free vehicle fast pass, or provide a shuttle service from San Diego.
Example of prices:
Standard crown cost in the United States $1,000 (Canada $1,348)
Standard crown cost at Dr Dalia Dental $300 (Canada $400)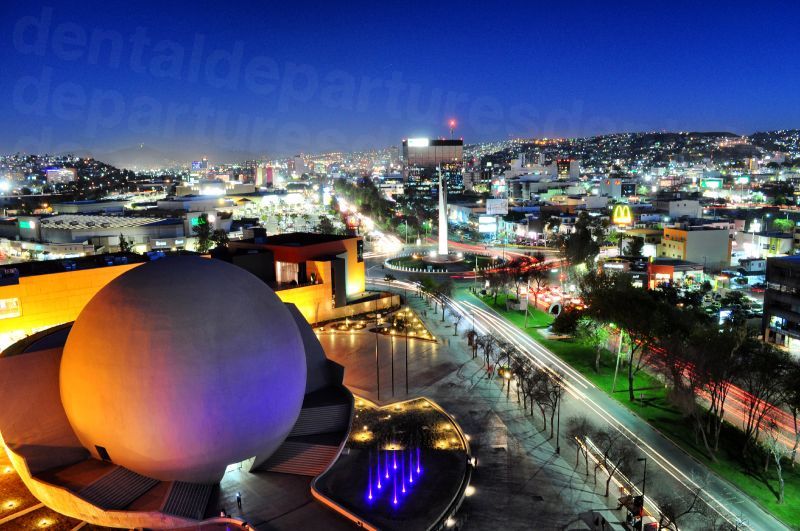 2: Harmony Dental Studio is just a 3-minute car journey away from the US Border and is located in the Molding Clinic Plastic Surgery building in the Zona Rio area of Tijuana. The Zona Rio area is home to commercial and financial business, restaurants, hospitals, hotels and shopping and is a safe, modern area of the city that is popular with tourists.
Dr Victor Martinez is the founder of Harmony Dental Studio, and has been providing high-quality dental services for almost 30 years. A well-respected member of the dental community, Dr. Victor trained in San Diego, USA and is a member of the American Dental Association.
The ultra-modern, contemporary dental offices of Harmony Dental Studio deliver a comprehensive range of dental care for the whole family – from fillings to full mouth restoration and from braces to dentures.
Example of prices:
Composite filling cost in the United States $173 (Canada $234)
Composite Filling cost at Harmony Dental $78 (Canada $105)
3: Advanced Smile Dentistry offers full restorative dentistry solutions. Using skilled dentists, our expertise delivers personalized treatment plans that manage to balance the desire for a good-looking smile with the requirements of good oral health.
With the latest diagnostic technologies, we plan the best solutions for your particular problems, offering comprehensive restorative treatments that take care of damaged and missing teeth, as well as gum disease. We like to ensure that health, function and appearance can all be improved and that we exceed our patients' expectations.
Example of prices:
Price of Dental Implant in the United States $3,900 (Canada $5,250)
Price of Dental Implant at Advanced Smile $1,500 (Canada $2,000)
The Bottom Line
Tijuana has been a popular location for North Americans to visit for over a century. Easily accessible from any of the Southern States, even from further afield it is easy to get a flight into San Diego, or into Tijuana directly.
If you are serious about saving on your dental care then you can do far worse than visiting some of our top Tijuana dentists, whose expertise and skill will leave you wondering why you didn't do it sooner.
Sources:
Border Station (San Ysidro). Website accessed: 5 April 2021. https://www.borderparking.com/
American Dental Association. Website accessed: 5 April 2021. https://www.ada.org/en
Pretty, Steve, Dr. Replacing Missing Teeth. Bupa Dental Care. Website accessed: 5 April 2021. https://www.bupa.co.uk/health-information/dental-oral-health/teeth-replacing