The lower cost of living in Mexico, coupled with cheaper business overheads, enables dentists here to deliver first-rate treatments at vastly reduced prices.
The spiraling cost of dental fees in most western countries is forcing patients to look for alternative solutions to save money on their annual dental expenses. Cancun fits the bill perfectly, allowing international visitors to receive affordable care without compromising on the quality of the treatment, with the added bonus of combining their essential dental work with a well-deserved sunshine break!
To make sure you get the most out of your dental vacation in Cancun, here are a few top tips for finding a reputable root canal clinic:
Check out the Qualifications and Experience of Potential Dentists
There are, quite literally, hundreds of dentists in Cancun vying for the lucrative custom that overseas patients represent. This can make identifying the best root canal dentist Cancun has to offer a little like finding a needle in a haystack!
However, at Dental Departures, we're here to take the stress and hassle out of the search. We have compiled a comprehensive listing of reputable dentists and root canal clinics in Cancun to save you time and effort.
Every entry in our listing has passed a range of stringent background checks, which includes ensuring that all qualifications, professional memberships and past experiences are legitimate and above board. If we're not satisfied with an individual's credentials, we don't recommend their services to you!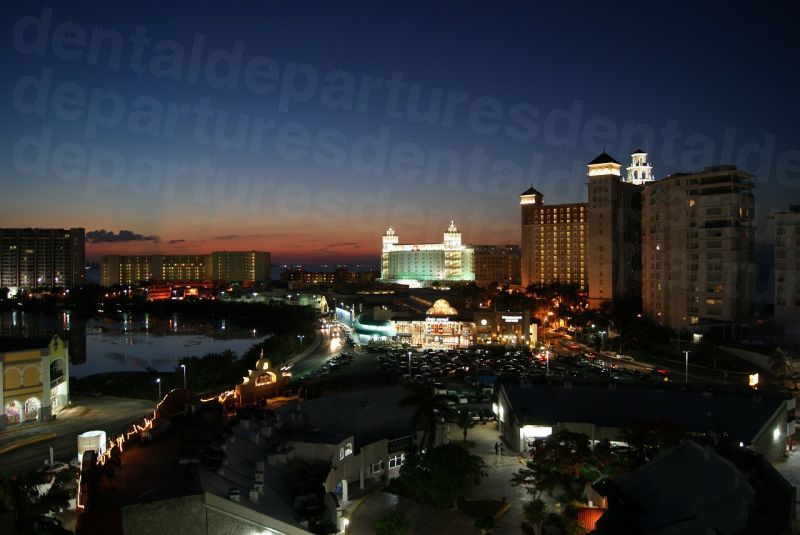 Research the Facilities Available at Individual Clinics
As part of our vetting process, we also carry out site visits to assess the quality of the facilities at each clinic and ensure that they adhere to international standards for health, safety and hygiene. We also collate feedback from all our patients to gauge customer satisfaction, and have found the following clinics come highly recommended for root canal treatments:
Cancun Dental Specialists – Located in close proximity to the Hotel Flamingo Cancun Resort, this state-of-the-art dental clinic delivers affordable and long-lasting root canal therapies.

Ocean Dental - This fully equipped dental clinic, based in the Hotel Zone, is certified by the American Dental Association (ADA) and has been performing root canal treatments for over 12 years.

Sunset Dental Cancun - With unparalleled views over Nichupte lagoon, this clinic is perfectly placed for patients to enjoy all the amenities that Cancun has to offer, both before and after their root canal therapy.
Make Sure You're Getting Value for Money
Many patients choose to undergo a root canal in Cancun because of the phenomenal savings that are available here compared to the prices being charged by dentists in their home country.
The following breakdown compares the average price for root canal treatment in Cancun compared to various domestic prices from around the world:
Domestic Cost: USD $1,187; CAD $1,509; AUD $1,557; NZD $1,724; GBP £889; EUR €996

Price in Cancun: USD $295; CAD $375; AUD $387; NZD $428; GBP £220; EUR €247

Overall Saving: 75%
As you can see, for root canal price, Cancun dentists represent exceptional value for money. So don't miss out, talk to a member of our Customer Care Team today and book your treatment now!
Sources:
Stanton, John. BuzzFeed News. Dental Work Is So Expensive In The US That Thousands Of Americans Are Going To Mexico To Get It Done. 15 June 2017. https://www.buzzfeednews.com/article/johnstanton/americans-going-to-dentists-in-molar-city-mexico
American Dental Education Association. Website accessed: 4 May 2021. https://www.adea.org/GoDental/Application_Prep/The_Admissions_Process/Background_checks.aspx