Scared of those horrible things you read in bad root canal reviews? Mexico City will cure you of that fear on your next holiday—financially and dentally! With the affordability and accessibility of Mexico City's dental care, it is tough not to take advantage of it.
Nonetheless, there is a catch— if you want that fear gone, as well as that decayed tooth, you need to follow this brief guide on secure and stress-free root canals in Mexico City. Thus, without further ado, here are the top tips for finding a high-quality dental clinic for root canals in Mexico City.
Only utilize clinics verified by Dental Departures
There is a plethora of dental clinics in Mexico City—but when it comes to a major dental procedure like a root canal, not all have that excellence and security. To filter out the dreadful from the superior, we from Dental Departures, provide you with this list of exceptional, reliable clinics.
The following recommendations are Dental Departures Global Patients' Choice Award Winners: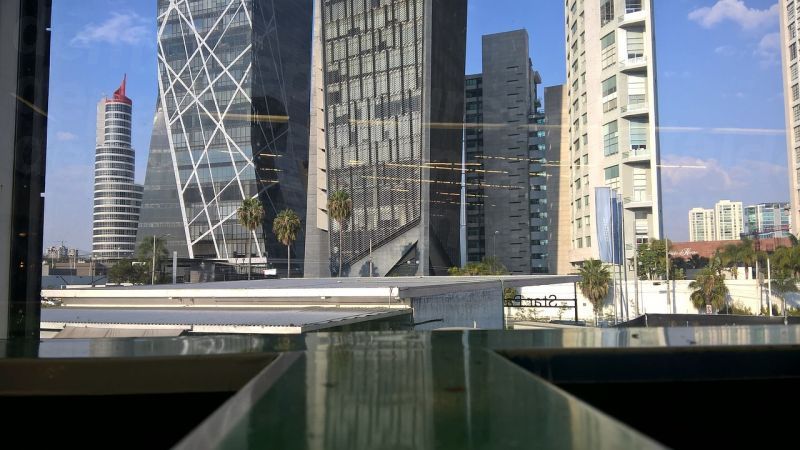 Dental Departures have verified these clinics through a meticulous screening process by our Dental Departures team; we check for facility and utility sufficiency, professional qualifications, hygiene and health care practices, and these clinics have shown total competency when it comes to the root canal procedure.
Benefit from the affordability in the Dental Departures recommended clinics
Always keep in mind that the dental care fees in Mexico City are much lower than at home, especially when it comes to the cost of root canals. Mexico City clinics have an asking price of a mere quarter of the rate of local clinics in U.S and Australia. After getting your root canal, consider other dental procedures that might save you money in the future if you do it while you are on a holiday in Mexico.
| | |
| --- | --- |
| USA | $1,187.00 VERSUS $290.00 Saving US $ 897.00 |
| AUSTRALIA | $1,562.00 VERSUS $382.00 Saving AUD $1,180.00 |
| CANADA | $1,509.00 VERSUS $369.00 Saving CAN $1,140.00 |
Review our Dental Departures promotions as well!
KEMM Clinic Mexico
FREE CONSULTATION !

Free Shuttle No Worries Warranty - KemmClinic Mexico

Free Flight and Hotel !
Ideal Dental Center
Shuttle promotion

5% off promotion

Hotel Promo

Canadian Veterans

Canadian Military 10% Discount

10% off for Elks Lodge members

US Military 10% Discount
Dr. Jaime Cohen Dental Clinic
FREE CONSULTATION !

Canadian Veterans

Canadian Military 10% Discount

10% off for Elks Lodge members

US Military 10% Discount
Know what to expect during your root canal procedure
Root canal treatment is a surgical procedure which cures infected teeth due to decay. The procedure starts by creating an access hole with a small drill. Once created the dentist removes debris, pulp and nerve endings in the hole. When removed, the pain should eventually subside during recovery. The hole is the cleaned thoroughly, then sealed and polished.
Dental Departures is confident that with this root canal review, Mexico City will be easier to navigate for your dental procedures. Follow our top tips for getting a root canal and save in the process. Come now and book with us!