If you are planning a money-saving trip abroad for more affordable dental care, we have some top tips for getting the best prices on your new dentures in Istanbul, Turkey.
Prices are already 60-70% less than at home, but if you really want to maximise your profits without taking any risks, here are a few considerations.
Tips for making the most of the savings
Go during low season - Although peak season for many European destinations tends to be in July and August, the weather in Istanbul tends to be at its hottest around that time. Not only do airfares cost more (from the UK they are, on average, around £350) but the city is also crowded. Spring or autumn are good times to go to Istanbul, when temperatures are around 21-degrees Celsius (70 Fahrenheit) and you can get airfare for around £100.
Set up travel alerts for offers on flights and accommodation - and check for deals with Dental Departures or other websites. We currently have several hotel deals in Istanbul; our Customer Care Team can provide more information. You can also use sites like Skyscanner or Kayak to find the best deals.

Book your dentures treatment with Dental Departures. - you can compare prices at all the top clinics in Istanbul on our site and we will guarantee you the best available price.
Top Clinics in Istanbul for Dentures
How Much Can I Save in Istanbul?
The prices are considerably less than at home – with patients able to make savings of around 60-70% on dentures in Istanbul, as shown below:
| | | | | | | |
| --- | --- | --- | --- | --- | --- | --- |
| | UK £ | EUR € | US $ | CAN $ | AUS $ | NZ $ |
| Dentures cost - home | 1,200 | 1,300 | 1,600 | 2,100 | 2,000 | 2,200 |
| Dentures cost - Istanbul | 500 | 365 | 676 | 868 | 896 | 963 |
[Please note that these are estimated prices at the time of writing; check our listing pages to see latest prices.]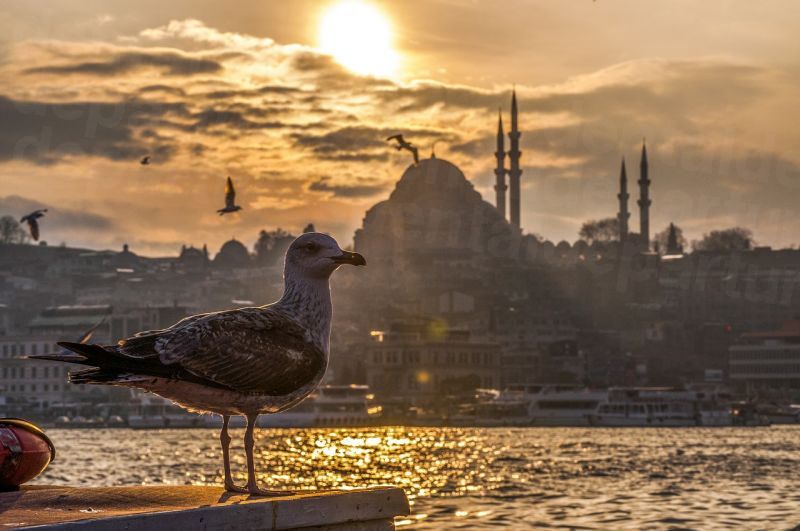 Why Consider Istanbul for Dentures?
Culture and history are just two of Istanbul's countless enticements – the influence of the three empires made the capital deeply ingrained in the fabric of the city. The massive dome of the Hagia Sophia mosque is widely considered a masterpiece of Byzantine architecture; the Ottoman style is ubiquitous throughout the city in grand buildings like the Sultan Ahmet Mosque (Blue Mosque); meanwhile, the Roman architecture includes the Column of Constantine the Great, erected in 330 AD.
The unique East meets West cultures, glorious views over the Bosphorus, Sea of Marmara and the Black Sea, Turkish baths (hammams), whirling dervish shows and shopping at the Grand Bazaar all create a magical and memorable experience if you visit as a dental tourist.
The standard of dental care is first-class for international patients in Turkey. The level of expertise in the private hospitals and clinics is on a par with the levels in Europe, and contemporary, state-of-the-art facilities exude competence.
Sources:
5 Things You Need to Know About Visiting Turkey Off-Season. Slow Travel Guide. Website accessed: 26 October 2020. https://slowtravelguide.com/turkey-off-season/
Skyscanner. Website accessed: 26 October 2020. http://www.skyscanner.com
Full Dentures, Partial Dentures, Denture Care—Learn More. Colgate. Website accessed: 26 October 2020. https://www.colgate.com/en-us/oral-health/cosmetic-dentistry/dentures/full-dentures-partial-dentures-denture-care-learn-more
Top 15 Things to Do in Istanbul. The Istanbul Insider. Website accessed: 26 October 2020. https://theistanbulinsider.com/top-15-things-to-do-in-istanbul/