However, there are a few ways you can maximize your options to find the cheapest possible dental implants price in Malaysia.
#1 - Using the internet for Research
Unless you are already an expert on the dental tourism scene or know someone that is, using the internet to source information is imperative. Whether you go online to find the most reliable dental implants review Kuala Lumpur clinics have to offer, or just search for more information on the location in general, you can arm yourself with knowledge before you make any decisions.
#2 - Understanding Medical Tourism in Malaysia
If you are from Europe, Australia, New Zealand or even America, you might not realize that there are some fantastic locations in SE-Asia for low-cost dental treatments. Malaysia is one of the cheapest you will find. If you want to know more about dental implant clinics in Malaysia , you need to get a form understanding of the dental tourism scene in Malaysia.
The prices on the dental tourism scene are approximately 65% cheaper than in the West and the best clinics offer international-style services that appeal to a wide cross-section of foreign patients. If you want to know more about low-cost dental tourism options in Malaysia, getting a fuller understanding of the market is essential.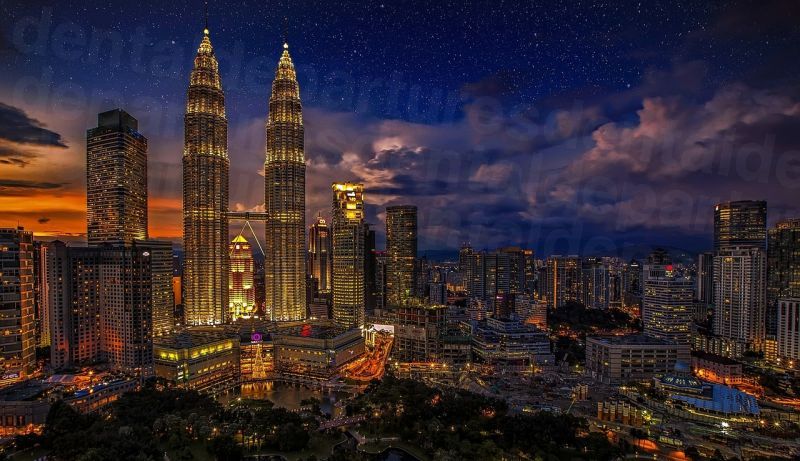 #3 - Using Dental Tourism Websites
One of the quickest fixes to cut through the nonsense and to find the cheapest dental implants clinics in Kuala Lumpur is to utilize the services and knowledge of dental tourism portal websites such as Dental Departures to get the most honest advice. At Dental Departures, we have read the best and worse dental implants review Kuala Lumpur has to offer to streamline your clinic options.
Because we know the local market and fully understand the dental tourism scene, we have sourced you a selection of top-notch clinics that have world-class services and treatments while offering the cheapest prices around. Here is a list of recommended clinics in KL for your dental implant needs:
Imperial Dental Specialist Centre
Procare Bangsar Dental Surgery
Proheal Dental Specialist Centre
#4 - Know the Pricing
Perhaps the most important tip when trying to secure the cheapest prices for dental implants cost Kuala Lumpur has to offer is to know the pricing structure in Malaysia. Here is an example of the prices for dental implants you can expect to pay in Kuala Lumpur: US $3,000 (CAN $3,657; UK £2,276; Euro €2,500; Aus $3,728; NZ $4,142), compared to the prices in the US $ 11,000 (CAN $14,393; UK £8,821; Euro €9,865; Aus $16,500; NZ $17,271).
Using the most reliable Dental Implants review Kuala Lumpur clinics can offer is a great way to secure a top-notch clinic, but if you want a real bargain, we suggest that you follow our tips to getting the cheapest prices online.