Planning to get a dental work in Los Algodones? Here are some tips on how to restore your teeth with All On Four. Los Algodones clinics can bring back your gorgeous smile and help you enjoy a fantastic vacation in this popular Mexican border town. Take note of these tips.
1. Find a reputable clinic in Los Algodones
The first thing to do is to find a reputable clinic in Los Algodones. To help you on this, checkout Dental Departures website for a list of quality-check clinics. Background checks such as on site visit, verification of dentists' qualifications, including review of online testimonials are carried out to help international patients find the best oral care provider in Los Algodones.
2. Look for a specialist in All on 4
Look for a dentist who specializes in All on 4. Top clinics like Sani Dental and Simply Denta l are comprised of well-trained and experienced dentists specializing in different fields such as Oral Surgery and Dental Implants. The Los Algodones dentists have the same qualifications like their counterparts in the US. They completed their education from well-known universities in Mexico and US. For example, the head dentist at Simply Dental is a member of the American Dental Association (ADA), which means that the clinic complies with globally accepted standards.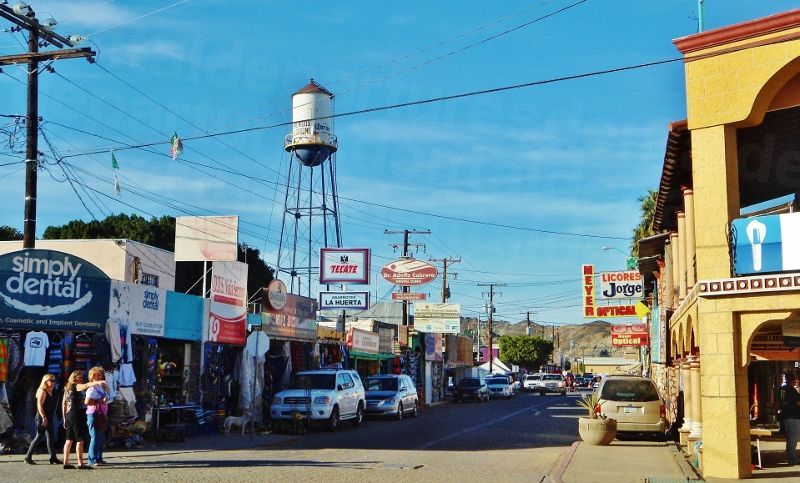 3. Check the facilities
Check the facilities and find out if they have the right equipment to carry out an advanced procedure like All on Four. Sani Dental has the latest dental technology such as CT Scan, digital panoramic x-rays, and computer-aided/computer-manufacturing (CAD/CAM) that delivers efficient service. Patients can relax in their comfortable waiting room that has an Internet access, phone, and TV.
4. Know if they offer dental tourism
Find out if the clinic offers dental tourism where they assist international patients with treatment and travel activities. Aside from the treatments, clinics offer free shuttle service, hotels discounts, and travel assistance. Sani Dental and Simply Dental offer dental tourism where they help patients experience a pleasant stay in Algodones.
5. Compare the price of treatment
If you look at the All On 4 Prices, Los Algodones is lower than the US, Canada and US. All on 4 in Los Algodones is approximately USD $8,500 (CAD $11,473; UK £6,637) compared to USD $26,000 (CAD $35,094; UK £20,301).
6. Choose a hotel near the clinic
Choose a comfortable place to stay in Los Algodones. Pick the one that is accessible to the clinic. Some clinics offer shuttle service to/from the clinic, which is convenient to tourists getting a dental work in Los Algodones. Find out from your dentist if they offer this service.
Restore your teeth with All On Four. Los Algodones clinics offer superb service at a lower price. Book an appointment with the help of Dental Departures. Contact our customer service by phone, email, or online.