Save up to 75% compared to prices at home with Dental Departures. Search, choose and book a quality-checked dentist at one of our fully-approved All-on-4® treatment concept clinics in Tijuana for first-rate, inexpensive dental treatment.
From annual check-ups to cavity fillings or root canal work, it is no surprise thousands of Americans cross the border every year seeking out affordable, professional, modern dental services.
Our quality-screened clinics specialize in a comprehensive range of dental solutions, ensuring a first-class experience—at unbeatable prices.
Why Choose Tijuana for Low-Cost Dental Care?
Tijuana is an extremely convenient destination for many patients from Southern California, Arizona and Canada and can be reached in a matter of hours by air or car. Crossing the border into Tijuana is a matter of a few hours for most Southern Californians; nonstop flights to San Diego put you within an hour of a Tijuana dental clinic.
Catering to international travelers' needs, quality, price and convenience play an integral role in our patients' choice. Dental prices in Tijuana are significantly lower compared to receiving identical care—with savings up to 70%!
Furthermore, you can save hundreds if not thousands of dollars on complex dental treatments such as the All-on-4® treatment concept, multiple implants or extensive mouth restoration.
All our dentists have been rigorously vetted, delivering the highest clinical quality in modern surroundings. Boasting stringent hygiene, English-speaking staff and the latest dental equipment, Dental Departures only works with the very best clinics in Tijuana.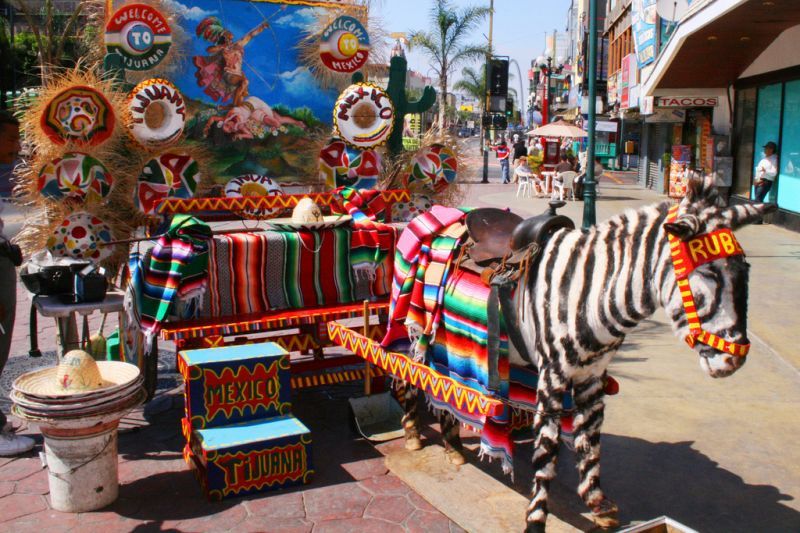 Will I Receive the Same Level of Care in Tijuana?
Top Dental Departures clinics such as Harmony Dental Studio, Dr. Dalia Dental Care and Tijuana Dental Center cater to an array of international patients each year. These clinics have skilled implantologists on staff who specialize in dental restorations.
They will go the extra mile to ensure both a satisfactory outcome and a first-class dental experience. Standards are as high if not higher than what you would expect at home.
Dental Departures only works in conjunction with the very best dental clinics in Tijuana that have been meticulously checked, providing superior quality dental treatment. Our selected facilities take extreme pride in the standard of their services.
What Is the Cost of Dental Care in Tijuana?
Save more than 60% on dental procedures in Tijuana compared to the US and Canada:
Why Choose Tijuana?
Tijuana is the ideal destination for many travelers, looking to combine a relaxing vacation with highly-affordable dental care. Over the past 20 years, dozens of quality dental clinics have established a solid reputation for providing excellent clinical results and patient satisfaction to cross-border dental travelers.
Despite the recent social and political unrest that has visited Mexico, each year some 9 million tourists from the US, Canada and around the world safely visit Tijuana and the Baja region for discounted shopping, sightseeing, beachcombing and energetic night life.
Dubbed the "most crossed border in the world," Tijuana is a melting pot of diverse cultures, a wide choice of dining options and an emerging craft beer and art scene.
Head to one of its many bustling bars for a drink, stroll around its galleries around La Revolución or savour its lauded river-side restaurants around Zona Río. The rough and ready. Plaza Fiesta is another place of interest, brimming with bars and a cosmopolitan vibe.
Staying in Tijuana
A wide variety of hotels in Tijuana await travelers, with styles and accommodation to suit all manner of budgets such as inexpensive hostels, inns, condominiums and specialty lodging. Dental treatment like this requires a few days' recovery; be sure to book a hotel nearby so that you may relax and recuperate in comfort, with short follow-up hops to your dentist if need be.
How Do I Book?
Dental Departures guarantees you the lowest prices with every clinic in Tijuana. See below for ways to get in touch, book online or call our toll-free number to book an appointment with one of our fully-approved dentists in Tijuana.
Sources:
All-on-4® treatment concept. Nobel Biocare. Website accessed: 22 April 2021. https://www.nobelbiocare.com/en-no/all-on-4-treatment-concept
Tijuana. Lonely Planet. Website accessed: 22 April 2021. https://www.lonelyplanet.com/mexico/baja-california/tijuana