With prices for all manner of dental implant treatments being at an all-time low, now is the time to take advantage of that short trip over the border to Tijuana to save thousands of dollars on this popular full-arch restoration treatment.
Dental Tourism in Tijuana
Most people infamously know Tijuana as a party capital over the Mexican border for bachelor parties and groups of guys looking for a memorable experience. Times have changed greatly, and now Tijuana is attracting Americans for more wholesome reasons.
When it comes to dental implants and an affordable All on Six cost, Tijuana is now one of the cheapest places in the world with prices that are 68% cheaper than over the border in America, or Canada and Europe for that matter.
Mexican dental clinics for All on Six treatments are gaining a fantastic reputation for affordability and quality, so if you are currently living in Southern California and really need a viable option for your dental treatments, a trip over the border to Tijuana can be more than getting drunk with your friends.
The biggest stumbling block for some Americans is understanding that the Mexican dental tourism scene offers the same quality you would expect to find back home in the States, which is understandable.
However, dental clinics in Tijuana for All on Six treatments are now leading the way for tremendous value-for-money.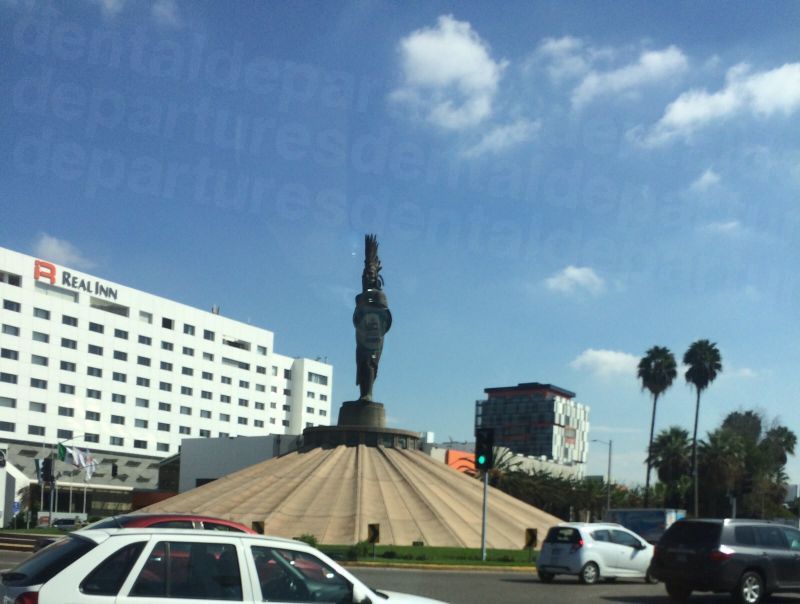 Securing a Clinic You Can Trust in Tijuana
Finding the lowest on Six cost Tijuana clinics offer is one thing, but finding a clinic that merges world-class standards and low-prices is another entirely different beast. We would strongly suggest that you take heed of our advice at Dental Departures to find a clinic that operates to the highest standards you would expect to find back over the border in California.
If you are looking for a clinic that merges quality with the cheapest All on Six implant price Tijuana clinics have to offer, here are a handful of reliable and respected dental establishments in Tijuana offering a range of implant-based restoration treatments:
Cost of Dental Implants in Mexico
Now we have found some clinics that operate to the highest levels and have come to understand that the prices for implants are so cheap in Mexico, it's time to get some reliable prices so we can make some well-informed decisions.
Here is an example of All on Six implant in Tijuana prices compared to the prices in America and the West:
Mexico: US $ 10,000 (CAN $12,696; UK £7,688; Euro €8,722; Aus $12,788; NZ $13,645)
Compared to the prices in the US $26,000 (CAN $33,431; UK £19,382; Euro €23,130; Aus $33,910; NZ $34,841).
The Bottom Line
As you can see, you can find some amazing bargains in Mexico for an All on Six cost. Tijuana clinics that appeal to American patients offer thousands of dollars in savings and are making the journey over the Mexican border a must!
Reach out to our Customer Care Team here for more information or to book your appointment.
Sources:
Kurbonali, Manuchehr. All On 6 Dental Implants. Medium. 7 June 2017. https://medium.com/@manuchehr/all-on-6-dental-implants-5a4375fa651e
Wong, N. All-on-"X": Final Fixed Prosthetic Options for Full Arch Implant Cases. 9 November 2017. https://www.oralhealthgroup.com/features/all-on-x-final-fixed-prosthetic-options-for-full-arch-implant-cases/