Are you happy with the smile that greets you when you look in the mirror? Or perhaps you never smile in the mirror for fear of what you will see. Perhaps your teeth are decayed past the point of no return, or perhaps they are falling out entirely, and perhaps they have already fallen out. You are not alone, and like many others perhaps you are put off by dentures, or complicated procedures to restore your smile. But did you know that you can rejuvenate your smile, and in so doing your self-esteem with just one visit to the dentist?
Since its inception in 1998, hundreds of thousands of people have have enjoyed the benefits of the All-on-four procedure. It is a minimally invasive and time efficient process that is not only quick and easy, but it is also very affordable, especially when you enjoy the huge savings that can be made in Vietnam. An all-on-four minimizes stress and time by employing only four implants in each jaw, which are used to anchor all of the teeth. The anterior implants are straight, while the posterior implants are inserted at an angle. This maximises contact with the bone, making the bond much stronger, which removes the need for a bone graft and eliminates the need for return visits. After the first visit you can walk away with a full-arch prosthesis, giving you a beautiful smile, and an immediate boost to your self-esteem.
How do I choose the right dentists in Vietnam?
It may seem bewildering at first when it comes to choosing the right dentist, especially when it comes to a far away place that you've never been. Don't worry, Dental Departures take all of the guess work out of the process using their comprehensive validation procedure. This process evaluates the overall experience of clinics' customers, the quality of materials used, cleanliness and standards of hygiene, and the quality of dental equipment. They have identified the top five dentists in Vietnam as: Rose Dental Clinic, Serenity International Dental Clinic, Elite Dental Vietnam and Dr. Hung & Associates Dental Center.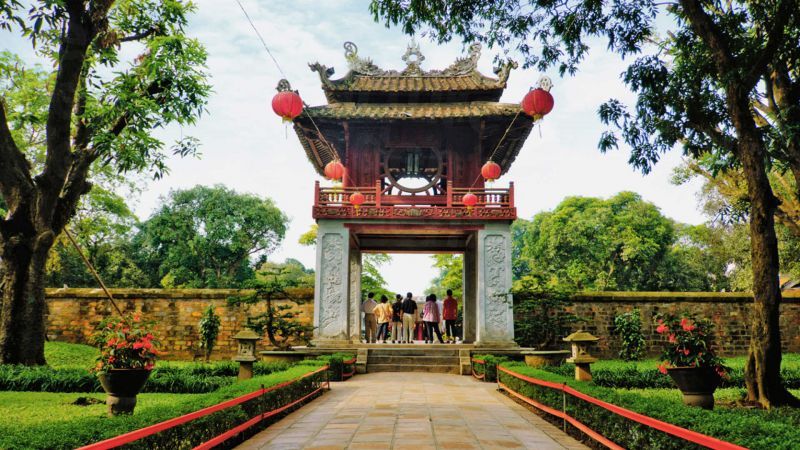 How much can I save?
All this is very reassuring, but how much should you expect to pay for a All-on-four? In America you can expect to the cost of an All-on-four to be a prohibitive US$26,000. However, the cost in Vietnam becomes a lot more affordable, with an average saving of US$18,000! Savings such as this mean that you need no longer suffer with the current state of your teeth, and restoring that award winning smile you've been missing is just a few clicks away.
So why not let Dental Departures help you reverse your appearances in the mirror from one of dread, to something you look forward to. Why not let the face that greets you smile back at you with a smile that exudes warmth and confidence, rather than an a frown that hides what lies beneath.