Thinking About going to Kuala Lumpur for dental work? Read this first! Getting dental care abroad is a big decision, and we want to make sure that you are as informed as possible. In this article we will give you all the tips you need to make your trip comfortable and easy. We will discuss how much you can save, and where you can find the best Kuala Lumpur dental clinic!
Where is Kuala Lumpur?
Kuala Lumpur is the capital city of the country, Malaysia. It is the largest city in the country, housing a population of roughly 1.6 million people. It is a very popular destination for tourists, bringing in over 15 million foreign visitors each year. It is a warm country, with the temperature remaining fairly constant throughout the year between 23-33°C. The major tourist attractions in Kuala Lumpur include the Petronas Twin Towers, the Bukit Bintang shopping district, Kuala Lumpur Tower, and the National Palace. But tourists are coming in for more reasons than simply taking in the sights. Kuala Lumpur is also home to many top-notch, affordable dental clinics.
How much can I save?
On average, you should expect to pay about 70% less in Malaysia, than you would in western countries. That means that for something like a full arch restoration with 4 implants, which costs over $26,000 in the USA, you are looking at an average price of just $7,258 in Malaysia. That's almost $20,000 in savings! With money like that, you can afford to pay for your round trip flights, your accommodation, your food and entertainment, and still have a ton left over to bring back home with you.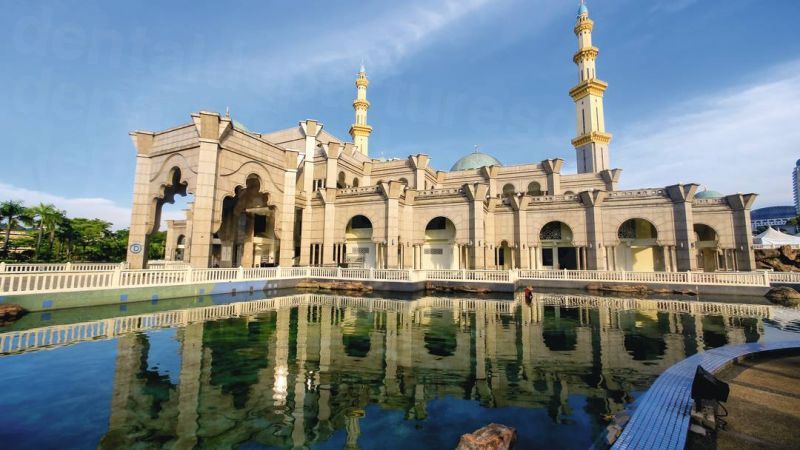 What are the top dental clinics?
If you are heading to Kuala Lumpur for treatment, check out the following the clinics:
-Imperial Dental Specialist Centre
Since it was established in 2013, Imperial Dental is making a name for themselves. Formerly known as the Beverly Wilshire Dental Specialist Centre, they are known as a "one-stop shop" for beauty and dental care. They offer a wide range of procedures from simple fillings or crowns, to dental implants and mouth reconstructions. They are led by a team of highly skilled and fully qualified dentists and staff.
- DentalPro Dental Specialist Centre
Conveniently located in near the KLIA on the outskirts of Kuala Lumpur, DentalPro offers its patients a chance to receive treatment in their state of the art facilities, with their highly trained professional staff. Specializing in restorative and aesthetic dentistry, they will work with you to determine which treatment you require. They offer a vast array of services, for prices that are substantially lower than what you would see at home. In addition, tourists get access to free transportation from their hotel to the clinic, making the visit as seamless and easy as possible.
- Chai Dental – Kuala Lumpur
Chai Dental has been offering patients reliable and high quality service in Kuala Lumpur for almost 40 years. Despite their age, they utilize only the most modern medical technologies and advancements, and they maintain pristine facilities. They offer many different services and can cater to all of your dental needs. In addition, their dental team was trained and certified abroad, so that you can rest assured that you will be in good hands.
How can I schedule an appointment?
If you need help scheduling an appointment at a Kuala Lumpur dental clinic, take a moment to speak with one of our customer service representatives. They are available to help 24 hours a day. We look forward to hearing from you!