Dental Departures is a hub for dental tourism alternatives that gives you the chance to find affordable dental treatments in many parts of the world. USA citizens have a tough time finding cheap and affordable dental treatments, which makes places such as Bogota in Columbia, a great alternative. Using the Dental Departures website to find the best dental crowns Bogota has to offer could literally save you untold amounts of Dollars.
Why Bogota is a Dental Treatment Alternative?
Seem a bit strange to travel all the way to Bogota in Columbia just to get dental treatments. Doesn't it? Did you know that on average, the dental prices in Bogota are approximately 60% cheaper than in America and Canada? Not only are they cheaper, but also have exactly the same technology, procedures and first-rate specialists. It is basically the same service but with vastly cheaper prices. Using DD to find the best dental crowns Bogota has to offer is a very smart and common-sense way to get dental treatments.
As Bogota is also an interesting city with high temperatures all year-round, many Americans, Canadians and Europeans are visiting Bogota for a dental tourism holiday, taking advantage of the affordable treatments, exploring the city and basking in the sun, all while making massive savings. It really is a great option.
Beast Dental Clinics in Bogota
We are fortunate to live in the age of the internet where all the info we need about anything we desire is at our fingertips. On the Dental Departures website, we have listed the best choice of clinics for the best dental crowns Bogota has to offer. These clinics are not just ranked highly on the website, but also have customer-reviews that will give you the complete lowdown from former patients.
These highly-recommended clinics have the latest innovative treatments and world-class dental specialists that are as good as anyone your will find back home in the USA. If you are looking for the top-2 dental clinics in Bogota, the Dentica by Cristina Suaza and Centro Odontologico Pinares clinics are at the top of the list. Other notable clinics that rank high by former clientele include the Natural Design , Julio Oliver Gonzalez and Oralimagen clinics.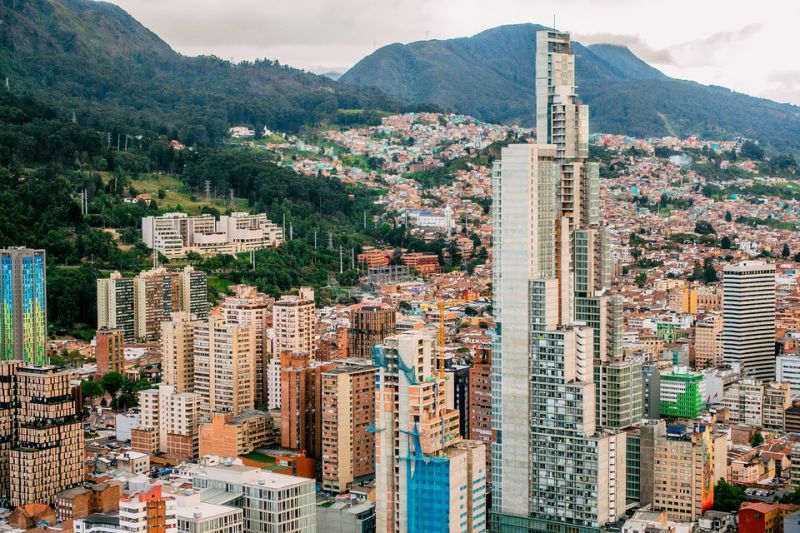 Dental Crowns Price list in Bogota
When you are searching the internet to find the cheapest dental crowns price list, Bogota has some amazingly competitive rates. Dental crown prices on average in Columbia are a massive 68% less than in America and Canada. The price for crowns in Bogota is US $376 (CAN $488; UK £290; Euro €329; Aus $495; NZ $516), compared to the prices in the US $1,164 (CAN $1,483; UK £863; Euro €1,026; Aus $1,505; NZ $1,545).
When you need to find the cheapest clinics for the best dental crowns, Bogota , Columbia, the Dental Departures website offers the most affordable alternatives. Many Americans, Canadians and Europeans are making that journey to Central and South America for their dental treatments, because with price differences such as 68%, it just makes too much sense.