Mexico is usually visited by Americans for dental care because of its proximity to the U.S. and affordability of treatments. Whether you're planning a day trip or a few days of vacation in Mexico, it's important to prepare for your dental holiday to save time, energy, and money. Knowing about the clinic, their services, and the list of things that you need to prepare will give you a stress-free vacation. For example, if you're a medical/dental tourist, you can easily use the Medical Lane. Mexico tourism authorities offer special pass for medical/dental tourists to access the Mexico Medical Lanes so you can avoid the lines at the Border crossings. Dental clinics in Mexico will provide you with a Tijuana Medical Lane or Mexicali Medical Lane pass that you will present to the border officials. Keep reading to read more tips on to enjoy a convenient and comfortable treatment in Mexico.
1. Find a clinic and book an appointment
First, find a clinic in Mexico that is reliable and book ahead of time. Don't just drive to Mexico and walk-in to the clinic without knowing about their background. Dental Departures can help you in finding a dental clinic in Tijuana or a dental clinic in Mexicali. We have a list of quality-checked clinics in Mexico that are screened in terms of their facilities, qualifications of the dentists, quality of treatments, and even their professional memberships. Browse the clinic photos, read dentists' profiles, and look at the patients reviews.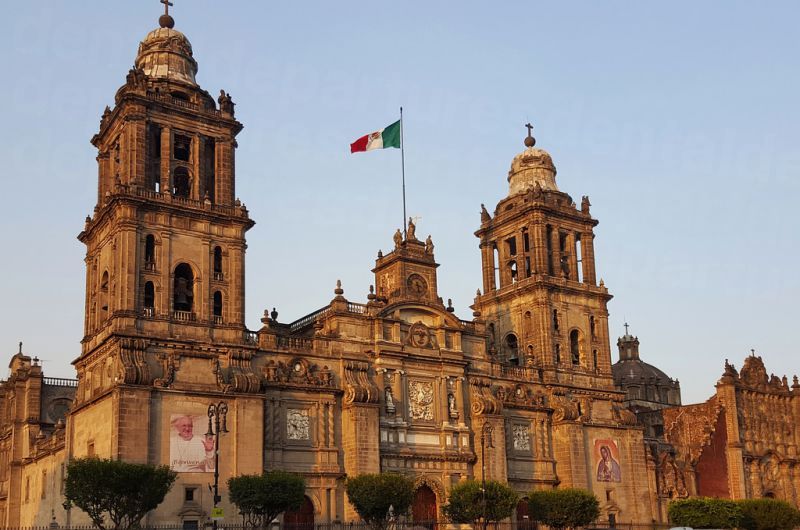 The dental clinics in Mexico offer an array of services ranging from General Dentistry to specialized procedures such as Root Canal Treatment, Orthodontics, Gum Treatment, Full Mouth Restoration, and Cosmetic Dentistry. The facilities are equipped with state-of-the-art technology that improves patients' oral health.
2. Know the dentist's specialization
Know the dentists' area of specialization. For example, consult a specialist in Endodontics (Root Canal Treatment) if you need to restore your decayed teeth. The dental clinics in Mexico are staffed with specialists in Restorative Dentistry, Oral Surgery, Orthodontics, Children's Dentistry, and other fields who are skilled in improving your oral health.
3. Check the prices of treatment in Mexico
Check the prices of dental services in Mexico and you'll discover that the cost of treatment is lower compared to the U.S. To give you an idea, Root Canal Treatment with a standard crown in Mexico is approximately USD $580 (CAD $783). In the U.S it's USD $2,200 (CAD $2,969). That's a big discount on your dental expenses!
4. Prepare your dental records
Prepare your dental records that will be used by the dentist during your consultation. If you have a copy of your dental x-rays, bring them with you.
5. Feel free to talk to the dentist
Feel free to talk to the dentist in Mexico about your concerns. Ask about the details of the treatment, cost, and other information. Don't forget to request for a special pass for the Medical Lane. Mexico dental clinics will ensure that you'll experience dental trip. Get in touch with our Customer Service to book an appointment with the dental clinic in Mexico.