Whether you're planning a dental day trip to Mexico or wanting to spend a few days in the country in between appointments, it's important to prepare for your dental trip; this will save you time, energy, and money.
And one thing that can make or break a stress-free trip is your experience at the US-Mexico border crossing.
Getting Across the US-Mexico Border
Every day, tens of thousands of people cross through ports of entry like San Ysidro, Laredo, San Luis, El Paso and Nogales for numerous reasons, be it for work, the transporting of goods, education or just a vacation.
As a medical or dental tourist, the good news is that crossing the normally busy border is made much easier thanks to dedicated Medical Lanes.
Mexico tourism authorities offer special passes for medical/dental tourists to access these Medical Lanes so you can bypass the queues.
Dental clinics in Mexico can provide you with a Tijuana Medical Lane or Mexicali Medical Lane pass that you can present to the border officials when crossing.
Keep reading to find out some more handy tips to make your dental tourism experience as convenient and comfortable as possible.
1. Find a Trusted Clinic and Book Your Appointment with Dental Departures
First, find a clinic in Mexico that is reliable and book ahead of time. It's never advisable to just drive to Mexico and walk-in to the clinic without knowing about their background.
Dental Departures can help you find a dental clinic in Tijuana or a dental clinic in Mexicali. We have a list of quality-checked clinics in Mexico that are screened in terms of their facilities, qualifications of the dentists, quality of treatments, and even their professional memberships.
It's completely free to browse our clinic photos, read dentists' profiles, and look at past patient reviews.
Our partner dental clinics in Mexico offer an array of services ranging from general dentistry to specialized procedures such as root canal treatment, orthodontics, gum treatment, full mouth restorations, and cosmetic dentistry, such as veneers.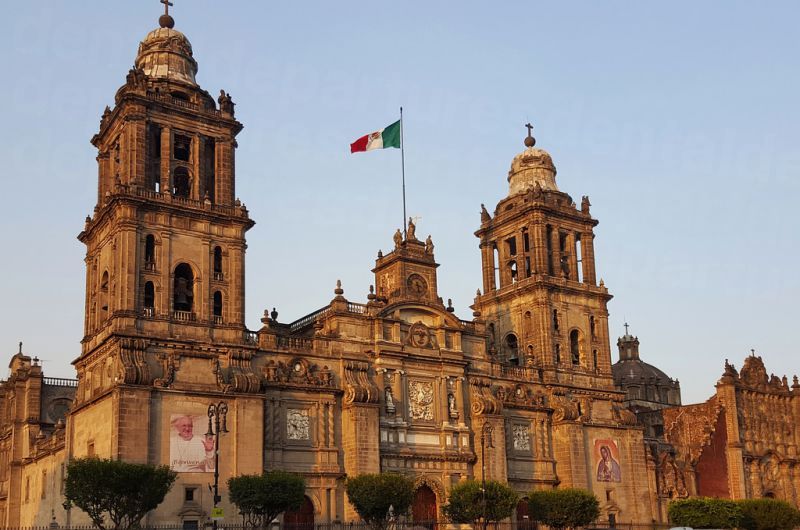 2. Know Your Dentist's Specialization
It's important to know your dentists' area(s) of specialization and see if they match up with your required treatment. For example, consult a specialist in endodontics (root canal treatment) if you need to restore your decayed teeth. For a full mouth restoration, you'll obviously want to book in with an experienced implantologist.
Our partner dental clinics in Mexico are staffed with specialists in restorative dentistry, oral surgery, orthodontics, children's dentistry, and other fields. All of this information can be found on our site before you book.
3. Check the Prices of Treatment in Mexico
Check the prices of dental services in Mexico and you'll discover that the cost of treatment is lower compared to the US.
To give you an idea, root canal treatment with a standard crown in Mexico is approximately USD $580 (CAD $783); in the US, you can expect to pay around USD $2,200 (CAD $2,969). That's a big discount on your dental expenses!
Unlike most clinic websites, our site publishes price lists to maximize transparency. Our Customer Care Team is also on standby to give you a free, personalized quote.
4. Prepare Your Dental Records
Prepare your dental records that will be used by the dentist during your consultation. If you have a copy of your dental x-rays, bring them with you.
In terms of getting that all-important Medical Lane Pass, once you have booked at one of our clinics, our Customer Care Team can arrange for your pass to be sent to you before you travel.
5. Feel Free to Talk to the Dentist
After you have booked your appointment through our site, Dental Departures can put you in touch with your dentist, meaning you are free to discuss any of your concerns before you go.
Ask about the details of the treatment, cost, and other information. And if you're not happy with anything? You can always cancel your appointment, for free, up to 24 hours before your appointment.
Getting Started
Get in touch with our Customer Care Team today to book an appointment with your chosen dental clinic in Mexico. Don't forget to ask about that Medal Lane Pass; our representatives will be happy to answer any questions you may have about getting in and out of Mexico.
Sources:
Here's how much traffic crosses the U.S.-Mexico border. The Orange County Register. 5 April 2019. https://www.ocregister.com/2019/04/05/heres-how-much-traffic-crosses-the-u-s-mexico-border/
How to Get a Medical Pass to Expedite Border Crossing. Border Mexican Insurance Services. Website accessed: 15 February 2021. https://www.mexborder.com/How-to-Get-a-Medical-Pass-to-Expedite-Border-Crossing.aspx
Medical Tourists Can Speed Through U.S.-Mexico Border Crossing. KNAU. Website accessed: 15 February 2021. https://www.knau.org/post/medical-tourists-can-speed-through-us-mexico-border-crossing
Dental Health and Root Canals. WebMD. 17 March 2019. https://www.webmd.com/oral-health/guide/dental-root-canals