With Dental Departures, you can save upwards of 55% on dental treatment in Puerto Vallarta. Book online or check out one of highly reputable dentists in Puerto Vallarta for the best prices available.
It is no surprise many international travelers from the United States, Canada and beyond visit Puerto Vallarta for-low cost, affordable dental treatment. This is thanks to its close proximity, stunning location and highly professional dentists that make Puerto Vallarta so enticing.
Why Book Teeth Cleaning Treatment in Puerto Vallarta?
Patients can take advantage of the extensive 40-kilometre coastline filled with beautiful beaches and majestic rivers. Catering to the modern dental tourism traveler, patients will find a wide variety of impressive fully-equipped clinics. Together with cutting edge techniques and well-informed specialists, all our clinics have been tried and tested before you book.
This ensures peace of mind with no compromise on the quality of treatment. Furthermore, if further treatments are necessary, patients from neighboring North America or Canada are also within easy travel access.
Dental patients searching for teeth cleaning here will discover a sophisticated historical and resort community consistently delivering affordable, high-quality dental care.
How Is Teeth Cleaning Performed?
Removing tartar can be tricky. Yet several options are available including regular, deep and laser cleaning. Your dentist will discuss the options with you at one of our dedicated clinics.
What Is the Quality of Care in Puerto Vallarta?
All our clinics at Dental Departures have been rigorously approved beforehand. From medical memberships to stringent hygiene, we work with numerous dental clinics offering the latest diagnostic technology and orthodontic solutions. Some of our highly rated venues include Odontoklinik , PV Smile and Smile Vallarta ,
How Do Teeth Cleaning Prices Compare to Home?
Expect to save around 70% with Dental Departures in contrast to the US or Canada. Let us find and book the right dentist for you.
Teeth cleaning price United States: $668
Teeth cleaning price Canada: CAD 858
Average Teeth cleaning price Puerto Vallarta: $174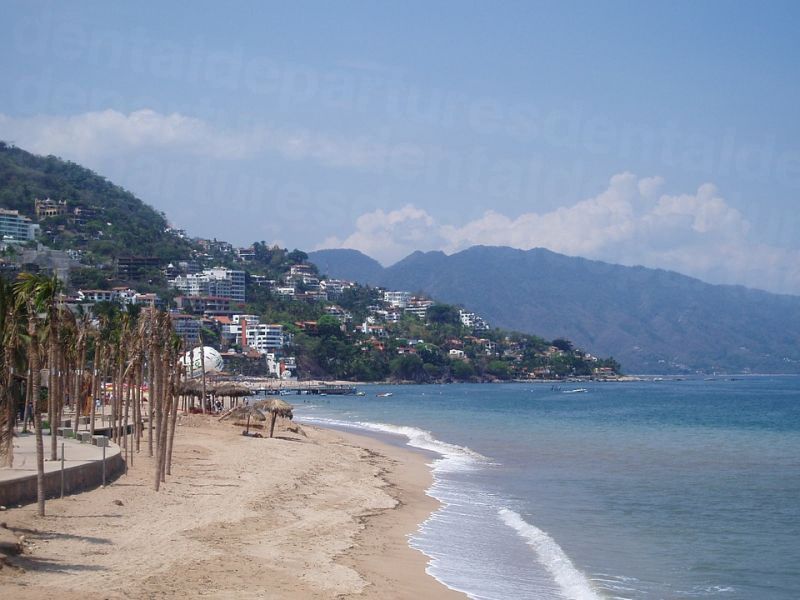 Why Choose Puerto Vallarta?
Puerto Vallarta has an enviable location bordering the Pacific Ocean and sparkling Bahia de Banderas (Bay of Flags). Considered to be one of the most popular Mexican resorts, thousands of North Americans have already combined dental treatment with a relaxing holiday or recuperation from treatment. Meanwhile, Puerto Vallarta's international airport is only a few hours away from millions of American and Canadian patients.
Brimming with traditional character, its natural surroundings and coastline are a haven for dental tourism travelers. A vibrant culture scene, quaint markets and a burgeoning art scene make Puerto Vallarta a fabulous tourist destination. A wealth of food, music, film and wine festivals are held each year. Throngs of restaurants, bars and music venues line the streets with a plethora of department stores and boutiques.
Water sports enthusiasts can experience scuba diving, parasailing and water skiing. Take a ride on horseback, discover the iconic Sierra Madre Mountains or take a stroll along the many boardwalks along Puerto Vallarta's famed Malecon.
Where to Stay in Puerto Vallarta
Accommodation in Puerto Vallarta is varied with a range of beachfront condos, luxury hotels and guest houses to suit all budgets. A popular location for travelers is the Old Town, while some of our clinics can provide patients with complimentary lodging.
How Do I Arrange Teeth Cleaning in Puerto Vallarta?
You have several excellent options for booking your appointment with Dental Departures. Visit us online, send a message via our live chat or email us. We are here to assist and take care of your dental care requirements.
Find the ideal dentist in Puerto Vallarta at the
thanks to our extensive services. Browse our clinic images, trusted reviews and get your free quote today.