Kuala Lumpur is a popular destination in Malaysia. Dental clinics here offer smile makeovers like veneers. Prices in Kuala Lumpur dental clinics cost a fraction of the price you'd pay at home. Sounds interesting? Keep reading to know where you get veneers in KL.
Dental clinics in Kuala Lumpur offer dental tourism, which means that they assist patients from overseas with treatment and travel needs. The following clinics offer veneers and other restorations.
Dentalpro Dental Specialist Centre specializes in Restorative and Aesthetic Dentistry. It also offers Orthodontics and Oral Surgery. The specialists completed their studies in Malaysia, Hong Kong, and the UK. They use modern equipment such as digital x-rays, ultrasonic scalers, lasers, and autoclaving. The clinic complies with European standards of sterilization and infection control.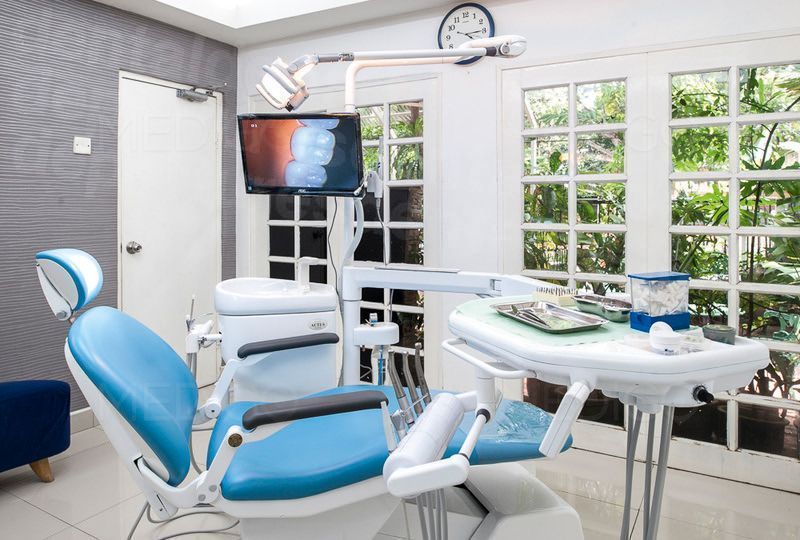 Proheal Dental Specialist Centre focuses on preserving the tooth structure by providing minimally invasive treatments like veneers. Specialists in Dental Implants, Prosthodontics, and Aesthetic Dentistry are skilled in restoring patients' teeth. The specialists are graduates of University of Warwick UK, University of London, and other top institutions in the UK. They are certified by the Royal College of Surgeons of England, FDI World Dental Federation. The clinic uses hi-tech equipment like 3D Cone Beam Computer-tomography, Endodontic system (for root canal), and autoclave device. It complies with the strictest sterilization and infection control process.
Chai Dental - Kuala Lumpur has a team of internationally trained dentists that uses the latest technology in dentistry in creating beautiful teeth. The dentists specialize in Oral Surgery, Orthodontics, and other procedures. They are certified by the International Congress of Oral Implantologists (ICOI) and the Royal College of Surgeons UK. The clinic is equipped with cutting-edge technology such as Cone Beam Computed-Tomography and Computer-aided design/computer-aided manufacturing (CAD/CAM) that process accurate results.
Procare Bangsar Dental Surgery is formerly known as Chung Dental and Orthodontics. It offers Oral Surgery, Orthodontics, and Restorative Treatments. The specialists are accredited by the Royal College of Surgeons UK.
Queck Dental Surgery offers General Dentistry and specialized treatment. Advanced treatments are used in restoring patients' teeth.
You'll notice that most of the clinics in Kuala Lumpur uses CAD/CAM technology that produces well-fitted veneers and other restorations. This technology also reduces treatment time allowing international patients to enjoy the attractions in KL. The clinics also uses veneers made of high quality materials to improve your smiles. A consultation with the dentist in KL will determine the right material for your veneers. They well prepare a plan and consider your budget. Prices of veneers in Kuala Lumpur are much lower than in Australia, New Zealand, and UK. The approximate price of veneers in Kuala Lumpur is around AUD $148 (NZD $159; UK £87). Compared to Australia, its AUD $331 (NZD $356; UK £195). That's a big slash on your dental expenses!
Shape up your teeth with veneers. Prices in Kuala Lumpur dental clinics is indeed lower that your home country. Let Dental Departures find you a clinic that offers veneers in Kuala Lumpur. Contact our Customer Service Team to book an appointment.