What is the one thing that most people know about Cancun? It is one of the most visited cities because of the beautiful Caribbean Sea and vibrant tourist vistas that it offers. However, when it comes to dental tourism, international patients get their affordable veneers prices in Cancun because what better way to spend your days recovering and relaxing surrounded by beautiful beaches and exotic shops.
Why choose to go to Cancun?
Aside from the fact that there are so many popular spots to visit in Cancun, the city is also home to highly certified dentists, some of whom are trained abroad. The material used in making the veneers in Cancun is of the same quality and brands used in most Western countries. The dental facilities in the area are also worth visiting because they are up-to-date with the latest technology available in dentistry. Lower overhead expenses are the reason why the prices of dental services and treatments in Cancun are one of the lowest in Mexico.
What are dental veneers and how are they done?
Cosmetic dentistry is becoming popular more than ever because of how much it enhances the look of each tooth. Compared to other dental procedures, it is also one of the most inexpensive dental solutions because it can be attached in multiple rows. It also has minimal downtime and the results are instantaneous.
Dental veneers are not complicated and do not require any form of surgery. Initially, a consultation will be made with the dentist to assess the condition of the teeth. The dentists will then prepare the teeth for impressions; a local anaesthetic might be applied to numb the area. The impressions are then sent to the lab. Lastly, the newly-made veneers will then be fitted to the teeth and checked for snugness or whether they need any type of adjustment.
Price check for dental veneers in Cancun
At Dental Departures, we make sure that international patients get their money's worth and that they paying the lowest rates possible compared to other sources out there. The price table below shows the average price of dental veneers in Cancun, Mexico.
PROCEDURE

US$

CAN$

AUD$

COMPARISON

COMPOSITE VENEER

$1,245.00

$1,390.00

$ 1,401.00

INTERNATIONAL

$ 300.00

$ 372.00

$ 376.00

CANCUN

24.10%

26.70%

26.80%

% PATIENTS PAY

ZIRCONIA VENEER

$2,500.00

$3,098.00

$3,131.00

INTERNATIONAL

$450.00

$558.00

$563.00

CANCUN

18.00%

18.00%

17.90%

% PATIENTS PAY
Here are some of our recommended dental clinics in Mexico that offer good value and the best quality:
1. Sunset Dental Cancun is a very modern clinic that is equipped with the latest technology in providing dental solutions to both local and international patients. They make use of 3D/CT scanning in order to accurately diagnose dental issues and create tailor-made treatments.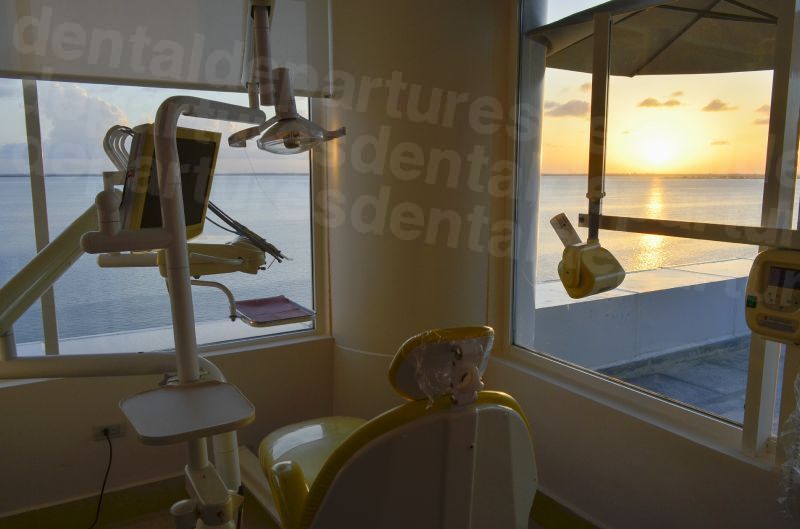 2. Cancun Dental Specialists has been a favorite dental facility of international patients because of the quality of work as well as the affordable dental services that are accessible to anyone who needs them.
3. Aside from offering comprehensive dental solutions, Ocean Dental is also offering patients free services like quotes, free cleaning and examinations. Their major procedures also come with free teeth whitening.
4. Dentic is home to Dr. Juan Carlos Nava Gallardo and Dr. Naxhiely Sanchez Castillejos. Both had extensive training at home and abroad. They offer a range of dental services addressing issues that range from simple to complex.
5. Cancun Dental Design uses only the best technology for your dental solutions. The clinic has their own on-site laboratory that enables them to perform efficiently and a lot faster.
So, if you want the latest technology and affordable veneers prices in Cancun , book your appointment at one of these clinics.