Did you know that the top dental clinics in Vietnam for all on 4 and all on 6 are considered among the best oral health care providers in Asia? Spend a holiday in Vietnam after having the procedure and discover its varied tourist destinations. Shape up your smile at a very affordable cost!
To demonstrate the huge difference between Vietnam and other countries, our staff at Dental Departures have released this list with average procedure costs in Vietnam.
PROCEDURE

US$

NZD$

AUD$

COMPARISON

ALL ON 4

$25,000.00

$ 35,500.00

$ 32,000.00

INTERNATIONAL

$ 8,000.00

$ 11,062.00

$ 10,212.00

VIETNAM

32.00%

31.10%

31.90%

% PATIENTS PAY

ALL ON 6

$28,000.00

$ 38,706.00

$ 36,000.00

INTERNATIONAL

$ 8,972.00

$ 12,403.00

$ 11,453.00

VIETNAM

32.10%

32.00%

31.80%

% PATIENTS PAY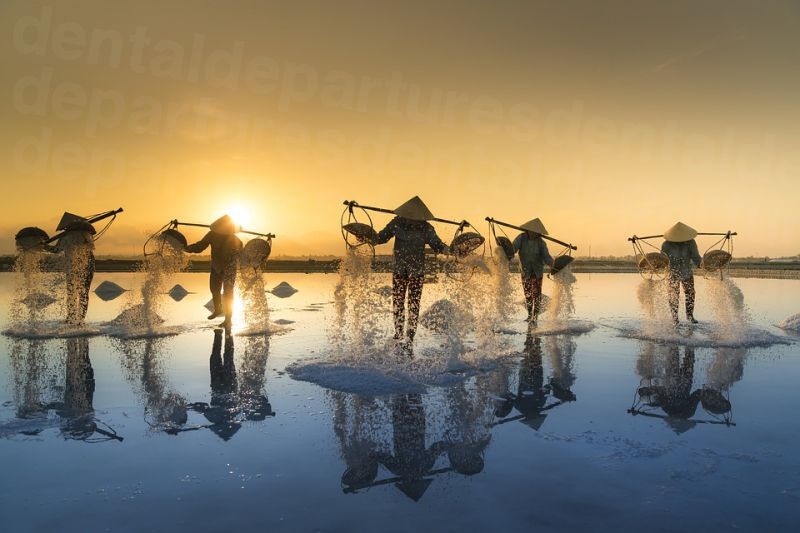 Patients should check the recommended facilities that Dental Departures have compiled to ensure they can get treatments at the best clinics available. Among the top clinics are:
All-on-4 and all-on-6 are both implants. All-on-4 is a dental implant technique specific to people missing some teeth and who want to avoid dentures. Sometimes they call it "All Over Four." All-on-6 is a teeth replacement system that refers to 'all' the teeth in either the upper or lower jaw being replaced with a bridge supported by 'six' dental implants. Preventing further health issues associated with missing teeth – these dental implants restore your mouth to a more natural state and they may help fend off periodontal disease.
Benefits a patient can get from these treatments are:
Getting immediate results – after the treatment, patients can experience a dramatic improvement in overall comfort, chewing ability and teeth stability right away.

Improved appearance – these procedures avoids further deterioration of the facial structure due to missing teeth.

Getting a long-lasting smile – the treatments create a permanent set of teeth with non-removable implants.

Enhancing the overall quality of life – have greater confidence and comfort smiling or speaking.

Care your teeth easily – with daily brushing and frequent visits to the dentist, the teeth will remain healthy and clean.
Vietnam has reputable dental clinics equipped with modern technology and highly-trained dentists as part of being one of the top dental tourism destinations – not only in Asia, but in the entire world. Now that you know some of the basic benefits of both all-on-4 and all-on-6 implants, you can now choose which among the top dental clinics in Vietnam for all on 4 and all on 6 best suits you. Check out our top Vietnam dental clinics - your new smile is just a day away, get it now!