Are you one of the many looking for cheap all on four dental work. Tijuana has exactly what you've been searching for!
Tijuana is a city that is bordered directly on Mexico and southern California. The landmarks that help keep Tijuana relevant include its neoclassical Jai Alasi Fronton palace and modern cultural complex in the Zona Rio district. Tijuana's neighboring city, Rosarito, offers its visitors sandy beaches as well as its active nightlife scene. Tijuana busy main street, Avendia Revolucion, is decked with souvenir shops lively bars and dental clinics.
Dental Departures is proud to give you an inside look at some of the top all on four dental clinics in Tijuana.

With over 30 years experience and continuing Educational Programs designed to refine and improve, Dr. Dalia understands the benefits of promoting proper oral health. This is why she provides affordable, quality dental care in a relaxing environment. Committed to providing the highest standards of quality care for patients and technologies to easily and painlessly improve your smile in a comfortable setting. Her friendly staff will make your dental experience as relaxing and pain free as possible.
The prices for Dr. Dalia's all on four procedure is as follows: USD 9,950 | EUR 8,536 | GBP 7,636 | CAD 12,432 | AUD 12,542 | NZD 13,388
The price for all-on-fours in western countries is approximately USD 26,000 (CAD $34,400; UK $21,000; EUR €23,500; AUS 34,500; NZ $34,400)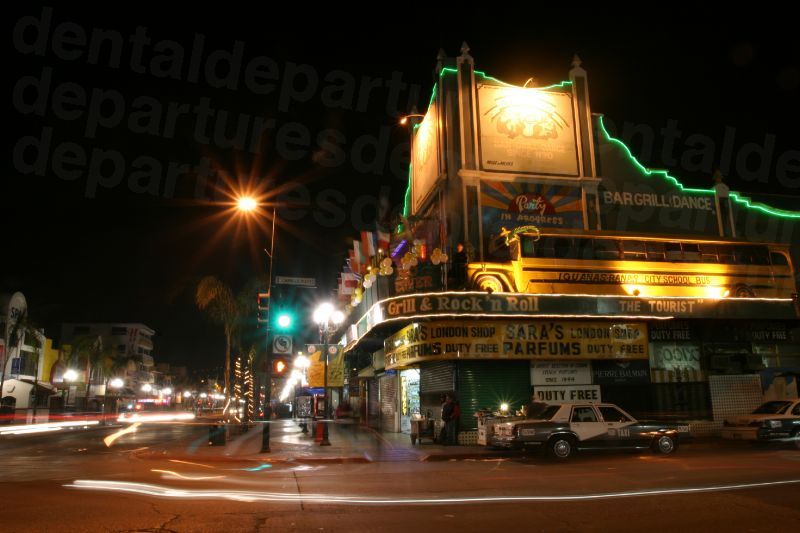 Visit Advanced Smiles Dentistry clinic, which ranks in Top 30 Dental clinics in Mexico. The Advanced Smiles Dentistry doctors specialize in Implantology, Cosmetic dentistry, Endodontics (Root Canal Treatment), and General Dentistry procedures.
Expect prices for Advanced Smiles Dentistry's all on four procedure to be as follows: USD $8,487 (CAD $10,974; AUD $11,311; NZD $11,767; UK £6,521.00; EUROS 31,125)
This clinic's goal is to provide you with the utmost personal attention and professional excellence. They believe that caring for your teeth and smile is one of the most important factors in promoting good health.

Das Dental's hope is for every patient to have a great dental experience and feel comfortable walking into their office.

Whatever the reason for your visit to DAS Dental Group, from emergency to cosmetic improvement of your smile, their job is to make you feel better about yourself. Das Dental's team is dedicated to excellence in dentistry for you and your family in a comfortable and caring environment.
Expect prices for Das Dental Group's all on four procedure to be as follows: USD $8,487 (CAD $10,974; AUD $11,311; NZD $11,767; UK £6,521.00; EUROS 31,125)
Other well-respected dental clinics in Tijuana include the following: Harmony Dental Studio and Dr. Shirley Baker at Tijuana Clinic for Cosmetic Dentistry
The above clinics offer cheap all on four dental work. Tijuana clinics are great for travelers looking for inexpensive work done on their mouth, so book with a clinic ASAP! For more information please contact our customer support hotline.