You might be looking for cheap all on four dental work. Purerto Vallarta can help remedy your dental needs, doing so at a reasonable price.
Puerto Vallarta is a resort town on Mexico's Pacific coast, in Jalisco state. It is known for its beaches, water sports and nightlife scene. Its cobblestone center is home to the ornate Nuestra Señora de Guadalupe church, boutique shops, a range of restaurants and bars, and a variety of dental clinics.
Dental Departures is pleased to present to you a few of Puerto Vallarta's best all on four dental clinics.
PV Smile receives a limited number of patients to ensure the quality of their attention. Their goal is to provide a comfortable dental treatment, the reassurance of the best and most current quality standards and technologies, the advantage of medical-tourism prices and the bonus of a wonderful experience at one of the friendliest destinations in Mexico.
The prices for PV Smile's all on four procedure is as follows: USD 11,040 | EUR 9,472 | GBP 8,472 | CAD 13,794 | AUD 13,916 | NZD 14,855
All on Fours in Puerto Vallarta cost around USD $14,520.00 (CAD $18,963.41; AUD $18,837.67; NZD $20,056.77; UK £11,199.42).
Grupo Odontologico Integral – Puerto Vallarta
Grupo Otodntologico Integral is chain of dental clinics in Mexico. They started as one clinic where their focus was treating children but with years of practice in this business they developed in large chain of clinics along the Mexico. Grupo has a diverse group of experts that work in variety of dental fields.
Grupo Odontologico Integral has now been over 15 years in the market and through all of those years they have been offering quality and comprehensive dental work to every patient that has visited any of its clinics.
The prices for Grupo's all on four procedure is as follows: USD 6,325 | EUR 5,426 | GBP 4,854 | CAD 7,903 | AUD 7,972 | NZD 8,511
Smile Vallarta provides a full range of affordable general and specialist dental care in the surroundings of the beautiful Mexican resort of Puerto Vallarta. They have been in business for over 16 years.
At Smile Vallarta your smile and safety are the top priority. Located in Plaza Palmas, Smile Vallarta's clinic décor is modern and airy providing a relaxing ambience for your dental treatment.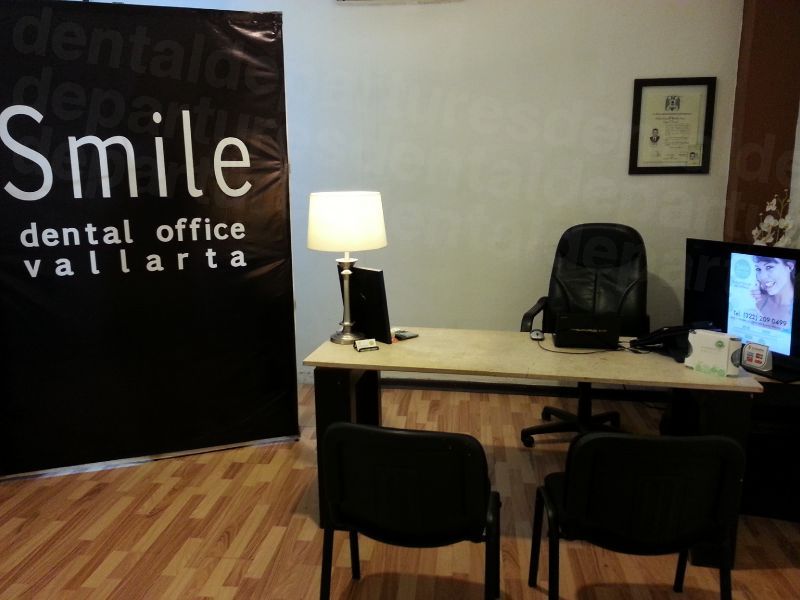 Dr. Alejandro Sánchez and his team are friendly, welcoming and professional. They are extremely attentive to your dental needs to ensure you receive world-class service and a pleasant experience.
Expect the prices for Smile Vallarta all on four procedure to cost around USD $14,520.00 (CAD $18,963.41; AUD $18,837.67; NZD $20,056.77; UK £11,199.42).
Each of these clinics all have cheap all on four dental work. Puerto Vallarta should be your next dental destination! For more information please contact our customer service hotline.