Many Brits and Europeans are discovering just how much they can save when replacing their teeth with an All-on-Six in Turkey. Shaving more than 70% on your dental bills is always a plus - and you enjoy a fantastic holiday in this alluring Eurasian country at the same time.
Over the past decade or so, the country has emerged as a popular medical and dental tourism hub. Numerous world-class dental clinics have sprung up, making it the ideal destination for expensive dental procedures such as an all-on-six.
Check out our top Turkish clinics where you can undergo all-on-6 treatment for thousands less than in the UK.
Top Clinics in Turkey for All-on-6
The group was established in 2006 and in a little over a decade has become renowned dental providers across Europe. With branches in Turkey and in Europe and treatment centres in London and Germany, this is a trusted name when it comes to a vast range of dental treatments. This branch is located in the heart of Istanbul and is the main branch and headquarters of the group.
They have done a great job of using the success of this branch as the blueprint for success throughout Europe. Over the years, the group has earned a reputation for providing "New Generation Dentistry".
An all-on-six at DentGroup International costs around £5,251 (€6,270).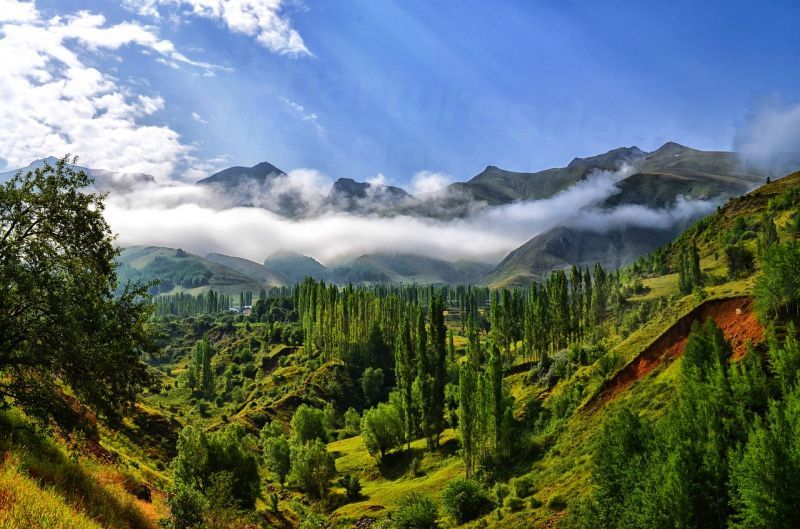 One of the highest-rated clinics in the entire country, All on Dental Clinic is known for its state-of-the-art dental technology with a commitment to building an honest relationship with each patient. Their accurate diagnosis and efficient treatment make them a great choice for your all-on-six procedure.
Specialists at All On Dental are committed to delivering the ultimate in oral healthcare and cosmetic dentistry. The team includes general dentists, prosthodontists, orthodontists, implantologists and cosmetic dentists, as well as dental hygienists who work together to improve your health and restore your smile.
You can get your all-on-six at All on Dental Clinic for between £3,500 to £4,500.
Dentakademi Dental Healthcare Center
Located in Istanbul, Dentakademi Dental has been offering top-notch dental services to international patients for almost a decade. This is a modern facility with a welcoming and roomy reception area and a designated children's area.
The clinic is open every day of the week, from 9:00 am to 11:00 pm, to help cater for the large influx of international dental tourists. The clinic offers a variety of complimentary services that include X-rays, Wi-Fi, parking, and transportation from the hotel or airport.
An all-on-6 at Dentakademi Dental Healthcare Center costs in the region of £6,038 (€7,210).
Saving Thousands in Turkey
In terms of all-on-six cost, Turkey represents a significant saving compared to the average cost of £25,638 (€28,465) that you would have to pay back in the UK. And you can rest assured that the lower prices are not due to a lack of quality. These amazing prices are made possible thanks to the lower operating costs and cost of living that are evident in Turkey.
If you are considering All-on-4 treatment in Turkey, you do need to bear in mind that you will need to make two trips: one to have the implants inserted (surgical phases) and the second, several months later, to have your new teeth attached to the implants. Find out more about what the treatment entails here.
It should also be noted that the prices provided here are averages at the time of writing; click through to our listing pages to see up-to-date figures.
Travelling to Turkey
Cheap flights from London to the beautiful Turkish capital of Istanbul are available for around £96 (€110). Three and five-star hotels average around £40 (€46) and £72 (€82) per night respectively. As a UK citizen, you can get a visa for your visit for just £20 (€22) upon your arrival.
Turkey has a long and fascinating history. This is complemented by its scenic beauty, culinary delights and exciting activities. From the Roman Empire to the Ottoman Empire, the country has been called home by many historic entities. You can check out the relics from these ages in the form of amazing palaces, mosques and museums. The magnificent Bosporus strait cuts through Istanbul, dividing the city and country between Europe and Asia.
Visitors flying from the UK can currently enter for free, without having to apply for a visa in advance. Check out the latest entry requirements for Turkey here.
Getting Started with Dental Departures
Find out more about our full range of quality-checked All-on-6 providers in Turkey here. You can book directly through our site or get a personalised quote via our Customer Care Team via phone, email or online chat.
Sources:
Kurbonali, Manuchehr. All On 6 Dental Implants. Medium, 7 June 2017. https://medium.com/@manuchehr/all-on-6-dental-implants-5a4375fa651e
10 Best Places to Visit in Turkey. Touropia. 1 October 2020. https://www.touropia.com/best-places-to-visit-in-turkey/
Visa Information For Foreigners. Republic of Turkey Ministry of Foreign Affairs. Website accessed: 27 October 2020. http://www.mfa.gov.tr/visa-information-for-foreigners.en.mfa