If you need dental crowns, Turkey is a great place to go to save money. More and more Brits are heading to this Eurasian country to combine a welcome break in the sun with affordable dental work.
With prices and waiting times on the rise in the UK, as well as other nearby European countries, it can make sense to book a cheap flight and head abroad for important dental work. Read on to discover some of the best clinics in Turkey for dental crowns - with prices.
Crowns Price – Turkey
In the UK, you should be ready to spend around £863 (€1,026) per dental crown (privately). How much can you save by getting the crowns in Turkey? Here are the starting prices at the best clinics:
[Please note that these are estimated averages at the time of writing; click through to our listings to see latest prices.]
What About the Quality of Care in Turkey?
Rest assured that the lower prices do not mean you are risking lower quality treatment. Turkey's lower living expenses, combined with lower operating costs, are the main factors behind affordable dental services in Turkey.
You will not find sub-par clinics listed on Dental Departures. Our team conducts extensive evaluations of clinics abroad before adding them to our listing. The screening process includes important checks such as legal/criminal records checking, onsite visits, staff qualification verification and patient review collation.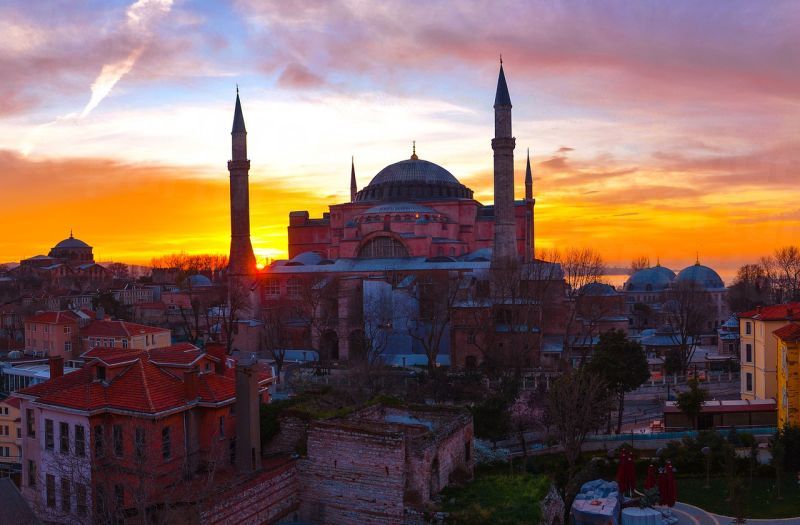 Recommended Clinics in Turkey for Crowns
Reading the reviews for dental crowns in Turkey is highly recommended before you choose a clinic. At your request, we can also connect you to past patients of these clinics. Their insights will help you get a better picture of the clinics and your trip to Turkey.
Below is a brief overview of three of the top clinics in Turkey for dental crowns.
Founded by one of Turkey's leading dentists Dr. Tufan Tezcan, this Istanbul-based clinic is open throughout the week. The facility also provides accommodations if you need extensive treatments. Dr. Tufan speaks fluent English; you can freely discuss your dental needs with him.
This is a chain of dental clinics, headquartered in the heart of Istanbul. Founded in 2006, DentGroup has earned a reputation of providing "New Generation Dentistry. including ground transportation to and from airport and hotel; discounts for hotels and other accommodations; five-year warranty on all work; and fully owned in-house laboratory. DentGroup also has treatment centres in London, Germany and Rotterdam.
Located in the heart of Izmir, DENTAGLOBAL is just across the famous Folkkar Towers. This clinic takes a preventive approach to dental treatment and shares a comprehensive analysis of your oral health with you.
Choosing the Best Type of Dental Crown
Before you go, it's important to understand what dental crown treatment involves, particularly the kinds of material that are used. The most common types of crowns include:
Porcelain-Fused-to-Metal (PFM) Crowns: more durable but least aesthetically appealing

Full Porcelain/Ceramic Crowns: most natural-looking but least durable

Zirconia Crowns: natural-looking but expensive
Learn more about dental crowns and what the procedure involves here.
Travelling to Turkey for Dental Crowns
In addition to selecting the right clinic and type of crown, you may want to start planning your trip to Turkey (before you get to the airport). Here is some useful information:
UK residents can get a 90-day visit visa for Turkey on arrival. Fee: (£20/€23)

A non-stop London-Istanbul flight is four hours. A one-stop flight may take five or six hours.

Approx. fight cost: £96 (€110)

Three-star hotels: £40 (€46) per night

Five-star hotels: £72 (€82) per night
Until recently crowns have often required three visits to the clinic. Thanks to technologies like computer-aided design/manufacturing (CAD/CAM) and ceramic reconstruction (CEREC), only one session is required. This is especially helpful for dental tourists who usually do not have time for multiple sessions. Thus, if you've planned a holiday, you can spend more time sightseeing. From majestic Ottoman-era buildings to the marvellous Bosporus strait, there's plenty to see and do.
Booking with Dental Departures
Now that you know about the clinics in Turkey that offer the best dental crowns, book your appointment online today with Dental Departures, or contact our Customer Care Team for more information.
Sources:
Different Types Of Dental Crowns. Colgate Oral Care Center. Website accessed: 24 October 2019. https://www.colgate.com/en-us/oral-health/cosmetic-dentistry/bridges-and-crowns/different-types-of-dental-crowns-0215
Dental Crowns. WebMD. 9 October 2019. https://www.webmd.com/oral-health/guide/dental-crowns
Sandilands, Tracey. CAD/CAM Dentistry: What Is It?. Colgate. Website accessed: 24 October 2020. https://www.colgate.com/en-us/oral-health/basics/dental-visits/cad-cam-dentistry--what-is-it-
GoTurkey. Website accessed: 24 October 2020. https://www.goturkey.com/